Back to University of Tennessee - Martin Blogs
Top 10 library resources at University of Tennessee- Martin
The
University of Tennessee at Martin
(UT Martin, or UTM), located in Martin, Tennessee, in the United States, is one of the five campuses of the University of Tennessee system. Prior to the acquisition of Lambuth University in Jackson by the University of Memphis in 2011, UTM was the only public four-year university in West Tennessee outside of Memphis. The university also has amazing facilities provided for their students like the sports center, library, and campus to make learning easy and fulfilling. We will be taking a gander at top 10 resources available at the university library.
1. Interlibrary loan
[caption id="attachment_124695" align="alignnone" width="300"]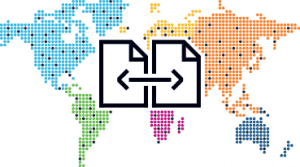 Interlibrary Loan[/caption] The library has an online software called Illiad which allows pupils to submit and manage requests to borrow from other universities libraries. However, students need to first register for an ILLiad account, then login into ILLiad using their UTM User ID and password to get access for any request.
2. Citation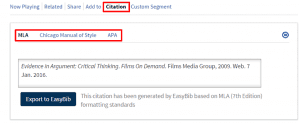 Users can locate journal articles using a citation search. To do this, they have to fill in the form with the journal title, article title, author, and/or publication date to see if you can access the article electronically.
3. Media Centre
[caption id="attachment_124698" align="alignnone" width="300"]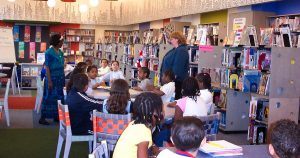 Media center[/caption] The Library Media Center offers print and digital resources and a wide variety of educational supplies for use by students. It was provided to help students carry out researches and solve academic assignment.
4. Special collections
[caption id="attachment_124699" align="alignnone" width="300"]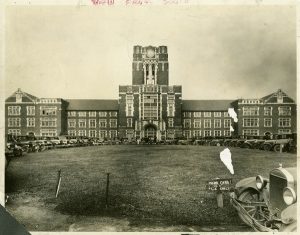 Special collections[/caption] The sections within Special Collections care for the University's regional history and primary-research collection of books, manuscripts, and photographs. To care for the material's condition for future generations, photocopies from all departmental material is made by staff upon request (though large requests may require mailing); the curator may deny duplication requests to preserve the material, or because of donor restrictions, or due to Library or university policy.
5. Borrowing a material
[caption id="attachment_124702" align="alignnone" width="300"]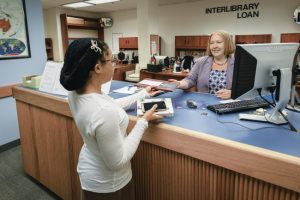 Borrowing[/caption] Community users are also welcomed to use resources onsite in the Library and to borrow most materials.   To do this, you have to visit the Library and a borrower's card will be issued, this will provide instructions for those not registered as UTM students.
6. Book a Library Classroom
[caption id="attachment_124711" align="alignnone" width="225"]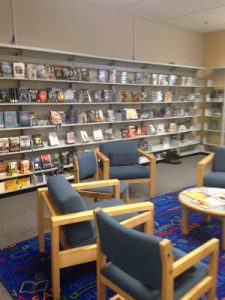 Classroom[/caption] The Library includes 3 classrooms available for instructional activities. The three classrooms which are located in the media center can carry a capacity of 65, 24 and 28 students respectively which also provides projection and other audiovisual capabilities. The third classroom is a technology-equipped classroom and includes individual computers and distance education capability.
7. Requesting a Study Room
[caption id="attachment_124719" align="alignnone" width="236"]
Study room[/caption] Depending on the students or students preferences. The library provides students with the opportunity to have personal or group reading amongst themselves. They can be accessed by completing the "Faculty Reserved Library Study Rooms" form and submitting it to the Library Director's Office.
8. Library Liaison
[caption id="attachment_124728" align="alignnone" width="300"]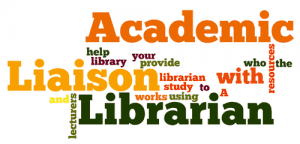 Library Liaison[/caption] The eighth resource we will be looking at is the library liaison. This is a  collaborative and interactive partnership with specific UTM disciplinary and departmental assignments – liaisons are your academic/instructional library advocates.
9. Database
[caption id="attachment_124731" align="alignnone" width="300"]

Database[/caption] This is a searchable database (instructor, course, and full-text) which is provided for the library users to retrieves the most current pdf copy of available materials deposited with the Library.
10. Course Reserves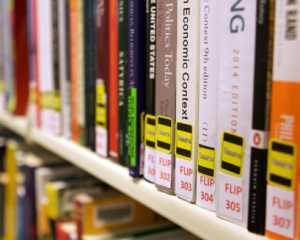 During seasons of high demand such as the exam period, students don't have to worry about lacking access to course materials, as they can easily reserve what they need using this resource.  Some of the materials they can borrow include copies of books, DVD's and even Textbook rentals. However, items on the UTM system cannot be reserved.
5 Libraries at the University of Tennessee- Martin
1. Paul Meek Library
The Paul Meek Library is open 92 hours a week featuring resources and services that are available regardless of your location and it is home to a 24-hour computer lab right inside the front door (next to the coffee/snack bar). The Paul Meek 
Library
 resources include a full complement of materials in a variety of formats including print, non-print, electronic, and online materials.
2. C. E. Weldon Public Library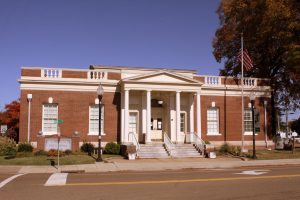 The mission of the Weldon public library is to bring together those persons interested in the history of Weakley County for the purpose of collecting, preserving, and the sharing of all things relating to their various aspects of the history of the county. The library is opened daily from Mondays to Wednesdays and Fridays between 9am and 5:30pm. On Thursdays, it opens by 9am and closes for 8pm.
3. Obion County Public Library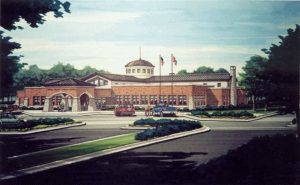 The Obion county library established in 2003 was created with a mission is to enrich and improve the lives of the citizens of Obion County by providing them with a wide range of meaningful library materials and quality experiences. The library is opened daily between 9am and 7:30pm daily.
4. Sharon Public Library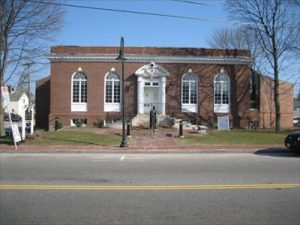 The Mission of the Sharon Public Library is to serve the informational, educational, cultural, and recreational needs of all members of the Sharon community by providing access to a professional staff, a state of the art facility and quality materials, programs and services. The library opens daily between 10am and 8pm.
5. W. G. Rhea Public Library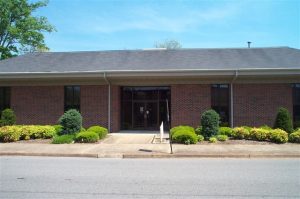 With over 50 thousand books and maretials, W.G. Rhea Public Library makes a priority of uplifting and empowering Paris and all of Henry County. All of the Library's many collections and services are freely available to everyone. In fact, the library has but one criterion for admission: Curiosity. The library opens at 9am and 7pm.
---
Suggested Articles in University of Tennessee - Martin