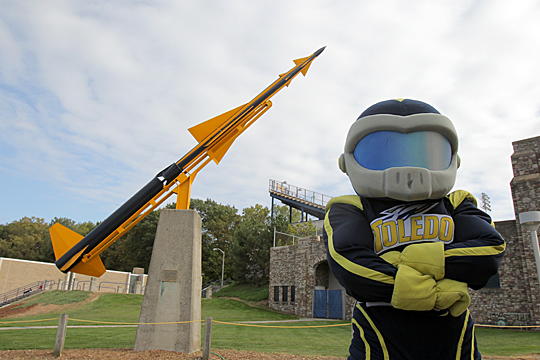 Finally, it is time to go to the University of Toledo and start the beginning of a new pathway. New friends, teachers, living on campus, and eating dorm food will all be the norms from now on, but first students will have to attend their very first college orientation: Rocket Launch.
What is Rocket Launch?
Rocket Launch is basically what it refers to. Launching rockets… establishing new rockets (freshmen) into their respective pathways consisting of various career pathways and degrees. Basically, students will lay the foundation at rocket launch by signing up for classes, meeting the directors of the programs, and creating connections with others.
When is Rocket Launch and How long is it?
Rocket Launch is mostly in the months of May, June, July, and early August. Students have the preference of deciding when they would like to attend depending on their schedules. In terms of duration, Rocket Launch is about 4-5 hours, but it will definitely take almost the whole day. Signing up for classes, visiting dormitories, asking questions, and taking a brief tour around campus will take a long time. Therefore, prepare to spend a lot of time.
What are the main activities that students will do at Rocket Launch?
Primarily, students will "sign-up" for classes (teachers will have already assigned these classes), create an account that will be utilized on campus everywhere, listen to presentations regarding campus life, meet with student-body organizations, and meet with directors of various departments to ask questions. This can also be a good time to talk with the directors regarding the student's questionable housing location as well as take a tour around the dormitories to find out how the interiors of the residence halls look like
.               
Will transportation be provided?
Transportation will be provided at the event. Especially, after the welcome ceremony at the Student Union, students will be escorted to their respective locations on busses. However, after the main event is over and students still have some questions regarding specifics, those students will have to transport themselves to those locations (distance is not so far).
The Rocket Launch may be a mixture of various emotions starting with the welcome ceremony, student meetings, meeting organizations, signing up for classes, and touring the locations. However, all these emotions are laying the foundation for the launch into the environment of the University of Toledo.
Get ready for the launch!!!!!
---
---
Related Articles