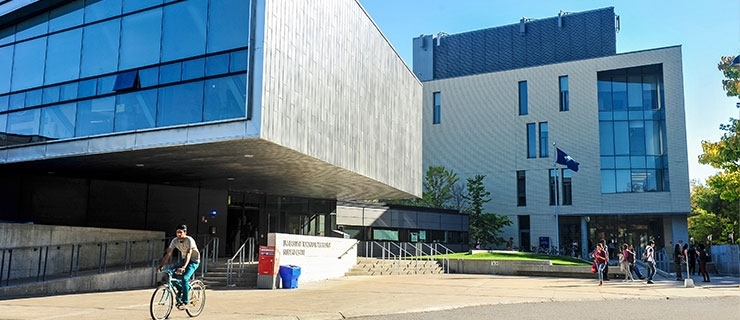 This is the general state or condition of being in sound mind, body, spirit or good health. These can be achieved through the taking of positive decisions and attitudes, and the avoidance of behaviors that are harmful to the health. This has led to the establishment of health and wellness service centers by The University of Toronto Scarborough with the aim of laying out preventive measures and surveillance to help improve the campus community well-being. These centers will attract and encourage students to be attuned to healthful decisions, attitudes and practices. Below are the Health and Wellness service centers offered by UTSC.
1. Health services
This department aims to provide solutions to any health issues being experienced by the campus community. The medical staffs, including doctors and nurses will attend to all students and staffs of The University of Toronto Scarborough. The Students are covered by the provincial health insurance plan or the university health insurance plan. To book an appointment, you should either appear in person or call through telephone (online or emails aren't allowed).
2. Counselling Supports and Services
The challenges being faced while studying in the university can be overwhelming, so there will be need for support. This department has trained counseling staffs that will provide advice and assist students from Monday to Friday. To get the required counseling advice and support, you will first have a 45-minute orientation to have a better understanding of your strengths and needs. While undergoing this orientation, you will receive a plan drafted by the counseling staffs which includes a follow-up appointment, a referral to other departments on campus, a referral to group therapy plus information about other programs in the campus community.
3. Wellness on Campus
This department encourages the university of Toronto Scarborough staffs and students to live a healthy lifestyle through health promotion. This is achieved through the organization of events, programs, and partnerships that will help students make positive decisions and display healthy attitude. Students can also volunteer, share information and knowledge on health topics that will promote healthy living in the campus community.
4. Parking at UTSC
When coming to the University of Toronto Scarborough, you need not to worry about where you'll park your vehicle. UTSC has secure and accessible parking facilities to accommodate your vehicle be it guests, staffs or students, depending on the place you are going to. You can check the maps for more information regarding the location: Download the UTSC Map. Do not forget that parking of your vehicle in the UTSC parking space attracts some payments, which can be hourly, daily flat rate, including term and annual parking permits.
5. Campus Safety
To have a safe and secure academic environment for students, the university of Toronto Scarborough has campus safety officers, who are motivated and dedicated to ensure the well-being and safety of the campus community. These security officers are friendly and are visibly present 24/7 to act as first responder in emergency situations and also help guide the students as they navigate the campus life. In addition, they also help protect peoples live and property, while also maintaining healthy relationship and delivering excellent customer service.
Campus police phone number to call when in immediate danger: 416-978-2222
6. AccessAbility Service
AccessAbility service helps to make sure that students with disabilities are actively and freely participating in all the university activities, organize programs that'll allow disabled students to make use of their educational abilities. This department also encourages the campus community and the general public to participate in educational activities. To register or book an appointment with this department, below are the contact information for enquiries.
Tel/TTY: 416-287-7560
Fax: 416-287-7334
Email: ability@utsc.utoronto.ca
7. Athletic & Recreation Center
The University of Toronto Scarborough goal of making sure the students maintain a healthy and active lifestyle throughout their academic program on campus, has made them to establish this department. This program is developed in a way that encourages the participation of staffs, faculty and students while also making them comfortable. Any students, staffs and faculty looking forward to participating in this program will easily be welcomed by the staffs who will give them proper guidance towards a healthy lifestyle.
---
---
Related Articles