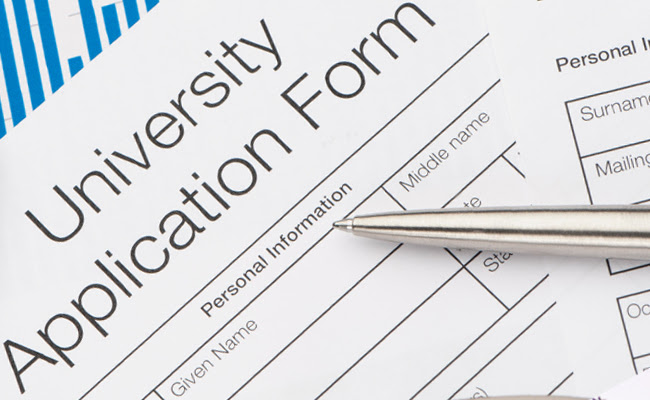 Ontario post-secondary application season is fully fledged, creating a slew of panic attacks, worries and immense amounts of stress for high school applicants. With thousands applications from many qualified students worldwide, it makes sense why one would feel a sense of intimidation when applying to the University of Toronto. Ranked as Canada's top university, potential students vie for the coveted acceptance letter and the chance to study at one of the world's prestigious universities.
However, the application process for the University of Toronto is not as 'easy' compared to other Canadian universities. Arts and Science applicants are required to select one of seven college with some requiring online applications and to be selected as their first choice. Colleges at the University of Toronto can be compared to the college systems of other universities such as Oxford. Colleges are meant to serve as a small community within the large university population. As mentioned, Victoria College is one of seven colleges at the University of Toronto, founded in 1836 after Queen Victoria. Entrance into Victoria College requires an online application and to be ranked as your top choice. As a current student at Victoria College and a recent applicant, there are a few things I wish I would have done better on my application.
Listed below are 5 helpful tips to consider while applying to Victoria College.
1. Do not leave it to the last minute .
Procrastination is one bad habit that is very easy to fall into. Not only are you giving yourself less time to complete your application but you are not putting as much effort into answering the questions. Time is essential when filling out a university application. Admission officers can easily differentiate an application that was completed within four weeks versus one that was crammed in two days. Give yourself enough time to answer each of the questions to the best of your ability and to edit for any grammatical errors. Typos ain't cute.
2. Talk to a current student
Talking to a current student at Victoria College is especially helpful when you have questions regarding admissions. You can expect second-hand advice from someone who has once been in your position and embodies the academic and co curricular experience to get in. Perhaps a recent graduate of your high school currently attends Vic and is in a program you are in interested in. Don't be afraid to send a message on social message!
3. Be updated and informed
While applying to Victoria College senior year of high school, make sure to do sufficient research on the college itself and keep yourself updated with emails from the registrar. Ensured that you've met each of the specified requirements. Forgetting to rank the college or missing a question are not valid excuses when you find out you are waitlisted. I knew of classmates who did not get accepted to certain colleges as a result of careless mistakes that would have otherwise been preventable. You are responsible for your own application and need to be aware of certain dates and requirements.
4. Differentiate yourself
What makes you different from other applicants? You must consider that there are hundreds if not thousands of students competing for a place at Victoria College. Anyone with high grades can easily get accepted into any university, however, your application answers are what matters when getting accepted into Victoria College. Personalize your application and take the time to carefully put some thought. Did you take up any leadership positions or have any accomplishments in high school? Did someone you admire attend Victoria College? 400 people can easily state that they chose Victoria College because its rich history or that they think the campus is pretty. University applications are meant to showcase your talents and accomplishments as a student. There is plenty of room to feel proud of yourself and perhaps brag a little.
5. Have a backup plan
Students probably do not have a backup plan in mind when applying to a college at UofT. Maybe this article's purpose is defeated and you did not follow my advice. Enthusiasm is great when filling out applications, however, having a plan B is a safe bet in case you do not receive an offer or are waitlisted. Keep your options open while applying to UofT. Do not stick to a single college. Narrow down a list of top three colleges with your second choice being a backup plan.
Schedule a tour or visit a college's website. If you have any concerns or difficulties, you can always email the admissions office.
---
---
Related Articles