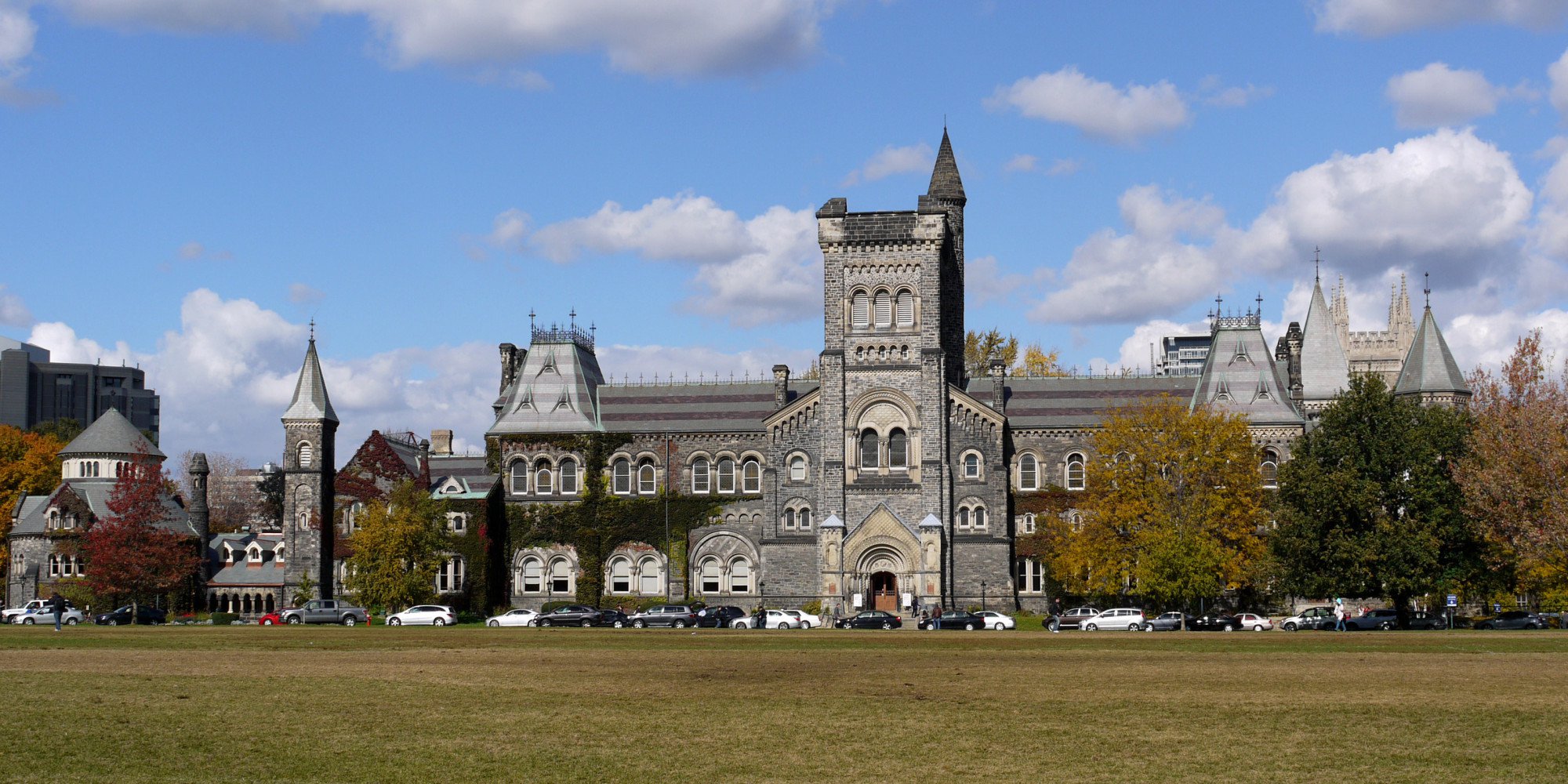 University of Toronto is a huge school in Downtown Toronto. Sometimes you might even get lost due to different classes at different locations! If you are a first year, you would definitely not get used to it. Here are 10 tips to survive first year at UTSG!
1. Buy used textbooks or rent textbooks
Textbooks are usually very expensive. Save some money by buying second hand textbooks. You can find them on Tusbe, Facebook sell/buy groups, or rent textbooks from the U of T bookstore.
2. Join Facebook groups for your courses/classes
It's most likely that you can find your course/class on a Facebook group. Help each other out by sharing notes and answering/asking questions on the page. A great way to study and make new friends!
3. Discussion Board on blackboard
First year courses tend to use the discussion board on blackboard, especially if you have a big class. It's a chance for you to ask questions, or help a classmate out if they asked a question. Sometimes, the prof or the TA would even answer the question themselves.
4. Don't save your CR/NCR for too long
By using CR/NCR, course result won't impact your GPA. However, you can only use them on electives and not courses required for your majors. It is best to plan accordingly and don't wait too long till you realize that all your courses are required and can't be NCR.
5. Planning Tools on Acorn
Acorn may not be everyone's best friend but it is useful in planning your degree. There's a tool on the right side of Acorn that says "Planning Tools" which would tell you how much you've accomplished and how much more courses you need in order to finish your degree.
6. Make use of school resources
The school has a lot of resources to help you with both your academic and your life. There are resources such as the writing centre (to help improve your writing), health and wellness centre (help you to cope with school or life), and Centre for International Experience (a chance to study abroad).
7. Have enough sleep
Pulling all nighter may work on some people but it means you would be less focus in class or possibly skipping class. It is important to have enough sleep so you have enough energy to study and focus more.
8. Make use of Office Hours or Tutorials
Office hours or tutorials are good chances for you to ask specific questions to either the prof or the TA's. Talking to the prof/TA's allows you have a better understanding of what they want to see in your work and allows the prof/TA's to know you better. This often result in better grades and better understanding of the course itself.
9. Don't' stress too much
University is a whole new level/stage in life. It's easy to worry and feel overwhelmed. However, stressing it about more than you should would often result in the opposite effect. Take study breaks, hang out with friends, go out and relax yourself a bit.
10. Enjoy your University life
University isn't all just about studying and grades but also a once in a life time experience. Go out, make new friends, and enjoy college as much as you can. Work hard and play hard!
---
---
Related Articles