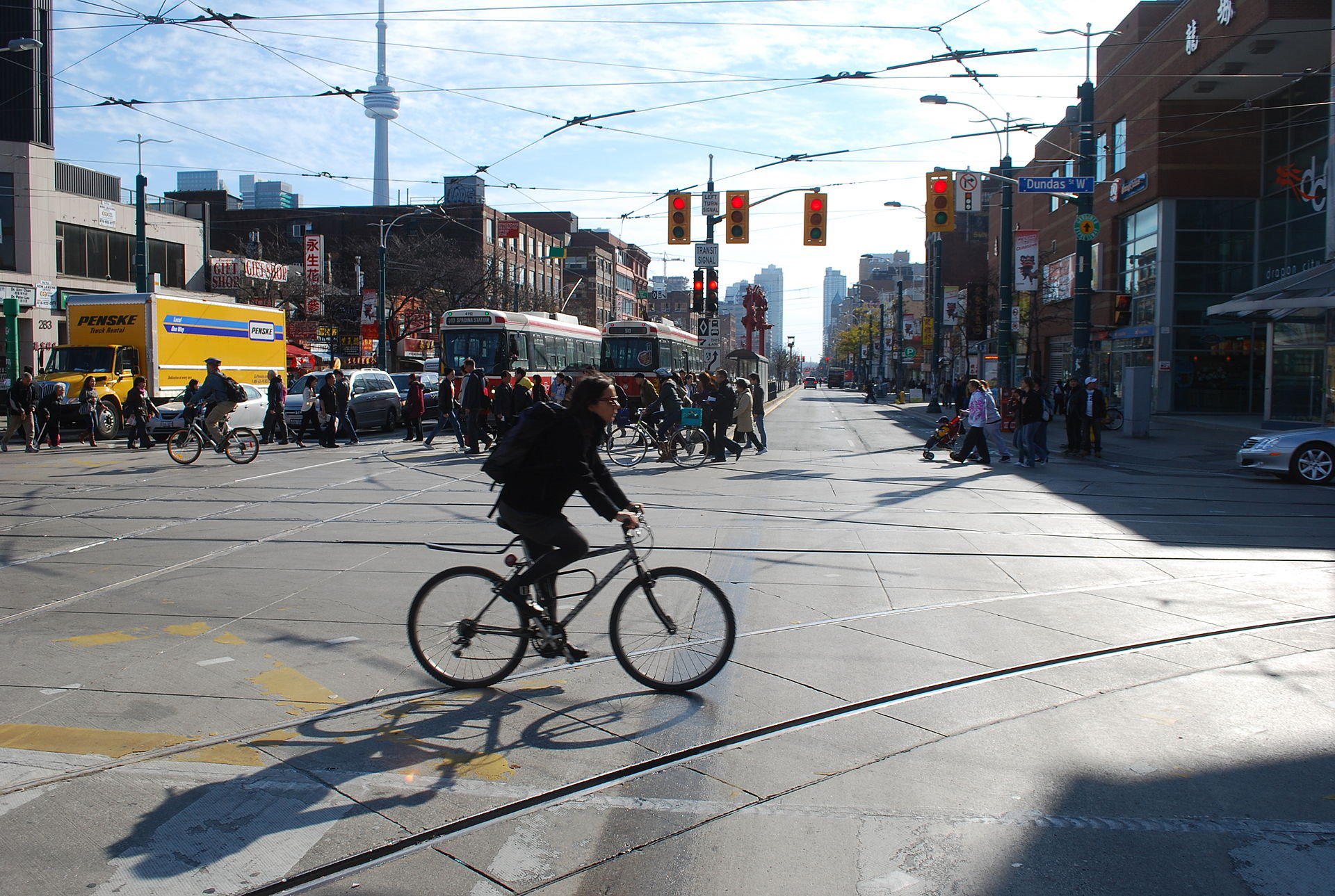 Located in the heart of downtown Toronto, UTSG is close to all the good food places downtown. Here are some of the best places to eat near UTSG that are fast, convenient and cheap.
1. Daddyo's Pasta & Salads – 673 Spadina Avenue
Known to be cheap, quick and delicious, Daddy's pasta & salads is great for students who wants a quick bite of lunch before heading to Robarts or class. It is located on the edge of campus thus a popular lunch/dinner options among students who don't want to walk too far away from school.
2. Cora Pizza – 656A Spadina Ave
Cora Pizza offers simple classic pizzas with great reasonable price. The pizza slices are huge with generous amount of toppings and sauce. It's perfect for students on the go or late night delivery for big groups as Cora opens till 4 AM.
3. Light Café – 23 Baldwin Street Ground Unit
Light Café is a Taiwanese restaurant that presents you with Instagram worthy food, pretty picture background and a good study place with friends! It is a great place to get brunch, tea and dessert or a great alternative studying location if you're sick of the library.
4. Stay Cafeteria – 388 Spadina Avenue
Another café/restaurant to take Instagram worthy pic or to study at is Stay Cafeteria. An Asian fusion restaurant with modern interior design to satisfy your Instagram picture. It's an ideal hangout place either before or after class.
5. Almond Butterfly – 100 Harbord Street
Almond Butterfly presents you with delicious vegan, gluten-free cupcakes and cookies that you won't even notice its vegan! Almond Butterfly also serve sandwiches and bagels that are perfect for breakfast and brunch. It's a small cozy café that is also Instagram worthy for both its food and interior design.
6. Maido Japanese Restaurant – 364 Bloor Street W
Only a 10 minutes walk from Robarts library, Maido Japanese Restaurant can satisfy your sushi or Japanese food cravings. They offer a variety of Japanese food along with lunch/dinner special bento box that are affordable, filling and delicious. They give you complimentary fruits and candies at the end of your meal!
7. The Original Gyro Grill – 4 Walmer Road
The Original Gyro Grill's pitas are cheap, big, and quick for a to go lunch to eat before or during a lecture. It is a good portion for its price and it's also just a few minutes walk away from Robarts and OISE. They also offer yam fries and gluten free pita!
8. Manpuku Japanese Eatery – 105 McCaul Street
Manpuku offers a Japanese home style comfort food with simple delicious dishes that comes under $15 with two dishes combine. The staff are friendly and the food comes quickly, thus a good place to grab a quick-lunch too. It's also a nice place to dine with one or two friends, or come here alone to enjoy a delightful Japanese lunch before drowning into assignments.
9. Our Spot – 180 Baldwin Street
Located in the heart of Kensington, get a full size brunch for less than $10 at "Our Spot"! It's a small cute restaurant that offer delicious food with great value for college students. Kensington Market in general has a variety of food that are cheap and delicious.
10. Dumpling House Restaurant – 328 Spadina Avenue
Dumpling House offers a variety of dumplings to fill you up. The place is cheap, fast and delicious and the tables are communal thus great for large groups to dine in. The steamy hot dumplings are a great fit as winter comfort food.
---
---
Related Articles