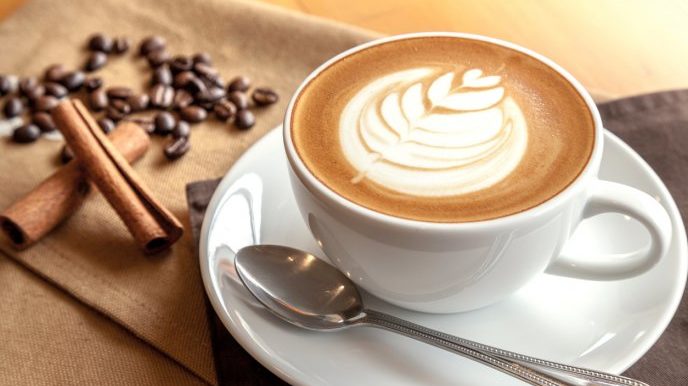 Toronto offers a large variety of coffee shops, there's pretty much something for everyone. As students, most of us live off coffee and are always looking for a new place to study, eat, or unwind. With so many options, it can be difficult to find a new spot. So, here is a list of 8 cafés near the University of Toronto campus that every student needs to try out.
1. Coffee public
Location: 800 Bay St
Weekday hours: 7:30 am-4:30 pm
On the far south-east end of campus is Coffee Public. This cute cafe offers soy, almond, and coconut milk at no extra charge. With daily brew from $2.50 and flat whites from $4.75, you can get in your daily caffiene dose at a reasonable price. They also have all-day breakfast sandwiches and freshly baked goods if you're in need of a snack.
2. Rooster Coffee House
Location: 568 Jarvis St
Weekday hours: 7:00 am-8:00 pm
For those at St Michael's or Victoria college, this cafe is only a five minute walk away. If you're looking for an aesthetically pleasing cafe with fancy latte art, this is the cafe for you.
3. Jimmy's coffee
Location: 84 Gerrard St W
Weekday hours: 7:00 am-8:00 pm
Advertised as cozy and eclectic, there are three locations for Jimmy's coffee in Toronto. The Gerrard St cafe is a three-story building that boasts plenty of room to study, as well as to-go lunches for those on the go. They also have an app which allows you to rack up points to redeem free food/drinks so if you are hesitant to try something new because you like gaining points on your starbucks card, head to Jimmy's Coffee.
4. Hopper Coffee
Location: 324 College St
Weekday hours: 7:00 am-5:00 pm
For those at CampusOne or have architecture classes, this cafe is great as it boasts $4 lattes. This is the place to go if you're on the run; it is a takeout cafe with a very simple but sweet menu. They offer baked goods fresh from Midwest Bakery, and muffins starting at $1.85.
5. Almond Butterfly
Location: 100 Harbord Street
Weekday hours: 9:00 am-8:00 pm
Everything at this Harbord St cafe is gluten free, and they offer many vegan selections. From coffee to warm bagels and sandwiches, to decadent cupcakes and desserts, this cafe is ideal for breakfast or lunch. Their bagels and treats are all baked fresh on-site. So if you're looking for more than a coffee, the variety of goodies here will have you leaving satisfied.
6. The Coffee Lab
Location: 333 Bloor St W
Weekday hours: 9:00 am-8:00 pm
Cheap lattes ($3.75) and $2 coffees are this cafe's specialty. Opening at 7:00 am, you can get a coffee first thing before heading to class, or to the used bookstore next door. For Woodsworth college students, this place is super accessible and great for a quick coffee.
7. Piedmont Coffee Bar
Location: 66 Isabella St #4
Weekday hours: 7:30 am-6:30 pm
Under a 10 minute walk from Victoria college or St Micheal's, this is another good place to study with its big tables and large, bright windows. A quick look at their instagram will show you colourful and creative latte art and yummy snacks. They also offer "goth" lattes made with activated charcoal that boast a detoxifying effect.
8. Pavillion Coffee
Location: 507 Church St
Weekday hours: 7:00 am-10:00 pm
A 10 minute walk from St. Mike's means this cafe is not very close to campus, but it is well worth the walk. There is space to study and it is open late so those of you whose sleep is erratic or need to pull an all-nighter, this place is great. On top of it all, they serve a plethora of sweet and savoury crepes!
If you're going to spend $5 on a coffee, it might as well be from one of these adorable, locally-owned cafe's, right? And maybe even grab some gourmet sweets, salad, or warm sandwiches while you're at it. Here's to hoping that one of these becomes your new source for caffeine!
---
---
Related Articles