Back to University of Vermont Blogs
Health and Wellness Services at UVM
Going to be college can be exciting and stressful, but no one can deny staying healthy is important. One way to live up to your fullest potential in college is by taking care of yourself; physically, mentally, and emotionally. The
University of Vermont
 offers plenty of resources for students to reach their potential, especially in the area of health and wellness. Here are some services they offer students!
1. Careform Health Services
This is a awesome place for students to go when they are sick while at school, and acts as a doctor's office like back home. Medical care, immunizations, screenings, and laboratory services are provided here. It is located right on Pearl Street on campus. The hours of service are Monday thru Friday 8am-4:30pm and Saturday from 9 am to 1 pm Urgent Care cases for students. Scheduled appointments are preferred, but call ahead same day visits are also an option in case of a need of a quick visit.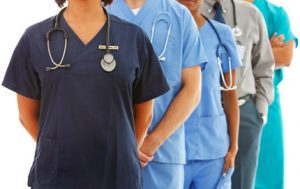 2. Substance Preventative Services
Through the campus police, this resource program offered on campus educates the alcohol and drinking behavior on campus. This includes abstinence, safe and responsible drinking, binge drinking and dangerous drinking.  Through this service, students also learn what to do in a crisis involving alcohol and drugs on campus, or at a party. UVM is a strong advocate for safely drinking and responsibility held in student hands. Police are very effective when teaching this class.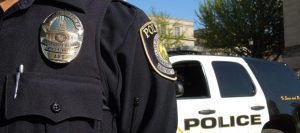 3. Psychiatric Services at the Center for Health and Wellbeing
The psychiatric service center is a group of trained professionals working to improve the mental health of the UVM student body through counseling, education & consultation. This center is abbreviated as CAPS on campus, and your first appointment will be a consultation with a therapist from the center. One on one counseling, relationship and group counseling, and emergency services are available along with many more resources for students.
4. UVM Police Services
The police force of UVM are dedicated to keeping their students safe and well on and off campus. While police are patrolling campus, they taking phone calls, attend to problems in dorms, and ensure the safety of students. They also offer a program where you can call UVMPD and they will escort you safely back to your dorm if you do not feel safe walking on campus alone at night. All officers are sworn in by the state of Vermont. They strive for students to live in a safe environment while learning at the university.

5. Nutrition Services
This program offers nutrition counseling services to guide students towards eating and moving in a flexible manner that revolves around pleasure of eating. Clients learn strategies that motivate them to make positive changes that build confidence in health-wise decisions on campus and for life. These services also help students with eating disorders and allergies help recover and live with their food deficits.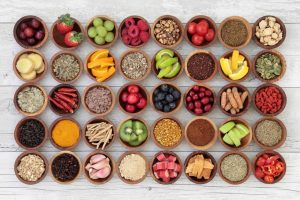 Overall, these are only a few resources UVM offers many students. To improve their physical and mental health, students should look into what the university has to offer. Taking advantage of many free or low cost services will help students have the best experience possible at college.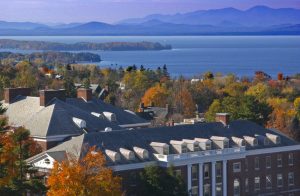 Image of mountains over the library at UVM.
---
Suggested Articles in University of Vermont