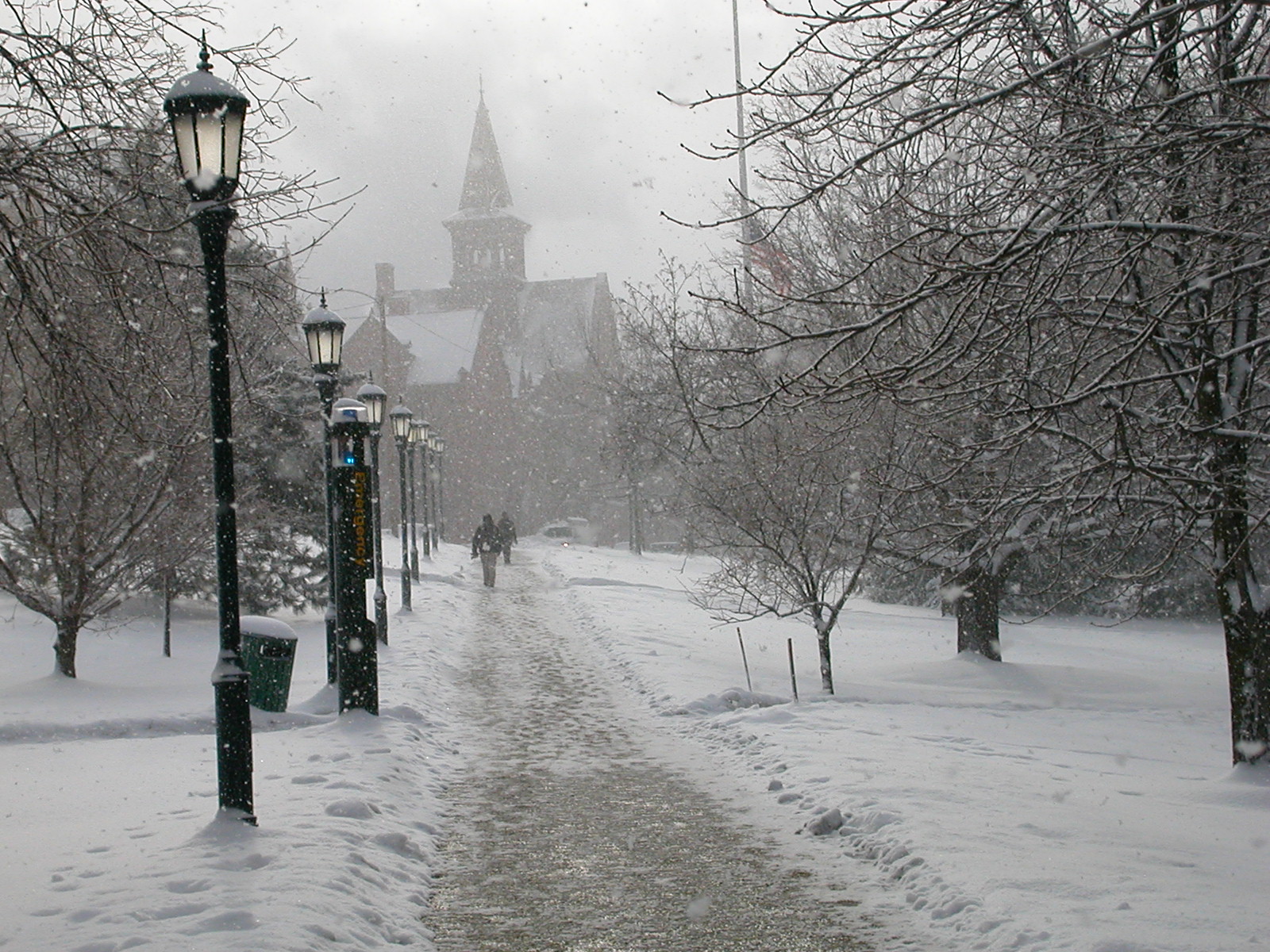 We all know that transitioning back from Winter break into the Spring semester can be difficult. However, with a little preparation and effort, you can make it as seamless as possible! Here are five tips from a sophomore at the University of Vermont:
1) Order your textrebooks in advance
The scramble at the UVM Bookstore can get pretty crazy during the first week of the semester, and you don't want to get stuck trying to pick up your books, in an hour-long line snaking all the way out of the Davis Center. Also, pro-tip: everyone knows that you can find waaaay better deals on textbooks elsewhere, and who would turn down a chance to save some $$$, especially right after the end of the holiday season?
2) Don't save your packing 'til the last minute
If you're anything like the average student, you likely never fully unpacked from coming home from school in December, and instead, have allowed your clothing and belongings to become strewn across the floor of your room, and all around your house. This can make packing at the last minute an absolute nightmare. Since you'll be returning to a cold, snowy campus, it is especially important to make sure you don't forget any of your winter gear -Vermont winters are no joke!
3) Spend quality time with friends/family from home
One major benefit of being home for an entire month is the opportunity to hang out with friends and family members that you may not get to see very often while you're in school. Take the time to catch up with your old, childhood friends and swap stories about how life at school has been treating you, up at the Groovy UV. And appreciate the new and improved relationship you may have with your parents, now that you've moved out.
4) Ensure that your tuition payments are settled
This one's a bit of a drag, but it's very important. Be sure to check the status of your bill online under the Student Financial Services tab on your myUVM page, and if it's not yet paid in full, take care of it ASAP. Otherwise, you will have to deal with the financial hold placed on your account, and may have issues moving back into your dorm or registering for classes in the future.
5) Make the most of your remaining free time
Winter break is a time to kick back and relax, and get away from the often-hectic lives we lead over at the University of Vermont. Enjoy your last few days at home – make time for yourself, enjoy some home-cooked meals, and catch up on sleep while you still have the chance!
Going back and forth between school and home life can be complicated. However, winter break can be a great time to rest up and mentally prepare for the next semester. Keep these five tips in mind and you'll be off to a great start when you step back onto campus. Don't stress the little things, and return to school in the spring with a positive attitude and an open mind about your upcoming semester!
---
---
Related Articles