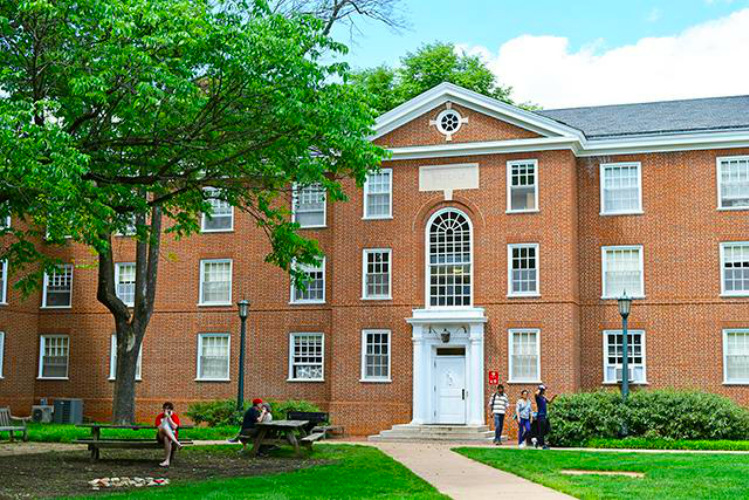 When you receive your acceptance to UVA, there is still a significant amount of steps you need to take before becoming a student at this prestigious school. One of them is applying for housing. First years are either granted the "new dorms" or the infamous "old dorms". Here in this article, you will read about what and what not to expect when you are assigned one of these many old dorms.
Things not to expect:
1. Don't expect to have air conditioning
One of the many things that old dorms are known for is having no AC in any of the rooms unless there are special conditions that warrant one. This means that during the early fall and spring time, having fans (particularly window fans) is a must. The dorms get extremely hot and having no fans means that its almost impossible to stay in your dorm without getting a potential heat stroke or being kept up all night due to lack of oxygen. This also includes the winter since during that time, the heater is turned on which then makes the room a very hot environment. If you have about like 2-3 fans, however, you will be perfectly fine.
2. Don't expect to have the cleanest of bathrooms
Think about it. You are sharing a communal bathroom with about 40-50 other people every single day for an entire year. This means that what you may see is unflushed toilets, bits or rolls of toilet paper on the floor, food in the sink, hair all over the showers, and many other unsightly happenings. The best thing that you can do personally is making sure that whatever you do in there, don't contribute to the mess. Every weekend is when the bathroom hits its peak and then custodians are forced to clean up our horrible disarray. Try help keeping the bathroom clean if you can.
3. Don't expect to have peace and quiet all day
Although not everyone in the hall will become friends, it is much easier to make friends within the old dorm building compared to the new dorms. This means that people can regularly make a lot of noise throughout the hall and especially on the weekend when either getting ready to go out or coming back from a fun party. One of the ways to survive the noise is to either suck it up because it's Friday night and people just want to get rid of all the stresses of the school week, or if it gets unnecessarily loud on a school week in your hall, politely ask for the perpetrators to- settle down.
Things to expect:
1. Do expect to be close to grounds
One of the best things about living in old dorms is how close to grounds it is. Have a class at New Cabell Hall at 10am and you wake up at 9:40am? With all the determination and agility you will be able to get there at 9:58am on the dot. This is a blessing that no one else besides the people living in old dorms truly have. Of course there will be times when taking the bus is necessary if your class is far away or under certain weather conditions, but for the most part, walking or biking is the easiest bet to getting to class on time.
P.S. You'll also be very close to both dining halls (Newcomb and O'Hill) so yeah, you have options!
2. Do expect to be close to your hallmates
Old dorms is also known for a sense of communion that new dorms just doesn't have. The dorms are smaller and the doors don't automatically shut. Sometimes it's normal for your hallmates to knock a couple times and just walk in your dorm or simply just walk in. Of course there is still the option of locking you door because we all need privacy. This is a great advantage, however, because you will always have that set group of friends to eat meals with and study with if you're taking some of the the same classes. It is also great for those late night chatting sessions when you're avoiding to do homework.
Whether you are in old dorms or new dorms, or in those faraway dorms that no one ever sees, you can still make the best of your situation. Don't let the dorm you are assigned to ruin your experience at UVA. Dorms is only one of the many obstacles that you will face here, so don't sweat it. College is what you make of it!
---
---
Related Articles