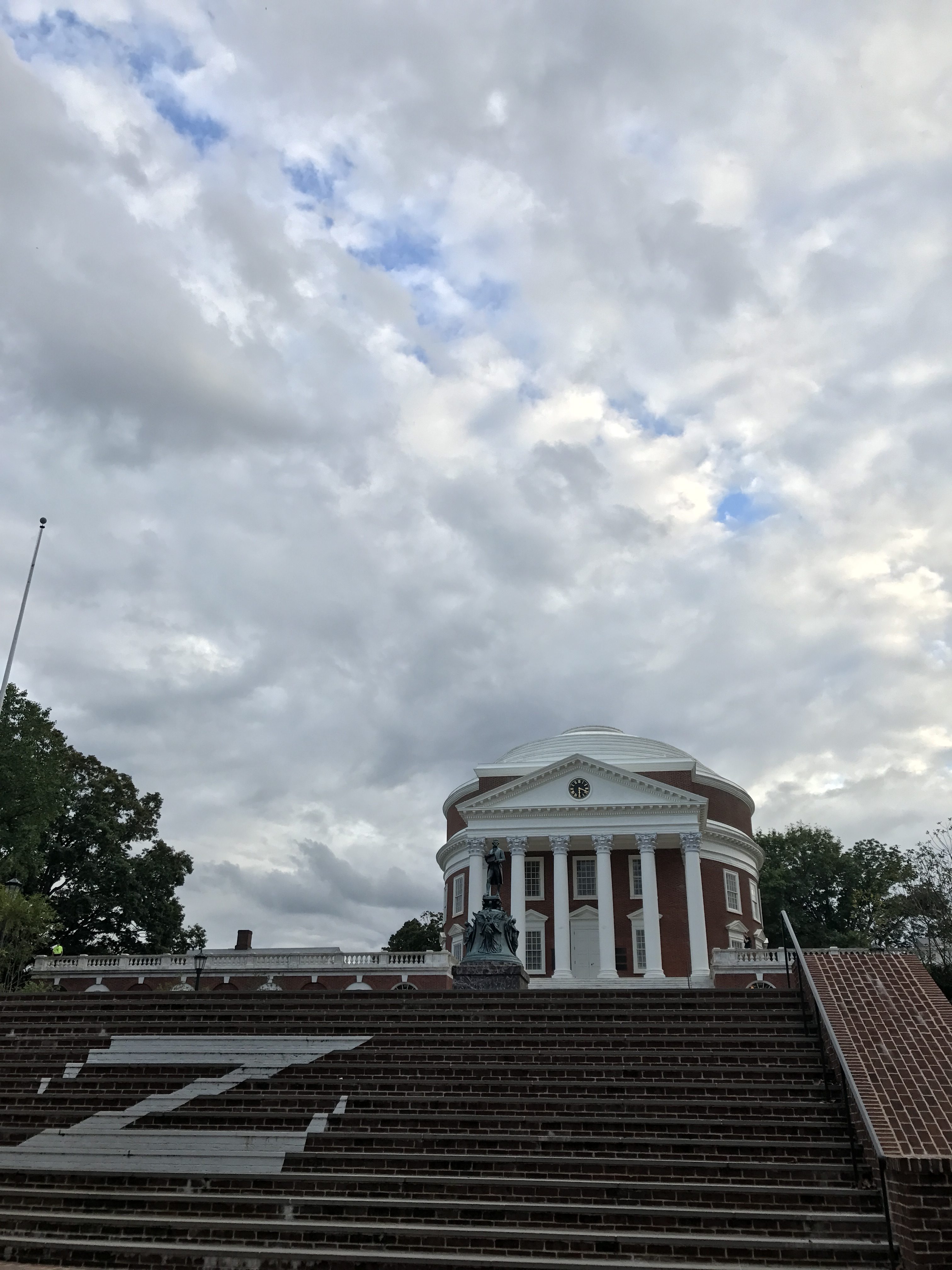 First semester of college is always an intimidating journey. Here are several words in the UVA "lingo" to help you adjust!
1. Grounds
At the University of Virginia, "campus," is referred to as "grounds." This term, is used very commonly and frequently, so it is used during discussions, daily conversations, etc. It is one of the first words that new UVA students will encounter, one being during the orientation. If one is heard mistakenly saying "campus," someone may correct them as a joke, but do not take it to heart! Be warned though, once "grounds" becomes a part of one's daily vocabulary, it is very difficult to undo!
2. -Year
Students at UVA are not referred to as "freshmen," nor any other corresponding year titles. Instead, they are referred to as "*insert number*-year." This means that rather than being called a freshman, the student would be referred to as a "first-year." The pattern continues for other years, resulting in second-years, third-years, and fourth-years. The reason behind this is because Thomas Jefferson believed that learning is an endless journey, which is restricted through the implications of finality in the word, "senior."
3. DOTL/LOTL
The first word refers to "Days on The Lawn," which is an event for all accepted students to visit UVA and have a glimpse of the life here. There are several panels and events available for students, and parents sometimes attend as well.
The second acronym refers to "Lighting of The Lawn," which is an event where several talented a cappella and dance groups perform. Following is the actual tradition where the Rotunda is lit up with beautiful lights, and there is a light show for all to enjoy. The purpose behind this event is to share a sense of community between each individual.
4. The Corner
While Downtown Charlottesville is just a ride on the Trolley away, The Corner is a popular spot just beyond the Rotunda. The Corner is an area where students can socialize, find late night snack shops, restaurants, cafes, etc. It is typically bustling with life Friday nights to weekend nights! It is the perfect are if you are looking to "treat-yo-self!"
5. A-School/E-School/College
While some words at UVA are referred to by different names, some terms are used to shorten longer names. For example, the School of Architecture at UVA is referred to as "A-School," while the School of Engineering and Applied Science is referred to as "E-School." Also, the College of Arts and Sciences is referred simply as "the College." This is good to know ahead of time, so when someone asks what school you are in, you could simply say whichever one applies to you!
_______
If you are still worried about not having all these memorized, no problem! When you are on grounds, it will be a blink of time before you're all caught up since all students use them – and even if it takes a bit of practice, don't worry! Every Hoo has been in your place at least once!
---
---
Related Articles