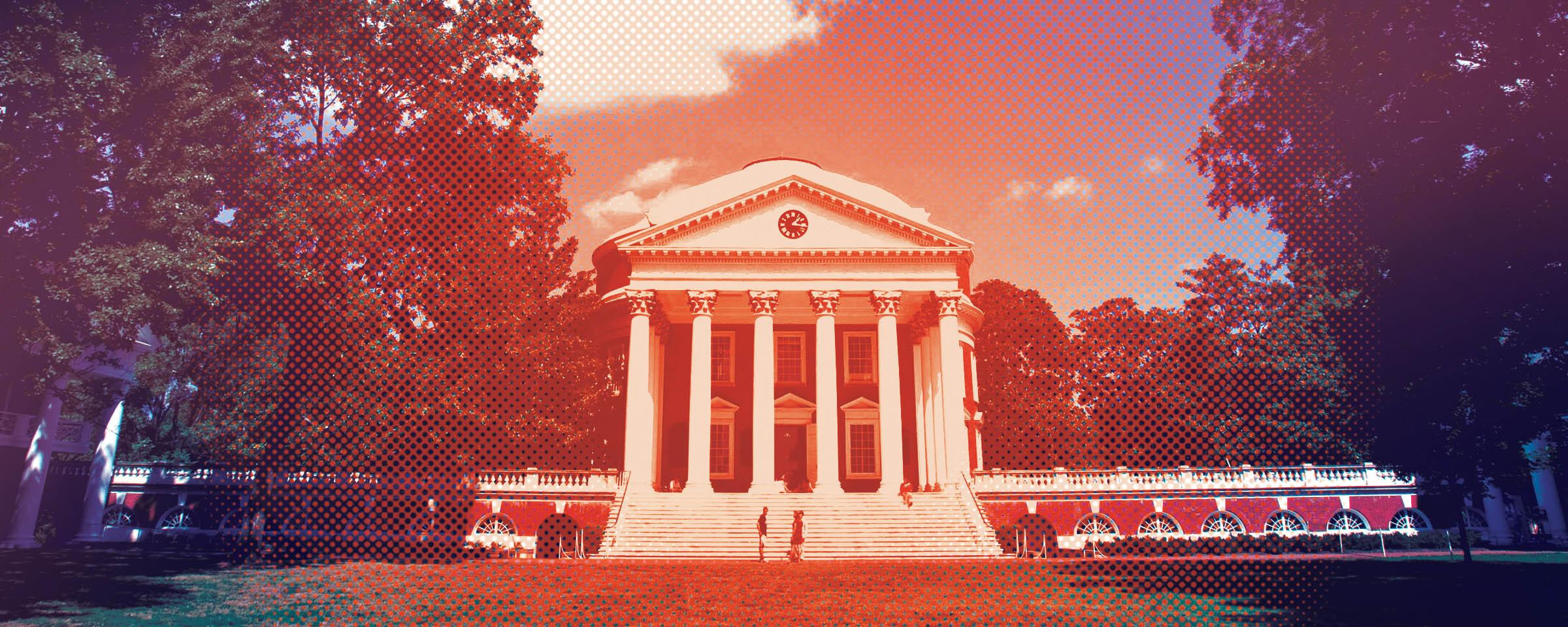 Freshman year at UVA coud be hard sometimes, but don't worry! Here are 10 Tips to Surviving Your First Year at UVA!
1. Go to Runk brunch
Although your first dining hall breakfast experience may be exciting, rest assured you will get sick (literally) of the rubbery "liquid egg product" and stale Cheerios served at OHill and Newcomb. But don't lose hope, Runk saves weekend brunch with breakfast favorites like French toast and REAL bacon! Trust me, it's worth the trek.
2. Use this before you register for classes
The Course Forum is a great resource to check out student reviews and average GPAs of classes you're considering taking. It has saved countless Hoos from enrolling in those dreaded courses with hundreds of pages of reading a night, or taught by professors who don't believe in A's. Don't be scared to take a supposedly "hard" class, but make sure it's really worth it!
3. Take advantage of Plus Dollars
You get 50 Plus Dollars per semester with your meal plan—USE THEM. Buy some edible (AKA non-dining hall) food at places like the Pav or In the Nood, or go crazy in Crossroads. Seriously. Use them to get good food. It's basically free.
4. Go to Lighting of the Lawn
Lighting of the Lawn is one of UVA's best traditions. The entire student body gathers on the lawn for a hype concert of all UVA's Acapella groups, and then for a light show on the Rotunda. LOTL takes place right at the end of first semester, but even in the midst of finals week this event is well worth the study break.
5. Bring a fan and a mattress topper
I'm sorry to have to be the one tell you, but if you're assigned to old dorms you won't have air conditioning. The good news is your room will only feel like a mini oven for the first few weeks of school, but bring a fan to make those weeks a little more bearable. Also, no matter what dorm you're in, the mattresses are about as soft as sidewalk so make sure you bring a comfy mattress topper.
6. Avoid signing up for classes that start before 9:00 am
Sure, high school started at 7:30 and you managed to make it on time (almost) every day. But trust me, any class before 9am will feel like the break of dawn. Odds of you making it to this class are slim to none, so do your attendance grade a favor and sign up for a later class time. You'll thank me when your alarm isn't going off at 7am on a Monday.
7. Call your parents
You are going to get homesick. Odds are you won't admit it to your friends and likewise they won't admit it to you, but it's going to happen. Give your parents a call whenever you're feeling down—I promise it helps them just as much as it helps you.
8. Leave Trinity before 1:45 am
Even the best bars have a closing time, and Trin is no exception. Trinity technically closes at 2am, but be warned—they turn the lights on 1:45. And I mean really really bright lights. Do yourself a favor and leave by 1:30 to avoid having your end-of-the-night hair revealed from the cover of Trin darkness.
9. Use Safe Ride
Chances are you'll have more than one late night in the library, and let's be honest Uber is expensive. It may be tempting to just walk back to your dorm at the end of the night, but UVA wants to make sure you get home safe and sound. Safe Ride is a university pick up service that will send a car to pick you and drive you home, free of charge. Better safe than sorry (plus why walk when you can get a ride amiright??)
10. Take advantage of the Lawn
The lawn is one of the most well-known, well-loved parts of UVA, and we're just a 10 minute walk from it—how lucky are we? Take advantage of the amazing snap worthy scenery and lush lawn by making it your sunny day study spot or having a Take It Away picnic with your besties. And hey, the Rotunda isn't a bad view either.
---
---
Related Articles