Back to University of Washington Blogs
Top 10 Professors at the University of Washington
The
University of Washington
boasts some of the best students in the entire country. This is because they also have built an amazing core of teachers. [Read on: 
How To Build Effective Student-Professor Relationships For Better Grades and Careers Guidance
] Here are ten of the best:
1. Stan Chernicoff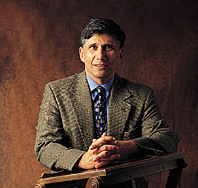 Rating: 5.0 Department: Geology
Courses Taught by Professor Chernicoff:
GEOL301 – 
Learn More
Student Reviews of Professor Chernicoff:
"He is simply an amazing human being. Though he doesn't teach anymore, he's now the faculty advisor for the Dream Project. Get to know this man; you will not be disappointed." "The most genuine, caring, enthusiastic professor I have ever had the pleasure of sitting through!" "Great professor, he really took his personal time to accommodate his students."
2. Kimberly Mitchell
Rating: 5.0 Department: Education
Courses Taught by Professor Mitchell
EDC351 – 
Learn More
Student Reviews of Professor Mitchell
"Kimberly is one of the best, if not THE best teacher I've ever had at UW! She is so caring, compassionate, and understanding of her students! The class is mainly run by students so it really challenges you in a new way! I have not only learned SO much about the teaching profession but have become inspired to pursue it in the future!" "Professor Kimberly is truly an inspiration for both educators and non-educators alike. She is very down to earth and really makes the most of class time. The class is usually discussion focused rather than lecture heavy and she is very understanding of the different types of learners in her class. 10/10 would recommend!" "Professor Mitchell is such an inspiring person and exudes so much positive energy. It was a one-credit requirement for my minor, but she really made it one of my favorites. She made it so that I would want to come to class and learn both from her and the students. It was such a uniquely structured class, but Prof. Mitchell was there every step!"
3. Jack Warren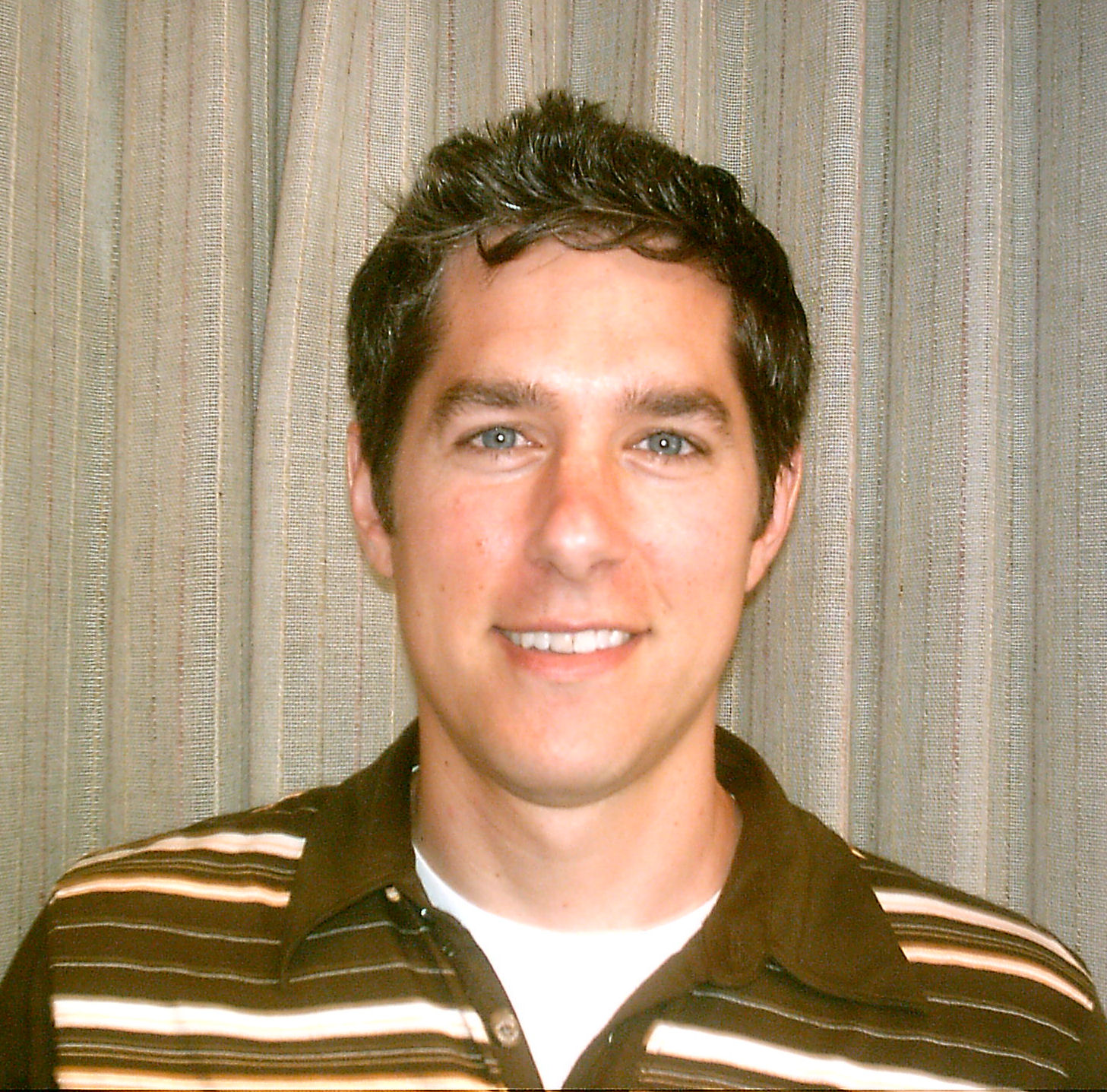 Rating: 5.0 Department: Computer Science
Courses Taught by Professor Warren
CSE142 – 
Learn More
Student Reviews of Professor Warren
"Jack is, hands down, the best TA I've ever had. He goes way above the responsibilities of a TA to make sure we understand the material he's presenting. My only wish is that he would become a full-time teacher at UW." "Clear, helpful, sincere, good sense of humor." "Jack Warren brought a fire I didn't think TA's had. Every class was a blessing, every word he spoke was a prophecy, and every program he coded was divine."
4) Jodi Newman
Rating: 5.0 Department: Psychology
Courses Taught by Professor Newman
EDPSY380 – 
Learn More
Student Reviews of Professor Newman
"Jodi is an awesome professor! I took her child development class but honestly would not recommend taking adolescent development with her. She teaches in the same style for both classes- powerpoint, some group discussion, mostly relying grading on your attendance and 3-4 big essay papers. However, that's the problem. They should be taught differently." "Jodi is AMAZING! She cares about her students and shares great stories. Readings can be dense but if you just do the summaries & quizzes in the textbook, you'll be fine. Three quizzes which are multiple choice, two papers, and a PowerPoint, all of which were super easy. She also does participation points, so show up. Take Jodi if you can!" "What an awesome human being. Caring, great at lecturing, brilliant, and kind. Helpful but doesn't let herself get taken advantage of by students. She cares SO MUCH about this topic and has tons of great stories that will keep you engaged. Show up to class, listen, participate, and enjoy."
5) Rocne Scribner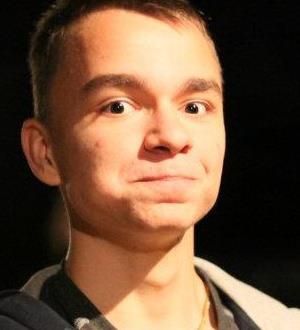 Rating: 5.0 Department: Computer Science
Courses Taught by Professor Scribner
CSE143 – 
Learn More
Student Reviews of Professor Scribner
"Rocne is not only the best CSE instructor I have ever had, but he is also a complete nailor! Thanks for the help Rocne baby! He's also an excellent rapper. Ask him to freestyle!" "Best of the best!" "Sweet TA, taught me what I needed and made section pretty sweet to attend. Responded to emails pretty fast and met me before class once to help me so I think he wanted us to do well."
6) Evan Goldstein
Rating: 5.0 Department: Engineering
Courses Taught by Professor Goldstein
EE215 – 
Learn More
Student Reviews of Professor Goldstein
"So, normally when people do very well in a class, they are likely to give the professor a good review. I was "mediocre" in his class but found it awesome he never treated me like an idiot because of that. He was incredibly understanding when I bombed his midterm and congratulated me on improving on the final. He really worked to make sure I got it." "Definitely one of the best professors in the department. I would highly recommend his 361 class for anyone looking to solidify his or her knowledge of advanced multi-variable calculus and E&M. Lectures and engaging and designed to give an intuitive understanding of the material rather than superficial knowledge of equations." "Excellent lecturer with a real interest in teaching well and exploring the (often absent) intuitive understanding of EM phenomena that most EEs surprisingly lack. HWs may be surprisingly long to some, but if you work for it you'll get a lot out of this class. Highly recommend taking 361 with him regardless of your background!"
7) Colette Moore
Rating: 5.0 Department: English
Courses Taught by Professor Moore
ENGL270 – 
Learn More
Student Reviews of Professor Moore
"There were weekly canvas discussion posts, 2 papers (one short and one long), and in-class quizzes that were open-note. She's very enthusiastic about the class material and tries to engage her students by encouraging participation by calling on random students. She takes the time to learn student names." "Loved this teacher. Taught one of the most engaging, interesting classes I've ever taken. Small workload with a few papers that are graded more than fairly. Cannot recommend her classes enough." "Professor Moore does a great job of engaging the class and getting you interested in the material. She makes it relevant, funny and easy to understand. If you need help, she is more than happy to answer your questions, she is fairly flexible when it comes to grading. Highly recommended, and I'm going to try and take another class from her if I can."
8) Manal Ahmed
Rating: 5.0 Department: Islamic Studies
Courses Taught by Professor Ahmed
ARAB105 – 
Learn More
Student Reviews of Professor Ahmed
"Manal was an amazing professor. She is clear in her instructions, and most importantly, she is patient. Even though Arabic is a hard language, she made it easy for students to understand it by explaining it step-by-step. She is inspirational and caring. She truly wants her students to succeed and get the best grade they can possibly receive." "Manal is an amazing teacher! Her explanations of Arabic grammar were clear and easy to understand. You can tell she really cares if her students excel and she was always willing to provide extra feedback on homework." "Manal is simply amazing. She knows the subject matter, she knows how to teach, and she bends over backward to help you succeed. Words cannot express how grateful I am for her contribution to the class. My one and only regret is that she couldn't be there every day of the week. If you are learning Arabic, take her class. You won't regret it."
9) Vanja Skoric
Rating: 5.0 Department: Languages
Courses Taught by Professor Skoric
ITAL103 – 
Learn More
Student Reviews of Professor Skoric
"Greatest teacher ever. I always looked forward to class and learned so much." "Amazing teacher.. probably the best language teacher at UW. She makes difficult concepts easy to understand and reviews things a lot to make sure you understand and remember everything. She is so helpful and a lot of fun!" "She was my favorite professor at UW so far. I really appreciated her effort to always help you. She has quick communication too. Take it from her if you can, she understands your frustrations, and is very fair."
10) Wolfram Latsch
Rating: 5.0 Department: International Studies
Courses Taught by Professor Latsch
JSIS498 – 
Learn More
Student Reviews of Professor Latsch
"There's a reason why this guy is one of the highest rated professors at UW. He's hilarious engaging and extremely capable. I always loved classes with him. I wish Dr. Latsch was my father or uncle!" "Latsch is an excellent professor (and hilarious). This class was discussion based, and for a JSIS class a very reasonable amount of reading, usually around 70 pages or so. Weekly papers that were easy to do even if you grazed the reading, and graded fairly easily. He is always available for further discussion after class. Cannot recommend enough." "One of the best professors! If you have the opportunity to take a class with him you better fight to get a spot! Nice, helpful, insanely smart, accent, hilarious what more can you ask for?"
Notable Research Projects per Faculty at Washington
1) Private Shuttles by Don MacKenzie
Faculty
: Civil and Environmental Engineering In an effort to reduce the crowded nature of public transit, some companies have sent private shuttles to retrieve their employees. This seems like an effective way of making city travel more efficient. However, Professor MacKenzie is evaluating whether the strategy is genuinely effective.
2) Police Brutality by Michael Esposito
Faculty
: Sociology In the United States, one frequent topic that bothers many is the idea of fatalities connected to the police. However, research by Esposito shows that there may be even more concern. His studies found that police-related fatalities may actually be double what statistics report them to be.
3) Climate Change: Cause and Effect by Curtis Deutsch
Faculty: 
Oceanography Scientists are constantly aiming to figure out every cause and potential solution to those causes of climate change. However, research by Deutsch has found new effects of climate change. He found that it leads to an increased amount of activity by insects, which, in turn causes a loss of crops.
4) Ice Thickening by Nicholas Holschuh
Faculty
: Earth Sciences Nicholas Holschuh's research in Antarctica has two angles to it. He was studying why the ice in the continent was thickening. However, his research also found the emergence of a volcano within the thickened regions, suggesting that the process may not be permanent.
5) Correlation in Kids and Adults by Kelsey Lucca
Faculty: 
Psychology Kelsey Lucca studied the amount of persistence that a child can have while also comparing it to the grit present in teenagers. She wanted to track the children to see if the persistence they had was at all connected to how they acted like adults. Her research sought to draw a connection between persistence and future success. Research projects like these keep the University of Washington at the top of the Pac-10.
---
At
OneClass
, we strive to provide you with great tools to make the most of your college life.
Download your free ebook
to learn about how to make use of office hours with professors, how to email them in the right manner and overall, build an effective relationship to boost your career.

---
Suggested Articles in University of Washington