1) No Educating Happening

You would think going to university would involve going to class and learning a thing or two. But here at UW, you get sent off to work for a few semesters to "develop professional relationships" or "apply your knowledge" in real life situations. What an absolute waste of time.
2) Irrelevant Affiliations

We pride ourselves in sending our co-op students to work at places like Apple, Google, The Hospital for Sick Children, Facebook, Toyota, Twitter, and whatnot. Where are the companies truly applicable to mankind? Like, where the Starbucks Co-Op at?
View Source
3) Making Way for Equity and Wasting Resources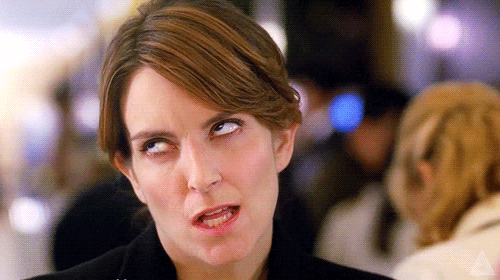 As one of the 10 universities to be globally invited by the United Nations to join the HeForShe IMPACT 10x10x10 initiative, UW has a responsibility to take action in working towards gender equity within higher education. How about dealing with EXISTENT problems? The lack of funding for free pizza at society meetings is completely outrageous.
View Source
4) Lack of Variety
96 clubs, but no Bird Watching Society. Distasteful and tragic.
View Source
5) Rankings
According to Maclean's 2016, UW ranked as the 4th "best overall university" in Canada. Luckily, this brings attention to 3 reasons as to why UW is not where you should really be.
6) Rankings Continued

For 24 years now, UWaterloo has been dubbed the "most innovative university" in Canada. Let's start taking risks and thinking outside the box. Break the cycle!
View Sources
7) Uninteresting

Watching other students getting chased down by flocks of villainous campus geese might just not be your cup of tea. Thankfully, it is mine.
8) Inconsiderate

Don't you hate it when people approach you and try to start conversations? Or when your orientation leaders from Frosh Week shower you with concern, emailing you about socials and keeping you in the loop about what's happening when and where. What a burden. Some of us don't appreciate that "sense of belonging" feeling.
9) Lack of Talent

Nooran AbuMazen placed 2nd place in the Brain Bee World Championship in a neuroscience competition, beating 24 others. The Landmine Boys designed a robot that safely detonates landmines. The Faculty of Math used its brainpower to find the ideal travel routes between Pokéstops to help PokémonGo fans reach the Pokémon and "catch them all" while taking the least amount of time. What happened to real talent? Have you guys seen the woman who can play 2 recorders with her nose on Britain's Got Talent?
View Sources
10) Not Enough People

How is anyone supposed to make friends when there are only 35,900 students? It's honestly so miserable sometimes.
11) Lame Courses

Offering an English course dedicated to Harry Potter? Nobody cares about the timeless and fantastical story of the young wizard's life, fighting against the evils of the wizarding world with his 2 best friends, ultimately leading them to destroy the 7 horcruxes of the wicked Lord Voldemort. I don't even care, bruh.
View Source
---
---
Related Articles