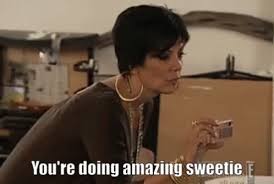 University courses cost a lot of money and cause a lot of stress, right? There are some courses, though, like SCBUS123 that teach you real lessons and give you real world experience. You just know how to get it. Here's five tips to make SCBUS123 one of the most worth-while courses out there (so you don't end up feeling like this guy):
1. Participate in class
It may be annoying at first that there are marks set aside solely for participation. However, there is definitely a benefit to this. Participating in class, even if you don't want to, gives you confidence. You may start out answering questions begrudgingly but end up giving insightful comments and enjoying it. Being a part of a large class discussion will help develop your thinking skills, communication skills, and your self-esteem!
2. Take the presentations seriously
Follow all the rules about how to dress, how to speak, and what content to cover. Again, it may seem unnecessary and mildly annoying but it's definitely helpful. These guidelines will help you figure out what to wear in various professional settings. It's also going to help develop your presentation skills (obviously), which is absolutely vital going forward in a business program.
3. Put a lot of effort into the Marketing Plan
The Marketing Plan is a component of the course that you can brag about in real life. When you're applying for jobs in a business field, employers love hearing that you've actually done some aspects of the job already. Put in a ton of effort into this assignment, get an A, and put it on your resume!
4. Explore different roles
This course has so many presentations in it. This way, you get every opportunity to try out a different role for each project. For one project you can experience being CFO, for one CEO, head of HR, general manager – the possibilities are really endless. You might also gain some insight as to which position you want to aspire for in your career.
5. Talk to the professor 
The professors of this course have a ton of real world experience. Talk to them! Use them to help you figure out what direction you want to take your studies and your career.
This is just the tip of the iceberg with this course. There's so many other benefits to it that you'll only get if you take the course. So, don't be annoyed that its mandated – be excited! It's absolutely going to help you in the long run if you do it right.
---
---
Related Articles