Back to University of Western Australia Blogs
Jobs and Opportunities for Students at the UWA
Western Australia is one of the most vast regions of the entire country. And despite its immense size, the University of Western Australia still manages to encapsulate a lot of the higher levels of education in the region. Here, students find themselves engaged with some of the best aspects of any school. One of the top features of this school is that they have a platform that students can use when searching for jobs. After all, they have to pay for school somehow!
1. Physics Tutor
One of the hardest subjects at any school is physics. With physics, the hardest aspects of science and mathematics collide together to create a nightmare for students. These nightmares are quelled by one of the best paying tutor jobs for students on campus. Through the academic databases, students can pursue the opportunity to become a physics tutor at Western Australia. Applications are always accepted on a rolling basis!
2. Marketing Assistant
Marketing exists in many forms at Western Australia, from external companies to the school itself. It also happens to be one of the most popular majors at the school, as a whole. Because of this, a surplus of marketing students are available on campus who are just ready to make use of their talents. Through the school's website and external sites like Indeed and Career Hub, marketing students can find jobs and internships. It doesn't hurt to get some marketing experience before they even graduate, after all!
3. Residential Assistant
One of the most common jobs that are pursued by college students is that of resident assistants. This is the job that sees students managing portions of their floors in dorms and making sure the operations there run smoothly. They also get free housing for themselves, which can be a great benefit to making that decision. One of the only downsides is that it is a long process to become one at Western Australia. It requires lots of training and lots of approval from various types of supervisors.
4. Forklift Operator
There are many facilities on or near Western Australia that require a lot of heavy lifting. Often times, this lifting is done with heavy machinery, including forklifts. If students can get licenses to operate machinery like this, then a job as a forklift operator would not be a bad idea at all.
5. Casual Sales Assistant
Western Australian is a school very near to many shopping centers. At these centers, they are always looking for young faces to help them out at the stores and have them work as salespeople. The role often sees these students casually asking shoppers if they need help looking for anything in the store.
6. Delivery Driver
Delivery drivers are needed from external companies and from Western Australia itself. The hours for these are very flexible for students, as there are even some night shifts available. Here, students would be delivering all sorts of packages, including potentially even some of their own classes' textbooks
7. Youth Development Leader
In the surrounding area of Western Australia, there are many youth groups that are on the rise. Students often find themselves making friends in these organizations and finding younger identities in them, as well. However, many who run these groups find their time stretched thin and they cannot devote as much of it to running them. That is why these groups have now outsourced the need for leaders to Western Australia!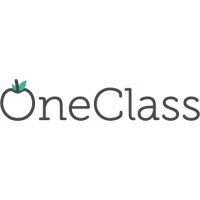 Take notes with OneClass and get paid while you go to class. When you take Notes with OneClass, you not only earn but also get better at studying and focusing during your lectures. Become a Notetaker today.
---
Suggested Articles in University of Western Australia