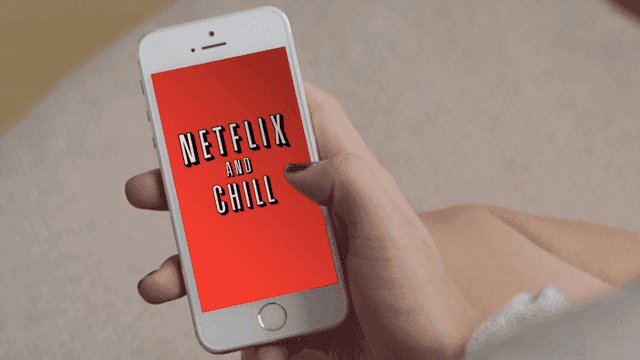 "Netflix and chill" can mean quite a few things. But the bottom line is this: it is a really lame way to ask someone out. So if you're a Western student looking for love in all the wrong search engines, look no further!
1. Campus tour and chill
Asking someone to "Netflix and chill" is to romance what Pluto is to the sun; the furthest thing. Taking your prospective date on a tour around campus, on the other hand, is a pretty great idea. Western is beautiful, and there are all kinds of picturesque walkways to really knock your date off their feet (figuratively).
2. UCC and chill
The UCC has it all: food, a lounge, a beautiful outdoor space, and, most importantly, a Booster Juice. If you are looking for a date that involves going out, but not necessarily doing something, the UCC is the place for you. You and your date can chill for hours and just talk.
3. Picnic and (uc)hill
Located just down the road from the UCC, University College Hill is one of the most beautiful things on campus. UC hill is picturesque, it's open, and it's inviting. And nothing says romance like a picnic.
4. The Spoke and chill
You haven't lived until you've had the CLT (chicken lettuce tomato) at the Spoke. So tell your date that. Insist that you be there for this momentous moment. The quickest way to the heart is through the stomach.
5. Saugeen and chill
For those of you who don't know, Saugeen is the party residence at Western. Potentially also the world. But let me just say that if there is any place where you could do something that would be much cooler "Netflix and chill" Saugeen has got you covered.
6. OneClass and chill
Download note and study guides from OneClass and find a study buddy.
7. Rec Centre and chill
Western has a beautiful, state of the art recreation centre. You can go swimming with your date! How romantic is that?
8. Homecoming and chill
Peanut butter and chocolate. Wine and cheese. Homecoming and Western. Do you know what these things have in common? They pair well with one another. Homecoming isn't just an event at Western, it's an experience. It's something you'll remember for the rest of your life. So, make sure that you bring along a person that you wouldn't mind remembering for a while.
9. McIntosh Gallery and chill
McIntosh Gallery features student and professional artwork. It also has some super rad art exhibits. Cultured and sophisticated, this makes for a great date night idea.
10. Western Film and chill
Western Film has a lot of advantages if you're paying for two people. For one, it's only five dollars per movie. Even poor students can find love at that price. The other great thing is that you can split "The Trough" and not feel like a terrible person for eating so much popcorn.
11. Concert and chill
If you're looking for a more romantic evening, the Don Wright faculty of music frequently has concerts during the year to take your date to. For a more relaxed feel though, there is always Rick McGhie, the greatest Western icon there is.
---
---
Related Articles