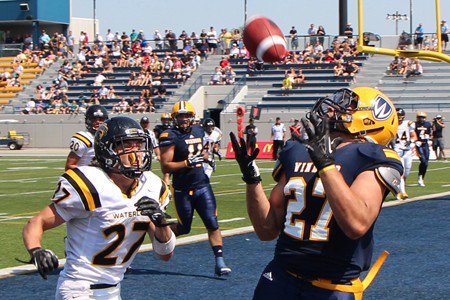 So we know the University of Windsor is unique, but here are some easy ways to tell this is where you go to school.
1. The squirrels are your friends. You can get almost close enough to step on them.
2. You see purple people in frosh week. All the engineers have some ritual which requires them to permanently paint themselves purple for a week. Why engineers, why?
3. CAW is more than the sound a crow makes. We know it is the student centre, but does any actually know what it stands for?
4. The AC is used in the winter and in the summer. Why is it always freezing? Now you know.
5. There are approximately two parking spots for every ten students that drive to school. Good luck finding parking.
6. We like our construction. Campus is always being updated. Last year was the welcome centre, this year green space. What's next Windsor?
7. We like to talk. Between talking to friends, professors or strangers, our campus has got to be one of the most talkative and friendly places I have ever been.
8. You can never find food when you need it most. Studying past 11pm and getting hungry? I hope you have leftovers or know the number of Pizza Pizza. I know we do not want to overwork our staff, but students stay up late, we get hungry, why does everything close so early?
9. You know how to weave through buildings to get places faster. If I cut through the back door of Essex and make my way through Erie, I can cut off 10 seconds of my walk to Odette.
10. You know the best and cheapest bars in town. I personally like Bull 'n Barrel, but others may prefer Tequila Bobs, Manchester, Foundry, or the several others all on the same street a short cab ride away from the U.
11. Oh yeah, you say the U. No one around here states our full name, too much effort.
---
---
Related Articles