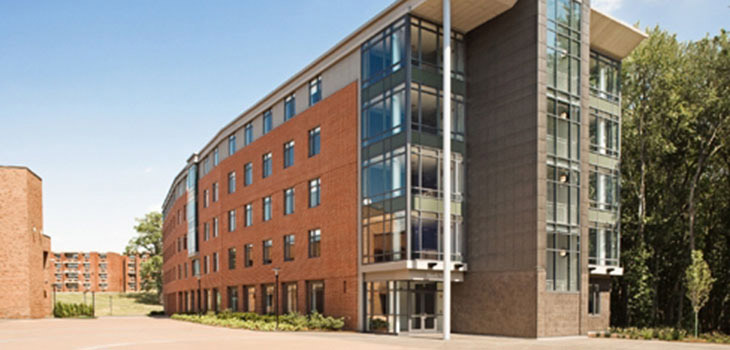 Are you used to living at home in a nice comfortable space? Are you nervous that coming to school will be miserable because of your living conditions? This problem is no longer for a selection of freshman. This is because of Hawk Hall. This is a freshman complex that is located on campus.
Why Is Hawk Hall So Desirable?
Hawk Hall is one of the newest freshman complexes on campus. it is located extremely close to the academic crossing bridge, as well as the University Commons and Hawks Nest. This is a positive because when it is winter it is not fun to be outside. Even though you eventually have to go outside, the commute will be shortened because of the distance of travel to major popular students sites.
Unisex living
What is significant about Hawk Hall living is that men and women live on the same floors. In other freshman dorms, men and women are separated by floors. This is good because it allows male and female students to interact with each other on a daily basis. It also allows students to easily meet other students of the different gender. In the freshman dorms, it is hard to interact with the opposite sex because they are on different floors.
Access To A Kitchen
Having the ability to cook at ease is very important to some students. With this being said your needs of freely cooking can be fulfilled by living in Hawk Hall. In Hawk Hall there is a kitchen on the first floor that every student living in the building is received access to use. This kitchen is open for use 24/7 and is located on the first floor of the building. This is significant because all the other freshman complexes do not come equipped with a kitchen.
Same Floor Landry Room
Another major benefit of living in this prestigious freshmen building, is being able to easily do your laundry. Unlike other dorms on campus, hawk hall has 4 laundry machines on each floor. This is a major benefit because other complexes have go into the basement to do theirs. Its understanding why students would get sick of that, it is a constant process of lugging your laundry up and down the stairs. Meanwhile in Hawk hall all you have to do is walk down to hallway to do yours.
In conclusion, Hawk Hall is the ideal place to live on campus if you are a freshman. Living in this building does come with a fee as expected. The fee is not actual money, but you do need to write an essay to the school on why you should be able to live in this amazing building. Also you must attend meetings with your RLC weekly for the longevity of the semester. In all this fee is worth it because everyone desires to live in this beautiful and clean building.
---
---
Related Articles