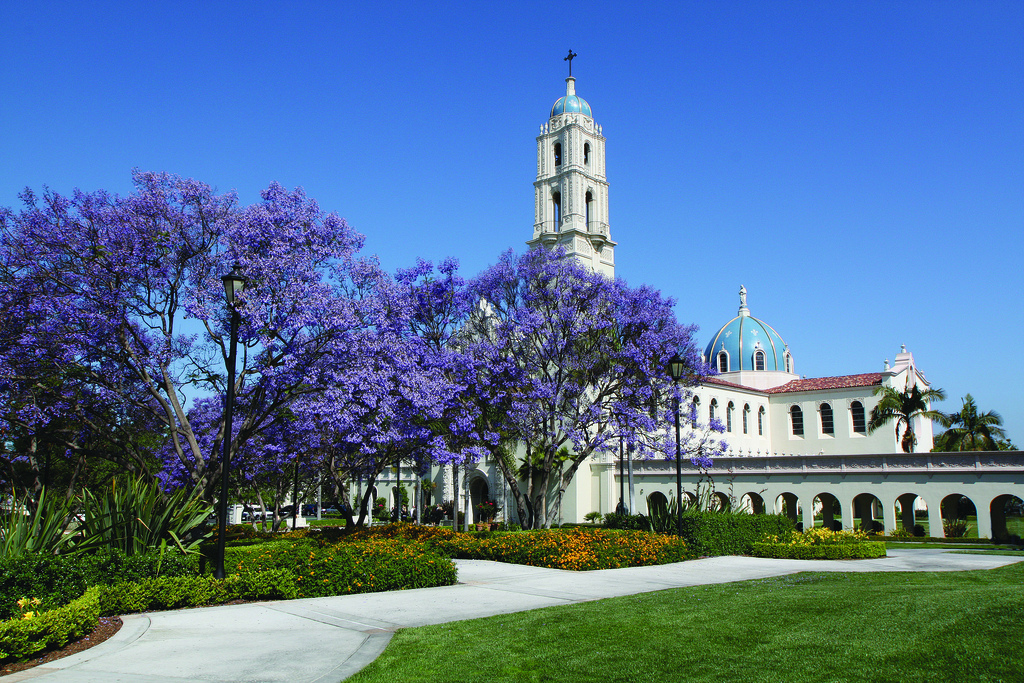 University of San Diego boasts its amazing food options often. However, like most schools, cafeteria food often gets old and students start to want to mix it up. Luckily, USD hosts many other locations for food on campus. Below are five of the best food options at USD, their hours, and what they are best known for.
1. La Paloma
La Paloma, located near the Kroc Institute for Peace and Technology, is a great place for students to eat breakfast, lunch and dinner. They are opened 7am to 9pm Monday through Friday. Peak hours are between 12 and 2, and during this time the lines can get very long. To be safe, allow about 30 minutes to get food. Some favorites are the Mongolian noodle bar, all day pancakes and eggs and delicious salads.
2. Bert's Bistro
Bert's can be found inside the Mother Rosalie Hill Hall across the street from La Paloma. Bert's serves pre-made sushi, delicious fries and sandwiches, and some snacks. The line at Bert's is often shorter than the line at La Paloma, so it is a much smarter option if you are craving a sandwich. There is good seating outside with a gorgeous view of Mission Bay. Bert's is open 8am to 7pm Monday through Friday.
3. Tu Mercado
Tu Merc is a coffee shop, sandwich shop and mini grocery store in one. They have the best sandwiches on campus, which means that the line gets long during lunch hours. Lucky for you, Tu Mercado is open for dinner and on weekends. This is a great option for students who are not enthusiastic about cafeteria food and want to mix it up with a delicious sandwich. Tu Mercado is open from 7am to 11pm every day.
4. Mission Café
MisCafé is located in the Valley, which is ideal for most freshman who live in the Mission dorms. MisCafé serves acai bowls, smoothies, pastries and more yummy snacks and food. One special feature of this dining option is that is is open from 10am to midnight seven days a week, making it the perfect place to grab a midnight snack on campus.

5. La Gran Terraza
USD is home to a highly rated restaurant, La Gran Terraza. Though most college students wouldn't dream of spending money on a four star meal, USD students are lucky to be able to use meal plan dining dollars on the food at the restaurant. Many students fail to take advantage of this delicious opportunity. La Gran often hosts special buffets as well, which can be found though USD emails or on the website. It's closed on weekends, but is open for lunch Monday from 11:30 to 1:00, and adds on a dinner option for Tuesday through Friday, from 5:00 to 9:00.
If Pavilion Dining food ever begins to get old (even though it is delicious), USD offers many other dining options that will keep you satisfied. All of these locations are also great places to do some homework for the day as well!
---
---
Related Articles