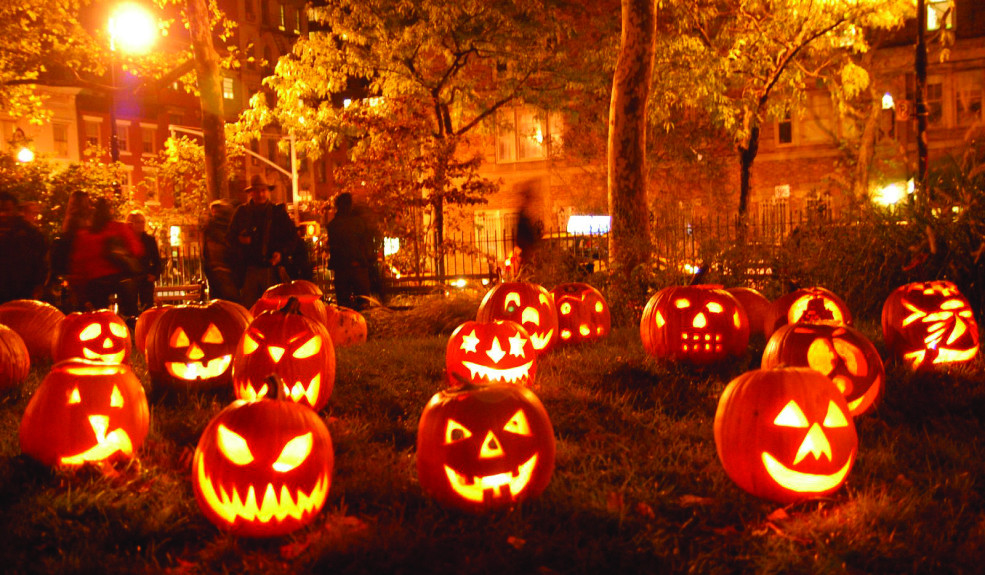 1. Wear a costume!
Even if you don't have a lot on hand to create an extravagant getup, wearing a costume on Halloween makes the night a lot more fun. Worse comes to worst, you can wear all black and be a ninja, or the eternal void.
2. If you wear a costume, just make sure it's not insensitive.
No one wants to be that person who wore a Native American headdress to the party. If you aren't sure if your costume is going to get negative reactions, do some research before you head out for the night.
3. Know your limits.
Don't let the spookiest part of your Halloween be alcohol poisoning. Drink lots of water throughout the night even if you aren't drinking, and when your body tells you to stop, listen!.
4. Go out with a group.
Traveling in packs is always a good idea, but strange things happen on Halloween night. Don't walk anywhere alone, because you never know if that clown in that house's window is a real person or not.
5. Charge your phone.
There's nothing worse than running out of battery on your phone when you haven't taken any photos of you and your friends in their costumes. There's also nothing worse than losing your crew with a dead phone. Plug it in while you're getting ready so it'll last through the night.
6. Wear comfortable shoes.
More than likely, you'll be on your feet for most of the night if you're going out. While those 6 inch stilettos may look great with your cat costume, by the end of the night you'll be barefoot and sore. Wear something more casual so you can keep up with the party.
7. Dress for the weather.
There's nothing worse than walking home on a blistering cold night with no jacket. I completely understand that your costume isn't meant to have a jacket over it, but bring one anyways. You will thank me.
Keep these tips in mind, and you'll be in for a safe, comfortable, fun-filled Halloween night!
---
---
Related Articles