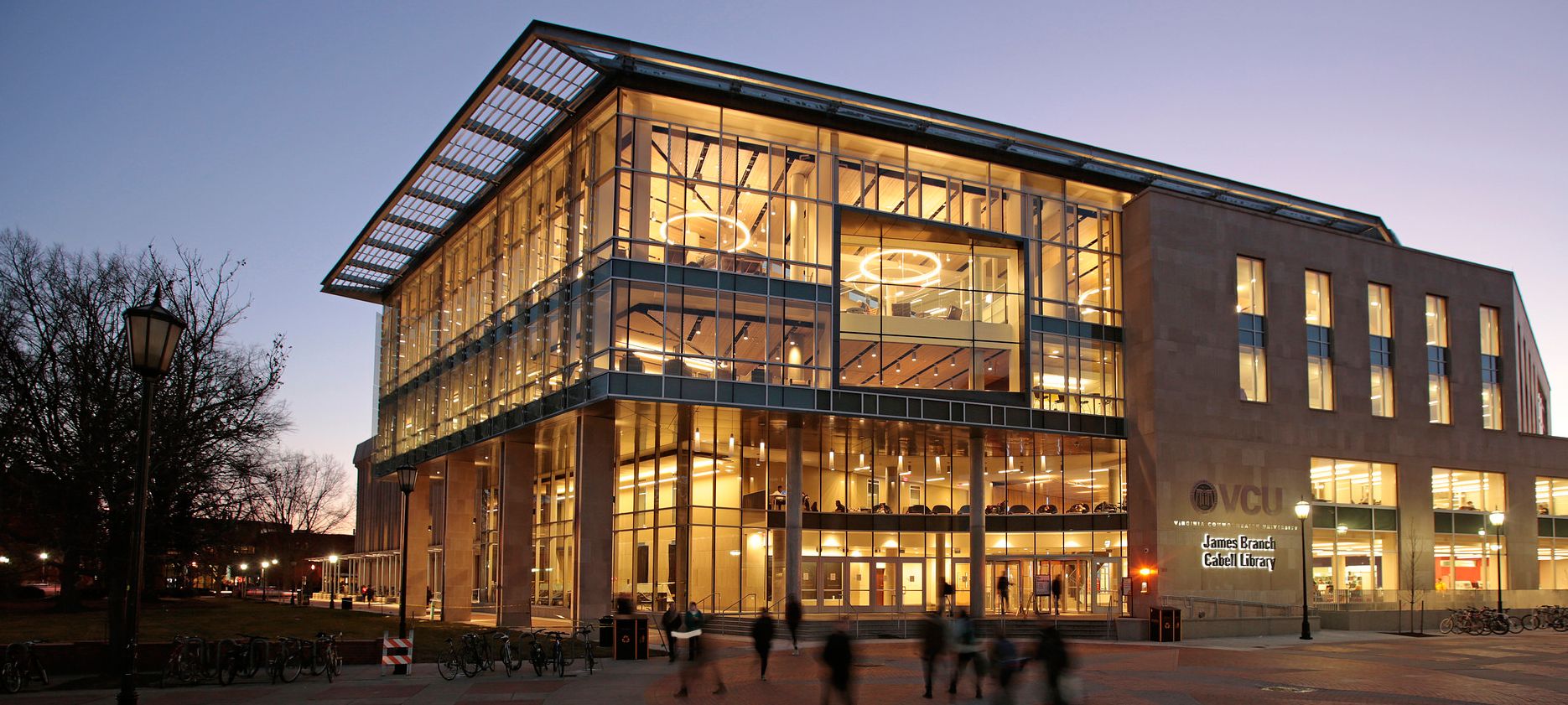 Whether you're a freshman or a senior, everyone has been to Cabell at some point in their VCU careers. But what is there really to do at the James Branch Cabell Library? Here's a list of the top 5 things all VCU students should do at Cabell before they graduate.
5. Visit the Basement
It may seem like a scary place, but hey, the vending machines above ground only have office supplies. Basically, if you'd like affordable snack options, aka not Starbucks, the basement is the way to go. Also, they have a pretty cool set up called the workshop down there where you can get cool gear, like 3D printers. Worth a look.
4. Visit the 4th Floor – (and instantly leave)
Let's face it, unless you need absolute silence to study, coming to the 4th floor is virtually useless. When a floor has a silent section, you can kind of figure it's a place you should avoid, unless that's what you're there for. It's a great place to take exams or read, as long as you don't turn your pages too loudly.
3. Start/Join a Study Group
One thing the library is full of space. There's plenty of room for you and 5 of your closest friends to cram and stress over that upcoming exam. If you'd rather study in privacy or are having more of a peer tutoring session, the library offers a lot of study rooms that you can reserve up to weeks in advance. A majority of these rooms are equipped with some form of monitor/computer so practicing for presentations is a breeze.
2. Get your Caffeine Fix – (and then instantly regret it)
Whether it's 8 in the morning or 6 in the afternoon, there's nothing like an overpriced coffee to distract you from your GPA and crippling debt. All joking aside, if you're actually in a bind and can't leave the library until you finish that final paper, Starbucks is probably your best option. Obviously, it's not cheap but when you have to choose GPA over bank balance, sometimes GPA wins. It's as simple as that.
1. Be Kind to Someone Else
Small random acts of kindness can help not just the person who receives that action but the individual performing it as well. Try thanking the librarian who just helped you find a critical source for your next paper. Or turning your phone on silent when you're on the 3rd and 4th floors to show respect to the people around you. Kindness speaks volumes and is an important life skill to learn.
Basically, the James Branch Cabell Library is worth a look if you're looking for a quiet space to study or are in need of equipment for a project. It's a really useful resource on campus, don't forget to take advantage of it!
---
---
Related Articles