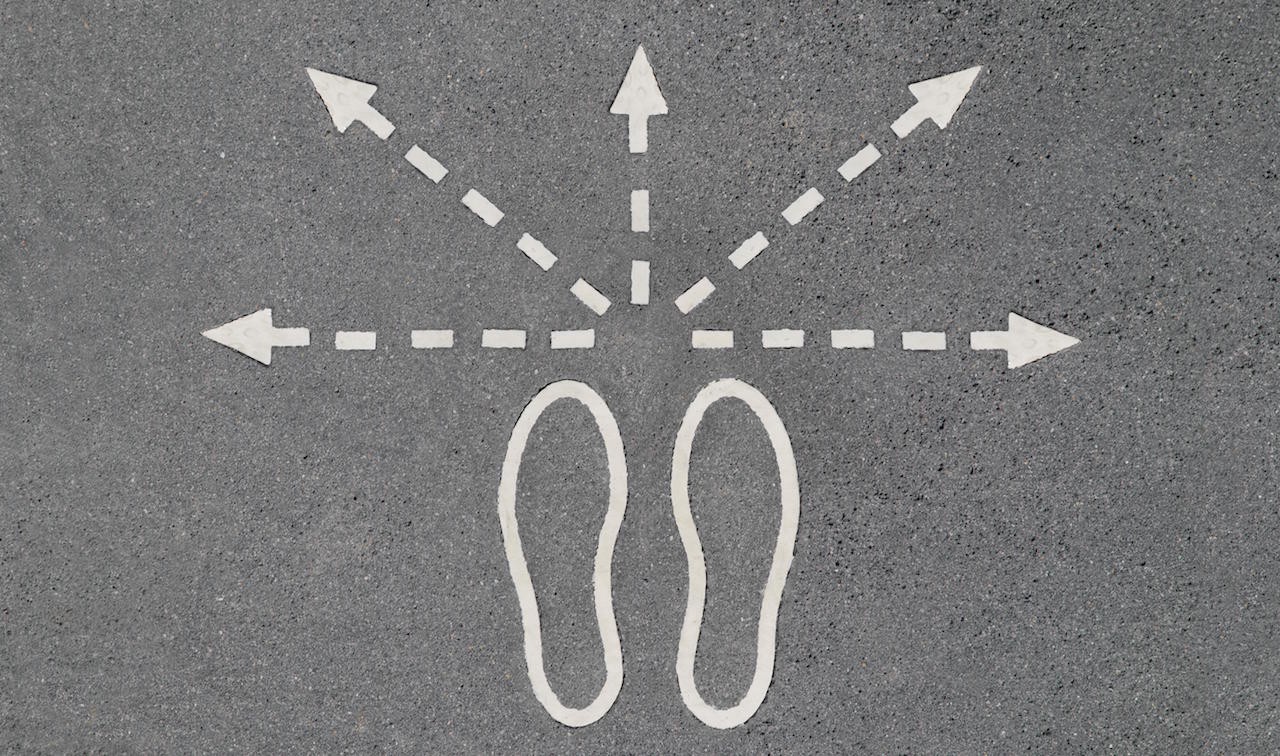 Imagine a combination of dodgeball and paintball, where players throw balloons filled with paint rather than balls. This is what Hezekiah, a sophomore at Sargent Reynolds Community College, would do if he could create an art and physical education major.
As Hezekiah sits in the library with a video game controller in hand and his computer set up in front of him, it's not hard to see his passion for video games. Selecting a major was a simple task for him as he easily gravitated towards the computer sciences with the ultimate goal of creating video games. "Take time to think about what you want to do and make sure it's really what you want to do," says Hezekiah when asked what advice he would give to incoming freshmen.
College can be an incredibly exciting time for incoming freshmen; the world is filled with endless possibilities. Every application has the standard set of questions: name, birth date and high school GPA. These questions are simple, but hidden among this barrage of surface level questions is the question that makes students pause for a moment, "What is your intended major?". This question seems simple enough, but the answer sets the course of every students' future. For some students, the answer is simple, they have always known what they want to do but for others it can be a daunting decision. Golden, a junior at VCU, stated that he didn't feel prepared for the decision. He wished that his advisors in high school had better helped students feel equipped to make that decision. On the other hand, a VCU sophomore, Sarah, felt confident in her decision to study Forensic Science. She took forensic science classes in high school and said "Don't go in blind thinking it's going to work." Sarah believes that students should consider the major they are invested in pursuing before deciding.
Megan, a sophomore at VCU, said that "The major you choose doesn't bind you". The biomedical turned chemical engineering student stated the importance of knowing there are options when choosing a career based on a specific major. In the case that things don't go your way VCU senior, Jimmy, recommends having a backup plan. He applied to art school but was denied. Fortunately, he had a backup plan and is about to graduate with a physics degree. Each student stressed that it is perfectly alright to change your mind while in school. Laura, a sophomore at VCU, knows all too well that plans can change. She applied to VCU as an exercise science major but fell in love with psychology while taking a psychology 101 course.
Plans change and there is nothing wrong with that. Choosing a major is not a simple decision but not one student must face it alone. All the students who were interviewed sought help from family, friends and/or advisors. VCU has so many resources available to students who need help. "Don't stress because you'll find your major eventually," says Golden, "Choose whatever major you're passionate about." It's good to remember that the best decisions and the most important ones can take time. Be like Hezekiah, his passion is visible as his face lights up when talking about video games because at the end of the day, it's good to do what you love.
---
---
Related Articles