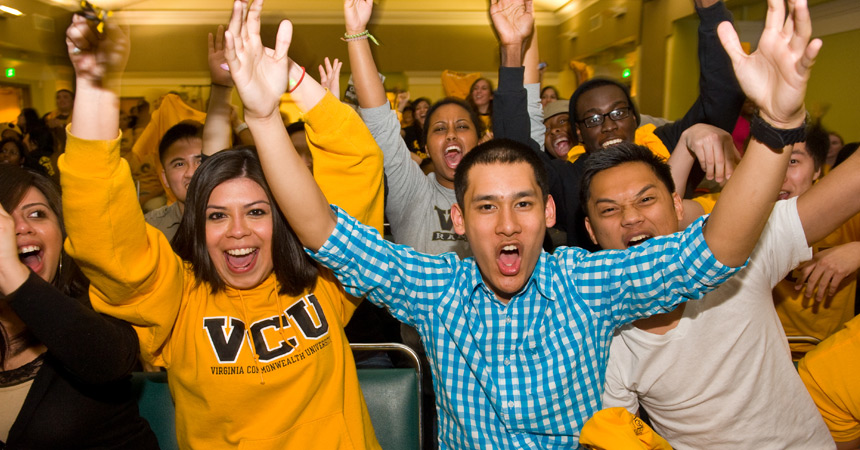 1. Crew
The crew team travels across the east coast from Florida up to Philly and competes in many different rowing events against some of the most competitive college teams around. If you love the water and you love arm workouts, Crew is definitely something to check out.
2. Debate Club
The debate club at VCU is an organization striving to arm students with the skills to debate and discuss various topics in a professional and effective manner. Perfect for students who enjoy politics, or if you just like to argue and need some way to channel that.
3. Skiing/Snowboard Club
No matter what your skill level with skiing and snowboarding is, this club helps to increase members' skill and knowledge about these sports. A great club for catching some sick powder, dude.
4. Smash Bros. Club
After a long day of classes, sometimes all you want to do is sit back and play video games. Fortunately, there's a club for that! The Smash Bros. Club is a great way to meet others who enjoy kicking back and playing games.
5. Bhakti Yoga Club
Bhakti Yoga is a spiritual path that comes from Eastern philosophy. If you need less anxiety in your life, yoga is a great way to de-stress and reconnect with yourself.
6. Ultimate Frisbee Club
What better way to get out and enjoy the weather than with some good old ultimate Frisbee? There are teams available for both boys and girls, and they encourage anyone with any skill level to join to practice and compete on weekends.
7. 88 Keys
This is a group dedicated to being a place for students to further musical talent and knowledge, even if you're not a music major!
8. Black Art Student Empowerment (B.A.S.E.)
BASE is an organization striving to develop and foster creativity while advancing the awareness of Black artistic ability, while preserving Black culture and enhancing the diversity that VCU takes so much pride in.
9. Paintball Club
Okay, so you're bored of regular sports? The paintball club offers students an opportunity to try a cool and unconventional sport that still relies on fitness, accuracy, and teamwork.
10. Paws on Campus
This organization encourages dog owners and lovers to connect with each other through the therapeutic qualities of dogs, and to create a safe environment for them and their owners.
---
---
Related Articles