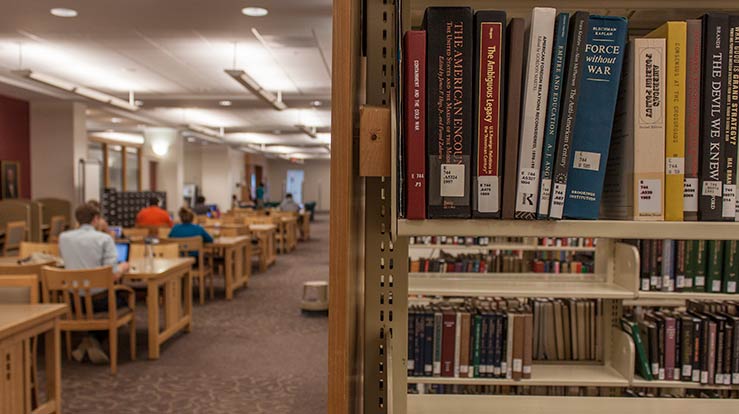 The library offers 5 floors of places that get quieter as you ascend the stairs, so there's a place for you to do everything from group projects to that 11 page research paper due tomorrow that you haven't started yet.
2. Monroe Park
Although the park is closed at the moment for construction, when it opens back up you'll have a beautiful place to do you work and study under the sunshine!
3. Singleton Center
The Singleton Center features a concert hall and modern theater, rehearsal rooms, seminar room, dance and movement studios and a large theater workshop for students to practice their performances.
4. Snead Hall
Snead Hall is also known as the business building, and has plenty of tables and spaces to work. Bleecker St. Café is also located here, so you have food close to you if you need a snack break.
5. VCUArts Depot
The Depot is a favorite among art students to get work done. It features lots of work spaces as well as a place where photography students can do photoshoots!
6. Shafer Court
Shafer is a great place to study if you need to commit to doing something all day. Life hack: Swipe once at Shafer, stay and do your work there, and you get to eat all day for one swipe!
7. Dorm study rooms
If you haven't realized it already, there are multiple study rooms that are put throughout the dorms. Usually, there aren't a lot of people here, so if you need somewhere quiet and isolated, this is a great place to go.
8. James W. Black Music Center
For the students who have homework that doesn't involve being on a computer or a pencil and paper, the music center features a 300-seat recital hall, classrooms, faculty studios and practice rooms.
9. The Compass
When it's nice outside, studying in the fresh air is one of the best ways to go. The grassy area next to the library in the compass is a great place to get work done.
10. Cary St. Gym
You mean you haven't put your textbook on a treadmill? You're missing out.
---
---
Related Articles