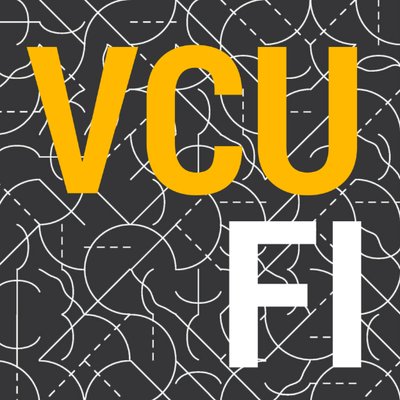 Focused Inquiry, known by its class codes as UNIV 111, 112, and 200, is a department geared towards first- and second-year students. The overall goal of the classes is for students to learn through community-based experiences and the line of inquiry that follows. The department of Focused Inquiry strives to encourage individuality and creativity while maintaining a structured learning environment. Listed below are 5 things you need to know about Focused Inquiry at VCU.
The common name for UNIV 111 is Focused Inquiry I, which typically students are automatically enrolled in for their first semester. For the second semester, students are instructed by their Focused Inquiry professors of how to properly register for UNIV 112 (Focused Inquiry II). The intention is that students register for the same class so as to have the same professor and the same classmates again. The Focused Inquiry Department believes that this continuity over two semesters fosters a more closely-knit learning environment that benefits both the students and the professor.
UNIV 111 & 112 are generally required for freshmen.
Most first-year students at VCU are automatically enrolled in either UNIV 111 or 112. There are some instances where students are able to place out due to dual enrollment credits from high school, but this is less common than it may seem. Also, some students with dual enrollment credits are only able to place out of UNIV 111 and still have to take UNIV 112 their first semester. Generally, these are rare cases and first-year students will be required to take Focused Inquiry in order to graduate.
Focused Inquiry replaces English 101/Composition
Due to the essay-based nature of the courses, Focused Inquiry at VCU is used to replace traditional English 101/Composition courses that are typically graduation requirements at other schools. However, it differs from these types of classes as Focused Inquiry pays closer attention to non-fiction, "real-world" writing rather than literature analysis.
The textbook is heavily used.
Unlike other more traditional textbooks that feature page upon page of vocabulary and specific information, the Focused Inquiry textbook mostly features essays, articles, and selections from larger works of all genres. Each professor uses these pieces differently, however the curriculum and the goal are the same from class to class: to use critical thinking skills to assess the writings from the textbook and apply them to real-world situations. It is recommended that students heavily annotate this book as they go through it in class because it is the same textbook for both UNIV 111 and 112.
There is a pre-class reading assignment.
Before each semester, the team of Focused Inquiry professors come together to decide on the book for the required reading assignment. Generally, the professors will not assign a question sheet or an essay with this reading. Some professors choose not to even test on the reading material. However, it is very important that you read the book from start to finish, as the content of the book will be continually discussed over the course of the semester.
Focused Inquiry is one of the many unique features of VCU. Over the course of two semesters, students learn in an unconventional environment and encounter defeat and victory along the way. Students enrolled in Focused Inquiry classes are granted the special opportunity to learn about material that genuinely impacts the world they are preparing to enter.
---
---
Related Articles