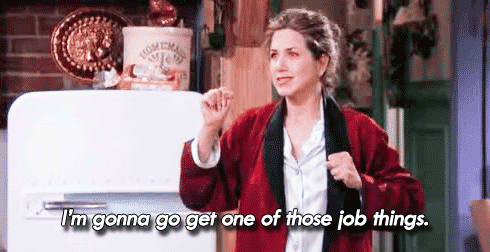 Are you a VCU student who is tight on money? Are you looking for extra pocket cash to spend on a night out? Then you might be interested in finding a part-time job. Many students who work part-time at VCU actually work for the university itself, as VCU offers many different positions for all kinds of students. Listed below are just a few of the jobs that you can find on-campus as a student at VCU.
1.Informational Assistant
If you have an extensive knowledge of VCU and its surrounding area or are great with remembering a lot of small details, you might have an interest in being an informational assistant in the Student Commons. Near the doors closest to the Ram Horns, there is an informational desk that students, faculty, and visitors can go to for all kinds of guidance. Students that work as informational assistants help advise people with questions about things like the best places to eat, directional help, or recreational hot-spots. If you apply for this job, make sure you are comfortable working and communicating with many different kinds of people, as socializing with visitors is a part of your job!
2.RAM Camp Leader
In order to welcome first-year students and ease their transition into college, VCU offers a program for a selected group of freshmen. The program is a week-long camp that runs the week before the official fall move-in date and involves leadership seminars, socials, and group activities around Richmond. Students who work as RAMCamp leaders move in even earlier than their campers and prepare for the program through training and team-building activities. This job is very short term- it generally only lasts about a month and is only conducted at the end of the summer. If you are particularly knowledgeable or passionate about VCU, or if you have an interest in helping guide underclassmen in their transition to college, you can contact the Residential Life and Housing Department about applying for next year.
3.Desk Assistant
In each of the on-campus residence halls, there are at least two security personnels at the front desks in the lobby. Most of the employees that do this job are students. It doesn't require a ton of physical labor or skill, but people who apply for this job should make sure that they can stay very focused. Desk assistants must monitor who goes in and out of the building and are essential to keeping the residence halls safe, so it is important that those who apply for this position are diligent and can work well with people.
4.Mailroom Assistant
Also in each of the on-campus residence halls are individual mail rooms. Each residence hall houses and processes mail for hundreds of students, so there is always a large demand for mailroom staff. As a mailroom assistant, you will receive, take inventory of, and sort residents' mail. You will also interact with student residents who come to the mailroom to pick up their packages. Working in the mailroom can get very busy at times, as many students come to pick up their packages at the same time. Because of this, it is important that mailroom employees can work well under pressure and can diffuse situations with frustrated residents easily.
5.Break Point Customer Service Assistant
Many VCU students forget that there is a full game room in the basement of the Student Commons. This game room is called Break Point, and it often hires VCU students. Break Point employees are paid minimum wage ($7.25/hour) to manage general operations in the game room. This includes customer relations, basic game maintenance, enforcing rules of the room, and managing the cash register. Occasionally, Break Point will hold special events or tournaments that customer service assistants help organize and operate. This job is great for people who love games and enjoy being in a relaxed, recreational environment.
6.Resident Assistant
Being a resident assistant (or RA) is probably one of the most classic jobs you can get during college. VCU has a great community of RAs that work well together and support one another. While this is a warm, welcoming environment to work in, it is important to note that RAs are not paid a salary or an hourly wage. Instead, they are offered free housing in whatever on-campus residence hall they are assigned to work in. RAs generally get their own room, or share larger-than-average rooms with only one other person. Being a resident assistant involves mediating disputes between residents on your floor, enforcing rules and regulations, organizing events, and notifying residents of events around campus. This job is great for people who love helping and working with others and can be a very rewarding experience.
There are a variety of jobs offered on-campus at VCU. Because of the diversity in the positions available, it is easy for students of all personalities, majors, and interests to find something that suits them. If you don't see a job that you like on this list, don't be afraid to search around. There are hundreds of opportunities for part-time jobs on or around campus, you just have to do some searching. Happy job hunting!
---
---
Related Articles