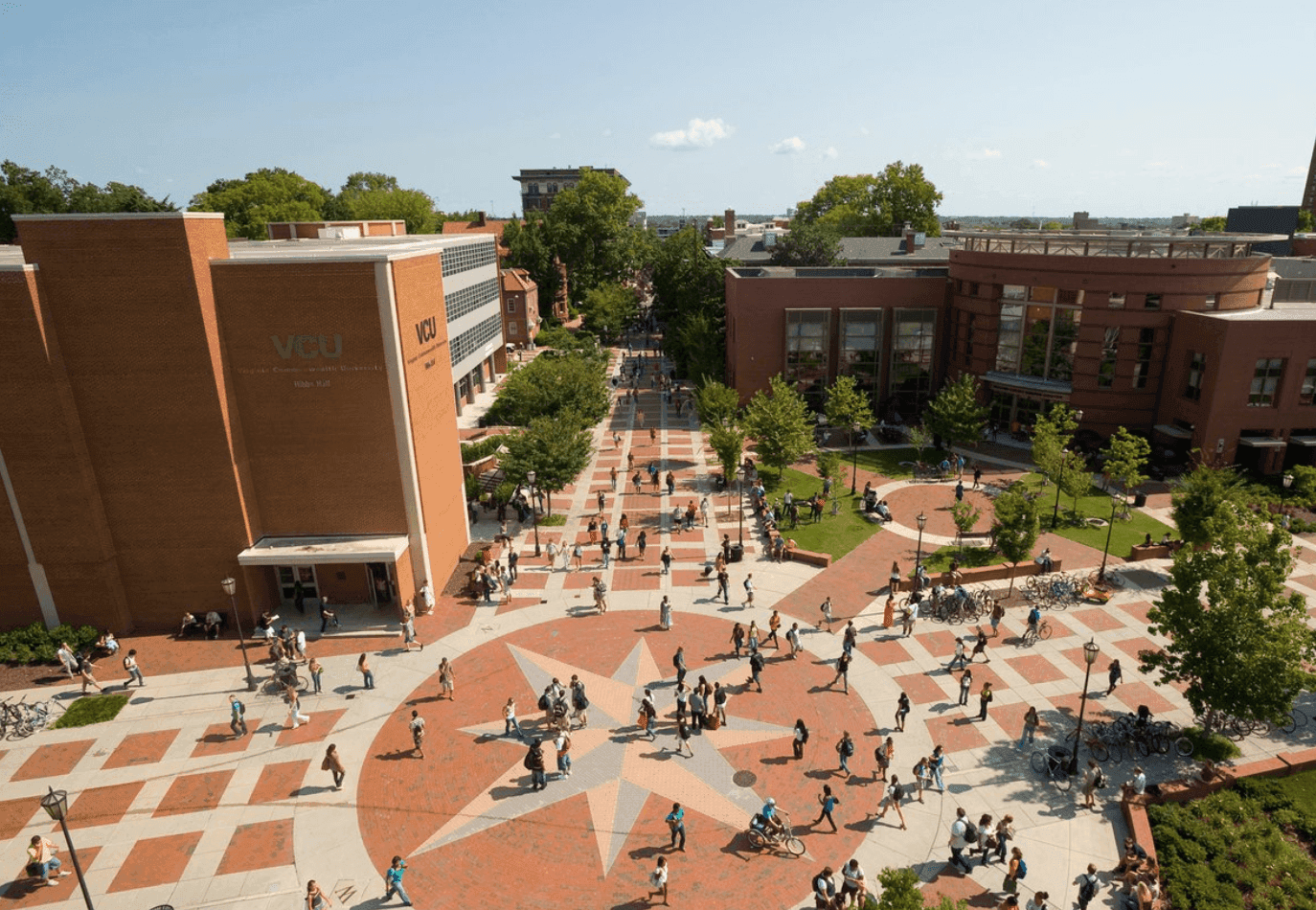 The SOVO Fair is VCU's student organization fair that happens at the beginning of each fall semester. It is held in and outside of the Student Commons (typically during Welcome Week) and almost all of the student organizations at the university are in attendance. Below are four reasons why you should attend the SOVO Fair at VCU.
1.Variety (all at once!)
VCU offers over 500 student organizations, and that number is growing each year. It is almost impossible to know every single club there is at VCU, so the SOVO Fair is a great way for students to become familiar with some of the organizations. Instead of having to do research on specific interests they have, students are able to walk around a fairly small area with their friends and see what peaks their interest. The best thing about the amount of variety is that there are some clubs that you could have never imagined existing, but that are really cool and you might consider joining!
2.Organization
Because this is such a large event that welcomes all students (not just first-years!), there is a great need for attention to detail and planning. Luckily, the Student Commons, who sponsors the fair, does a very good job of organizing the event. Many of the clubs are organized by category. In one section of the Commons you may find the science clubs, and outside you may find the Greek life organizations. The set up is different every year depending on the organizations that register for the event, but it remains fairly sectioned off and easy to navigate.
3.Annual (Not Bi-annual!)
Due to all of the careful planning and organization that goes into the event, it is only held once a year. As previously mentioned, the SOVO Fair is generally held during Welcome Week in the fall semester. This is probably one of the best times of year to throw the event because classes have not started for any of the students and they have much more open time in their schedule than they would if the event was held in the winter semester. Because the fair is only held once a year, it is important that you do plan ahead so you don't accidentally miss it. It is also important to make sure you have enough time in your schedule to give each prospective organization a good chance to convince you to join.
4.Freebies and Games!
Remember that clubs and organizations are trying to woo you- they want and need you to join their club! Many tables will offer small items like free pieces of candy or stickers. Other clubs like some of the multi-cultural organizations will prepare traditional meals to serve and attract people in. While not really a freebie or a game, students every year look forward to the Chinese Folk Dance Group's traditional dragon dance performance, so that's definitely something to look out for! Keep your eyes peeled for anything that other clubs might be hosting- there may not be games at the booth, but the club will likely host events or socials and have that information posted somewhere for you.
Being apart of student organizations is very important to the college experience; not only is it a great way to make friends and get involved in the university, but your involvement looks great on resumes and CVs for the future. The SOVO Fair at VCU really is the best opportunity for students to be exposed to the diverse organizations that the school has to offer. It's easily accessible, it's free, you're sure to learn a lot, and you'll have a great time!
---
---
Related Articles