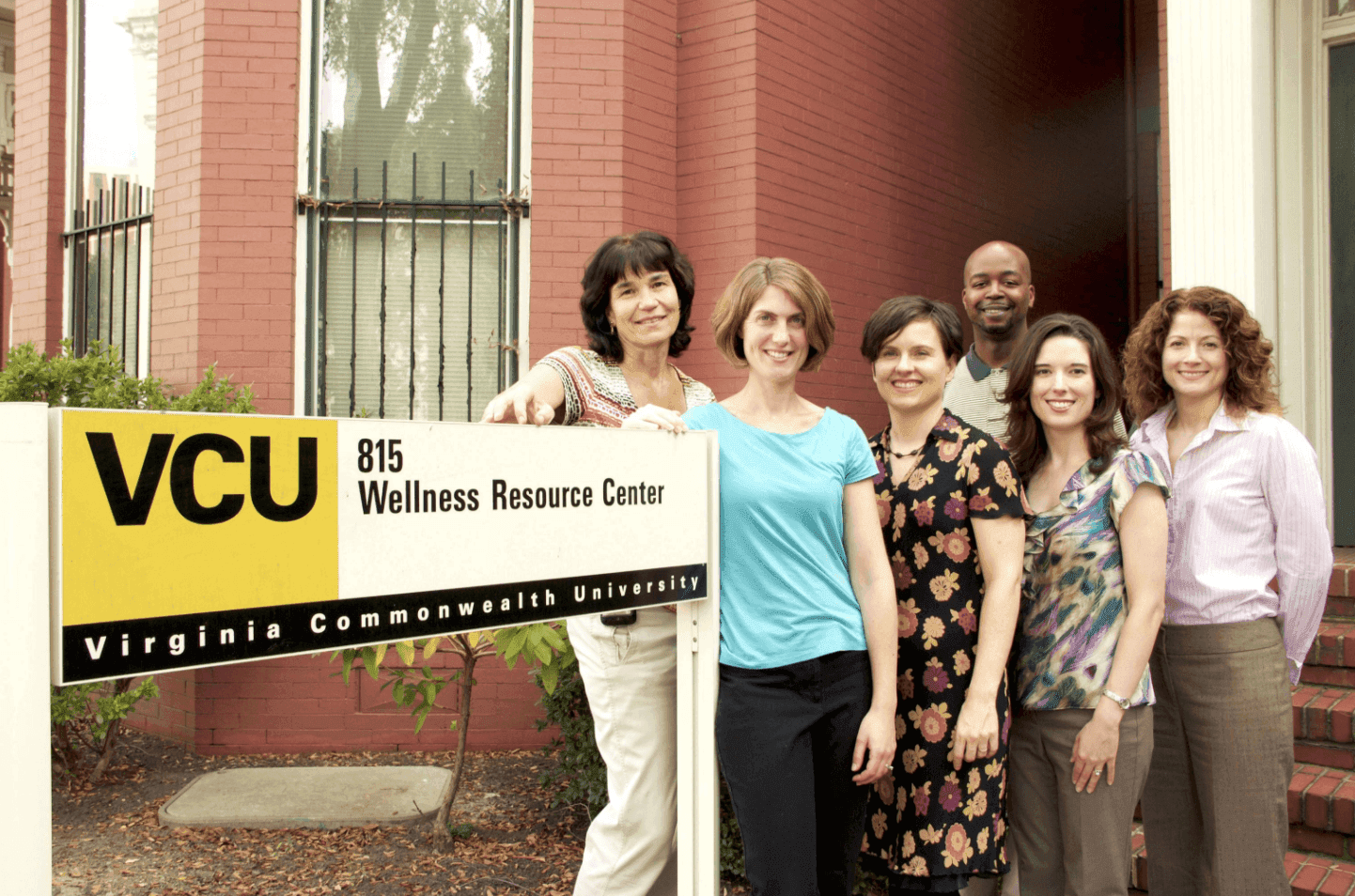 The Wellness Resource Center, commonly known around the VCU campus as "The Well", is a very valuable place for students and faculty. They work under the Division of Student Affairs. The Well's mission is to "[help] students achieve and maintain a healthy lifestyle" and they do this through a number of different features and programs. Listed below are four things you need to know about The Well at VCU.
1.Advocacy Services
Because sexual assault and other extremely-personal crime rates are very high, especially among college campuses, one of the main functions of The Well is to be a place to advocate for victims. Students who are victims of sexual assault, dating/domestic violence, and stalking can all seek the help of the advocates at The Well. They will lend you a nonjudgemental ear and help you decide what your next steps should be. The advocacy services at The Well are very highly recommended amongst students, who mostly rave about their gentleness and subtlety.
2.Rams in Recovery Program
The Well is also widely known for their support of students struggling with drug/alcohol dependency or addiction issues. Their program, Rams for Recovery, is similar to Alcoholics Anonymous or Narcotics Anonymous, but does not feature any religious elements. Students are simply free to gather in the basement of The Well once a week to discuss their successes and their mistakes, and to learn from the stories and experiences of one another. There is also a calendar of more events related to the Rams in Recovery program that details other times and dates that you can meet with fellow students in recovery.
3.The Stall Seat Journal
The Stall Seat Journal is a student-made publication that is posted in almost all of the bathrooms around campus. It is intended for students to read while they do their business in the bathroom, and its main goal is to inform students about various wellness practices. Each edition features a variety of aesthetically-appealing elements such as polls, cartoons, fun facts, and helpful hints. Some recent editions have included safe drinking habits, the best wellness apps for your phone, and STD prevention information. Some would consider the Stall Seat Journal one of the most widely read University publications at VCU.
4.Established Campus Norms
As advocates for wellness and overall student health, The Well has established certain norms for the campus that are widely accepted. For example, students know to take care of one another. A recent Stall Seat Journal poll revealed that 96% of VCU students that drink socially look after their friends in situations where alcohol is involved. In addition, The Well is an official "safe zone" for students, meaning that students of all races, sexualities, gender identities, economic statuses, physical abilities, and cognitive capabilities are welcome and included. The Well often speaks to first-year students at their New Student Orientation to set the tone for the atmosphere and community of VCU.
While many people know The Well by name, they don't really know what the office does or what vast resources they can offer you. It is not considered long-term help, so if you are looking for support that is more ongoing you might want to check somewhere else. However, the staff and student volunteers at The Well are very knowledgeable and approachable and would be more than willing to help you in the best ways that they can. It is important for students at VCU to remember that The Well is a resource offered to them because their services could be very valuable to them or someone they care about one day.
---
---
Related Articles