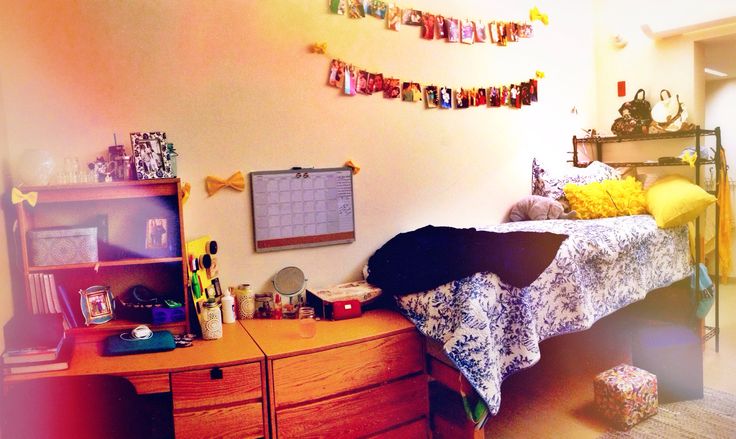 Living on campus, away from your guardian, can be an exciting thing, but it comes with many decisions. Finding which place live on campus can be hard, especially at VCU with so many choices! To help narrow your options down, think about what type of room you'd like, and if you are comfortable with sharing. Also, keep in mind that the more space and privacy you have, the more your dorm will cost.
1.Gladding Residence Center
Gladding Residence center has 4-person semi suites. The suites include one full bathroom and each bedroom has two sinks. This residence hall would be ideal for someone who doesn't mind sharing a room with another person. Bonus points to this hall for being newly renovated!
2.Rhoads and Johnson Hall
Rhoads and Johnson are VCU's two traditional style halls with single rooms being shared by two people and communal hall bathrooms. If you are open to sharing close quarters with a roommate, then you may want to consider Johnson or Rhoads. Although your privacy level will be next to none, these are the cheapest dorms to live in and they are right on the main Monroe Park Campus.
3.Brandt Hall
Brandt Hall, although connect to Rhoads Hall, differs from the traditional style slightly with its suites. Each suite has either four or eight bedrooms, each one shared by two people. Only two bedrooms (four people) share a bathroom. If you are the type of person who doesn't mind sharing your living space, but wants a private place to do your bathroom business, Brandt could be the best spot for you.
4.The Honor's College
The Honor's College is a residence hall that is only for first year honors program students. If you are one of the few in the Honor's College, then you will get your own bedroom and bathroom. If you have the opportunity to stay in these dorms, take it!
5.Cary and Belvidere
Cary and Belvidere have apartment style suites. Each suite has 2 or 4 bedrooms, a full size kitchen, a living room, and one/two bathrooms (depending on if there are two or four rooms). This residence hall is ideal for those who need their own space. Although the extra privacy is ideal, it is more expensive and more of a walk to the main campus than other halls like Johnson and Rhoads.
The decision between which VCU residence hall to live in your first year is tough. Balancing the price and your personal needs are necessary in finding which place suits you best. Take your time, weigh your options, and whatever you choose will work out alright!
---
---
Related Articles