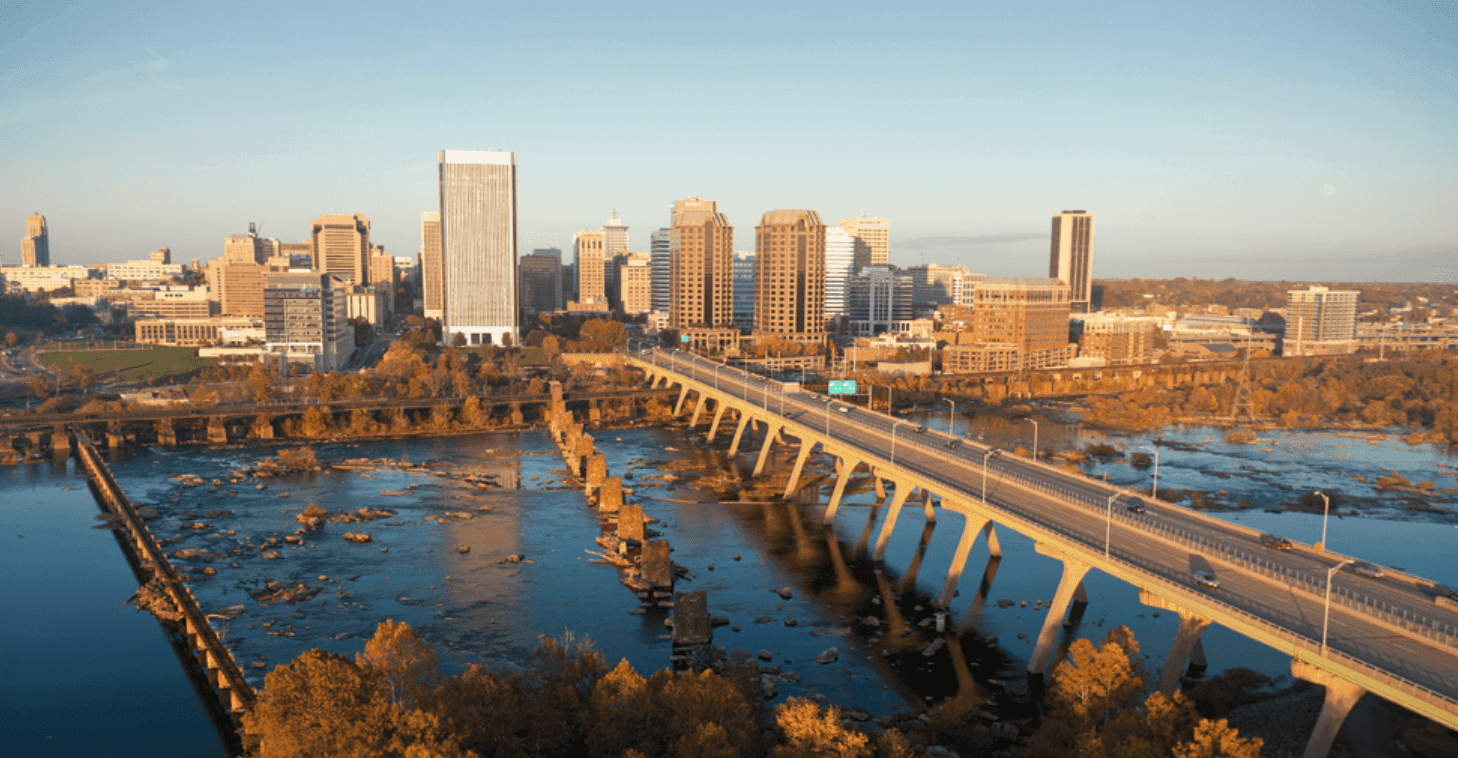 If you're an undergraduate student at VCU, chances are you don't have a car – and that's okay!  There are so many ways to get around and off campus that driving is an option, not a necessity.  Here are six ways to get around VCU and downtown Richmond without a car.
1. VCU RamSafe
VCU RamSafe is a service offered by VCU, at no additional cost to students. The VCU RamSafe is a shuttle service that can take students around the Monroe Park campus in the evening and night hours. For students who work evening shifts or are pulling late nights in Cabell Library, RamSafe is a great way to get around and stay safe on campus. To use it, simply download the VCU RamSafe app on your phone and select a location, or call the VCU RamSafe number to ask for a pick up at your location.
2. VCU Campus Connector
This is another service offered directly by VCU at no additional cost to students.  The VCU Campus Connector has stops all around Monroe Park Campus and downtown Richmond, and finally connecting students to VCU's MCV campus. Whether you have classes down at Sanger Hall, are craving lunch at Shockoe Bottom, or are attending an event downtown, the VCU Campus Connector can take you there. Simply walk down to the bus stop at Cabell Library to get onboard.
3. VCU Bike Rentals
If your destination is the Fan, Carytown, or Jackson Ward, biking might be your best option to get there efficiently.  Don't have a bike? No problem!  VCU does bike rentals free of charge to any student.  The bike comes with a lock and a helmet rental, and you can keep these items for up to 72 hours at a time. VCU's bike rentals are the perfect way to enjoy the scenic routes on a day ride to Belle Isle or Carytown and cost-effective as well.  Just make sure to rent early if you're planning a trip, as bike rentals can go fast!
4. VCU Carpool Group
What if your destination is a lot further than the surrounding neighborhoods?  If you want a trip to Short Pump or a weekend away at Charlottesville, look no further than the VCU RideShare Facebook group.  VCU Rideshare is a group of VCU students that are willing to form carpool groups and rideshare to different destinations.  The group is especially popular during three-day weekends and breaks for students who want to go home.
5. The GRTC Bus
The GRTC Bus is Richmond's public transportation bus that services from Broad St. near VCU and will take riders virtually anywhere in the city.  There are even discounted fares for VCU students, which can be inquired about on the GRTC website or at VCU's Transportation Office.  If your location is too far to walk or bike to, the GRTC can be a great option. Make sure you bring something to do, as even rides downtown can take an hour or more.
6. Rideshare Apps
This option is a little more expensive, but it can sometimes be the most efficient way to get somewhere, especially if you're sharing with friends.  Rideshare apps like Uber or Lyft are an option if your destination is far and you are traveling alone. They're easy to use and also can be cost-effective if you split your ride with a few friends.
For more information about transportation methods, visit the VCU Transportation Office for advice on planning trips and getting around Richmond.  With a little planning and a knowledge of the transportation services at your disposal, you can get almost anywhere as a VCU student!
---
---
Related Articles