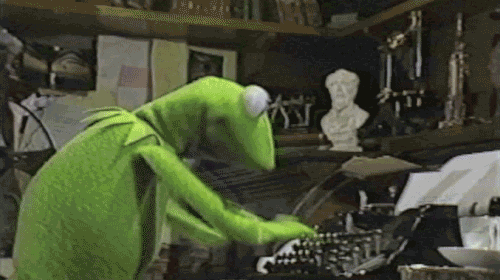 One of the most valuable tools that VCU offers to its students is the VCU Writing Center. There are two locations, one on each campus. The Monroe Park location is on the fourth floor of the Academic Learning Commons (known commonly to students as MCALC). The MCV Campus location is on the first floor of the Tompkins-McCaw Library. Their mission is to help VCU students to become the strongest writers that they can be. Listed below are five reasons to visit the VCU Writing Center.
1. Brainstorming
Whether you're writing an essay, a proposal, a poem, a narrative, or anything else, sometimes it can be hard to come up with topic ideas. However, the Writing Center can help you with this crucial first step to your writing. They are good at weeding out good, useful ideas from the ideas that might not be as easy to develop. However, they are especially known around the campus for coming up with creative, unique topics to write about from basic snippets of everyday conversation.
2. Development
Since a young age, you have been taught that there are several different stages in the process of writing. Most often, students come in to the writing center with a finished essay and expect someone to read over it. While this can be the case, you also have the option to begin your essay with the Writing Center. They can help you in the beginning stages of your first draft and then through multiple stages of revision. The mentors at the Writing Center don't have to necessarily be for quick questions; they are there to assist you with the entire process if that is the kind of aid you need.
3. Feedback
One of the Writing Center's mantras is that "your professor shouldn't be the first person to read your paper." That is why they offer student consultants that read your paper and give you comments on it regarding its structure, theme continuity, and organization. They might ask you bigger-picture questions to direct or further develop your thought process. Receiving feedback at the Writing Center is worthwhile regardless of your skill level in writing.
4. English Language Resources
VCU has a very diverse population that includes thousands of international students from a variety of countries. Some of the international students that attend VCU do not speak English as a first language or struggle with English grammatical practices. In order to cater to this need from international students, the Writing Center offers English Language Resource (ELR) Consultations by appointment. Students utilizing this service will attend regular appointments with a designated mentor in order to improve their English writing skills and overall language skills.
5. Workshops
The VCU Writing Center also offers occasional workshops that are led by its consultants and administrators. The workshops can be structural or grammatical in nature, or they can be more organic and based on creativity. They tend to be fairly short; usually around 50 minutes. The Writing Center hosts these workshops for both undergraduate and graduate level students. If you are interested in hosting a writing workshop for your club or organization, you can visit the VCU Writing Center's website for contact information.
The VCU Writing Center offers all of these valuable resources to students as a part of their tuition. As a result, students can make an appointment any time for an in-person or online consultation. It is important that VCU students remember the help that the Writing Center offers, especially when they are looking to become better writers.
---
---
Related Articles