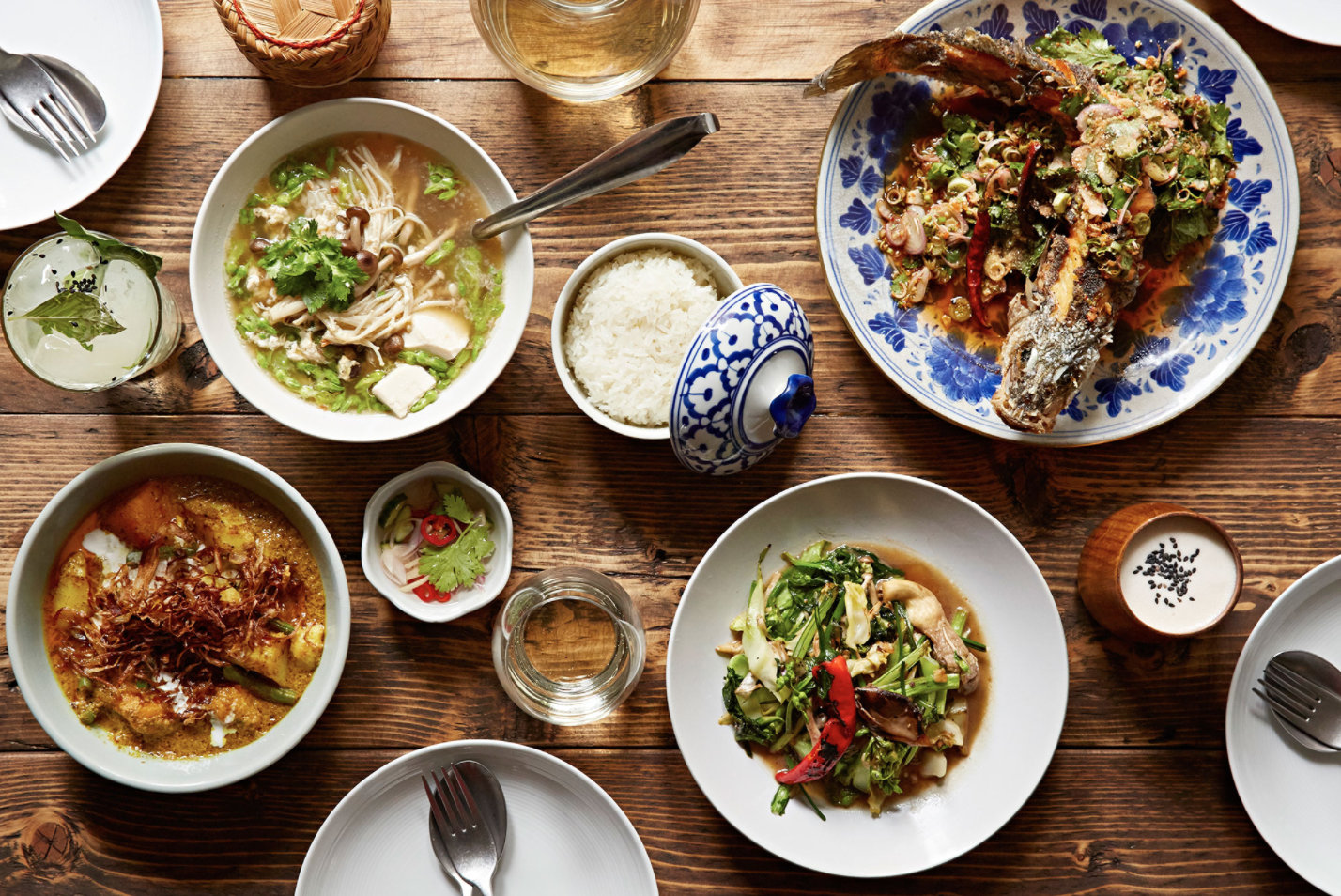 Richmond is often known to be a foodie scene – with unique and vibrant coffee shops, delicious Southern food, and a diverse cultural scene.  One great cultural cuisine to explore near VCU is Asian cuisine.  With a variety of local restaurants serving food from Korea to India, Richmond's Asian cuisine is not one to be missed.
1. BonChon
BonChon, located on Laurel St., is an international South Korean restaurant that is known especially for its quick-serve Korean-style fried chicken.  The perfect spot to hang out with friends after a game night, Bon Chon's delicious chicken is definitely worth at least one try. The restaurant's unique South Korean bar atmosphere is another reason for its popularity.
2. Thai Top Ten
Thai Top Ten is located in the heart of Monroe Park Campus, right across from Walmart.  It's a sit-down Thai restaurant that boasts authentic cuisine made by chefs who were born and raised in Thailand. The warm yellow lighting and friendly staff will make you feel right at home, and their wide selection of Thai food, from Red Curry to Pad Thai, will satisfy your taste buds. Be careful of the spice levels though – one taste of their "Thai Hot" dishes have been known to make even the most daring people cry.
3. T T Lounge
More of a cafe than a restaurant, T T Lounge is a great place for the bubble tea enthusiast. Bubble tea is an Asian drink that mixes milk and tea with tapioca pearls.  T T Lounge boasts a large range of bubble tea, slush, and coffee flavors, including Rose Milk Tea and Taro. The atmosphere of the cafe is laid back, with several couches to hang out with friends and games to play. Located on Cary St., a short walk from the gym, T T Lounge is a great place to enjoy some refreshing bubble tea.
4. Carytown Sushi
Carytown Sushi is the perfect sushi spot for a light, tasty meal. Carytown Sushi is a bar style restaurant that serves traditional Japanese drinks and dishes.  It's a short walk from VCU, located in the shopping center of Carytown, and it's a nice place to stop after a day perusing the local businesses close by.  Don't hesitate to stop by if you're in the area.
5. Hibachi Box
Hibachi Box is a restaurant that is famous for its unique Japanese style of cooking known as Teppanyaki.  Teppanyaki is a style of cooking where an iron griddle is used to cook food.  At Hibachi Box, customers can get a box of delicious fried meat with an entree and two dips to enjoy.  It's a great hot meal to eat on a rainy day or whenever you're craving Japanese food! Hibachi Box is located on Harrison St., across from Christians Pizza.
Hopefully, these restaurants will satisfy your cravings for Asian food. If not, there are many more amazing restaurants, cafes, and food carts that can serve your cuisines from all across the continent. When it comes to Asian food at VCU, you don't have to settle for Panda Express.
---
---
Related Articles