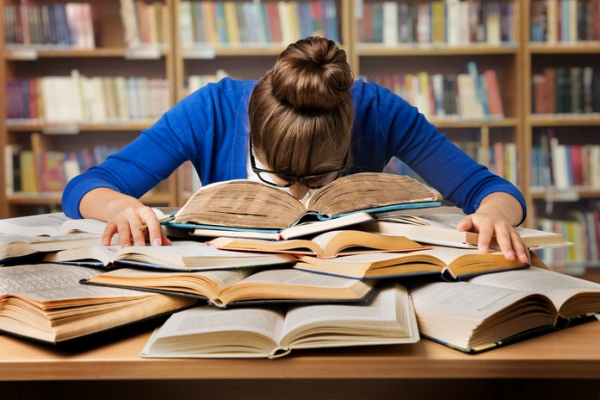 VCU is known for its diversity in students and faculty, but a little secret is that it is also recognized as one of the most diverse places to study. Whether you like it quiet or loud, VCU has the right places for you.  Finding the perfect fit for a study space is quite hard, but once you see it, you will never go to study anywhere else.
Quiet places to study
1. Third and Fourth floor of the library
This is the most obvious and probably the most famous place for the quiet, loving students. All the different little nooks all over the floors it makes it so easy to just get entranced into your work.  It helps most students concentrate and actually get the job done versus when they are trying to study in their room.  You get free wifi and have an endless amount of outlets so you could spend all evening up there.
2. Snead Hall
This is a building that does at times contain a lot of the hustle and bustle, but it is far enough from all of the students that when it gets quiet, IT GETS QUIET. Another perk is the great Blecker St swipe exchange is available here. Snead is the VCU business building, so it does get a little loud at times, but if you find the right time to go and study it can be one of the most deserted buildings on campus.
3. Community room of your dorm building
Your resident hall community room can get quite loud, but when empty it can be utilized as a perfect little study nook. This is close to home, but also you are able to get out of your room and get some alone time.  The best time to go is in the middle of the night when most are asleep so you can get your peace and quiet.
Loud places to study
1. Starbucks on campus
One of the busiest places to eat and work on campus is the Starbucks in the James Branch Cabell library.  You can get a snack while also grinding out your homework here. There are always people passing through just to get a drink or to sit and talk. Never a dull moment at this Starbucks, it's the perfect place for those students who need chaos around them to stay focused.
2. The Commons
With seven different places to grab a quick meal, the commons at VCU is never a quiet place. For those students that want to have a full meal or just grab a little something at the POD to bite on while they work the commons is for you. The Underground in the commons is a little nook that are carpeted steps that you can study with friends or even alone.
3. Market 810
Market 810 is the most popular swipe place on campus, known to most as "Shafer," VCU's dining hall. This place is crawling with people and food 24/7, never a quiet spot in Shafer.  You are able to swipe into the facility get one meal, study, then have another. TWO MEALS FOR THE PRICE OF ONE. You could easily spend your whole day in Shafer feeding your mind and your stomach.
Whether you need a loud, busy place to get on your study grind, or a quiet, quaint place, VCU has all the options.  You have to commit finding the right place that works for you and your study habits, but once you see the proper place, you will never want to study anywhere else.
---
---
Related Articles