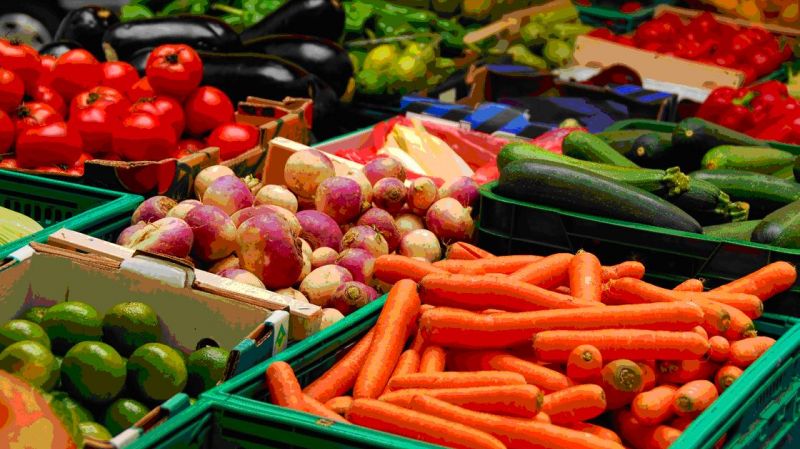 As a college student, most of your time is taken up by class, homework or naps. We often forget to relax and take in our surroundings, which helps keep stress levels in check. As a Virginia Tech student, one of my favorite ways to disconnect from day to day chaos is to head down to the Blacksburg Farmer's Market.
Blacksburg Farmer's Market is open every Wednesday from noon to 6 pm and every Saturday from 8 am to 2 pm. From November to December, hours will remain the same except it will open starting at 9 am on Saturdays. From January to March, hours are Saturdays only, 10 am to 2 pm.
The market is located right across from 7/11, on the corner of Roanoke Street and Draper Road. Both times I have visited, there was live music!All stands take cash or card, so no need to stop at an ATM. There are many different vendors, the majority of which come on Saturdays. Keep reading to discover my favorite vendors that I am sure will become yours too!
1. Big Lick Ice Cream
Homemade fruit pops, unique flavors and ice cream sandwiches you'll start daydreaming about; this mom and pop stand is my favorite part of the market. My recommendation: the wild berry peach pop. It comes with a whole real peach slice, as seen in my picture below.
2. Blacksburg Bagels
For my New Jersey Hokies missing those Jersey Boy bagels, I have found a solution. They also serve different gluten free options! Stop by this stand for your bagel cravings and a glorious start to your Saturday.
3. Under the Green Umbrella
This stand always attracts a crowd. From their delicious homemade lemonades to their fresh baked treats, you're missing out if you don't take something home from this stand.
 .           
4. Glade Road Growing
While there are multiple produce stands, this one is my personal favorite. The fruits and veggies are always in good shape and the prices are great. 10/10 recommend stopping by and filling your fridge with some color!
5. Kombucha
Last but not least, this stand had a huge line when I visited. They sell Kombucha, a new drink that is all the rage in the health world. It is a probiotic drink that aids in digestion and fighting harmful bacterias. The girl who was running the stand was very sweet and informative so be sure to drop by and try out this new delicious drink!
Hopefully by now I've convinced you to take the short walk from campus to this delicious, fresh array of yummy goods!
---
---
Related Articles