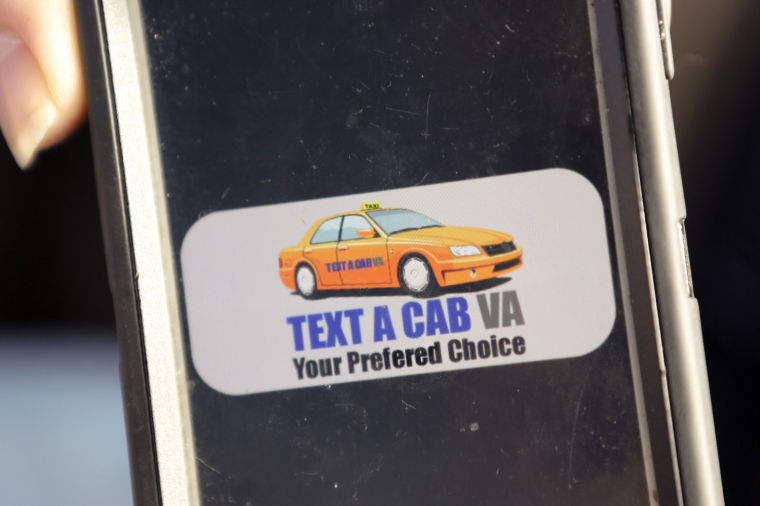 I've used Uber probably close to 100 times over the past few years but I haven't used it once since I've been at Virginia Tech. One of the first weekends I was here, I had to fly home for a funeral. I needed to be picked up at 4 am to make it on time. So naturally, I tried to schedule an Uber, but got a notification saying there was a chance no drivers would be available that early. Panic started to set in, I couldn't risk missing this flight. So I googled a taxi company and called the first one that popped up, Blacksburg Taxi. I am so glad I did.
The owner of the company, Dave Hendricks, picked up my call and reassured me he would be there at 4 am, and he was right on time. He was professional and amicable, making the ride fun and painless. He then told me to call him directly since I would be coming back on game day, a day when it is near impossible to get an Uber. Sure enough, Dave was waiting for me when I landed and I got to know him and his company a little better on the way back. Read on to learn the 3 reasons why Uber is now an irrelevant app for me.
1. Dedication to Safety
I have personally been kicked out of an Uber before and charged $100. One of the worst feelings is waking up as a broke college student to a notification on your phone with a surprise fee. Uber is allowed to charge up to $150 for clients getting sick in their car. They're also allowed to kick you out of their vehicle. This option can end up leaving incapacitated students on the side of the road, when they're not functional enough to find another way home. Meanwhile, Blacksburg Taxi's main priority is their client's safety, not their cars. They don't charge students for getting sick, they instead pull over and then make sure they got home okay.
2. Above and Beyond Customer Service
Dave told me two stories that truly impressed and stuck with me. One time a customer called needing a ride but when he picked her up, she was alone and so incoherent she couldn't say her address. Not knowing what else to do, Dave took her to his home and let her sleep on his couch. He had his wife sleep next to her on the floor so when she woke up she wouldn't be frightened. Another time, a loyal client of his called for a ride, but when he arrived at the destination, she wasn't outside or answering her phone. So instead of cancelling the ride and charging $5 like an Uber would, Dave knocked on the front door of the frat house. When he asked a frat guy if he knew the whereabouts of the girl, the guy answered "Oh yeah she's staying here tonight". Dave pushed by and went upstairs, carried the passed out girl downstairs from the bedroom and got her home to her friends. Now I don't know about you, but after hearing those two stories, not only did I respect Dave and his company, but I realized how many dangerous situations one can find themselves in as a college student. I realized that I wanted a reliable driver that I knew to come pick me up, someone I could count on to prioritize my well-being.
3. Cheaper Fares
Most of the times college students take Uber is when going out on the weekends, which is when Uber is busiest. During these times Uber surge charges, making fares multiple times higher than their normal rates. Rides can cost up to $15-$25 when they would normally be around $5-$10. Blacksburg Taxi charges $8 or less for a ride around or near campus. They don't surge charge when demand is higher because they want their customers to be familiar with a consistent price.
Hopefully after reading this article, you are enticed to try out Blacksburg Taxi this weekend. If you do, I can promise you will experience a cheaper fare, superior customer service and a consistent feeling of safety. So instead of opening your Uber app this weekend, call 540-239-9724
---
---
Related Articles