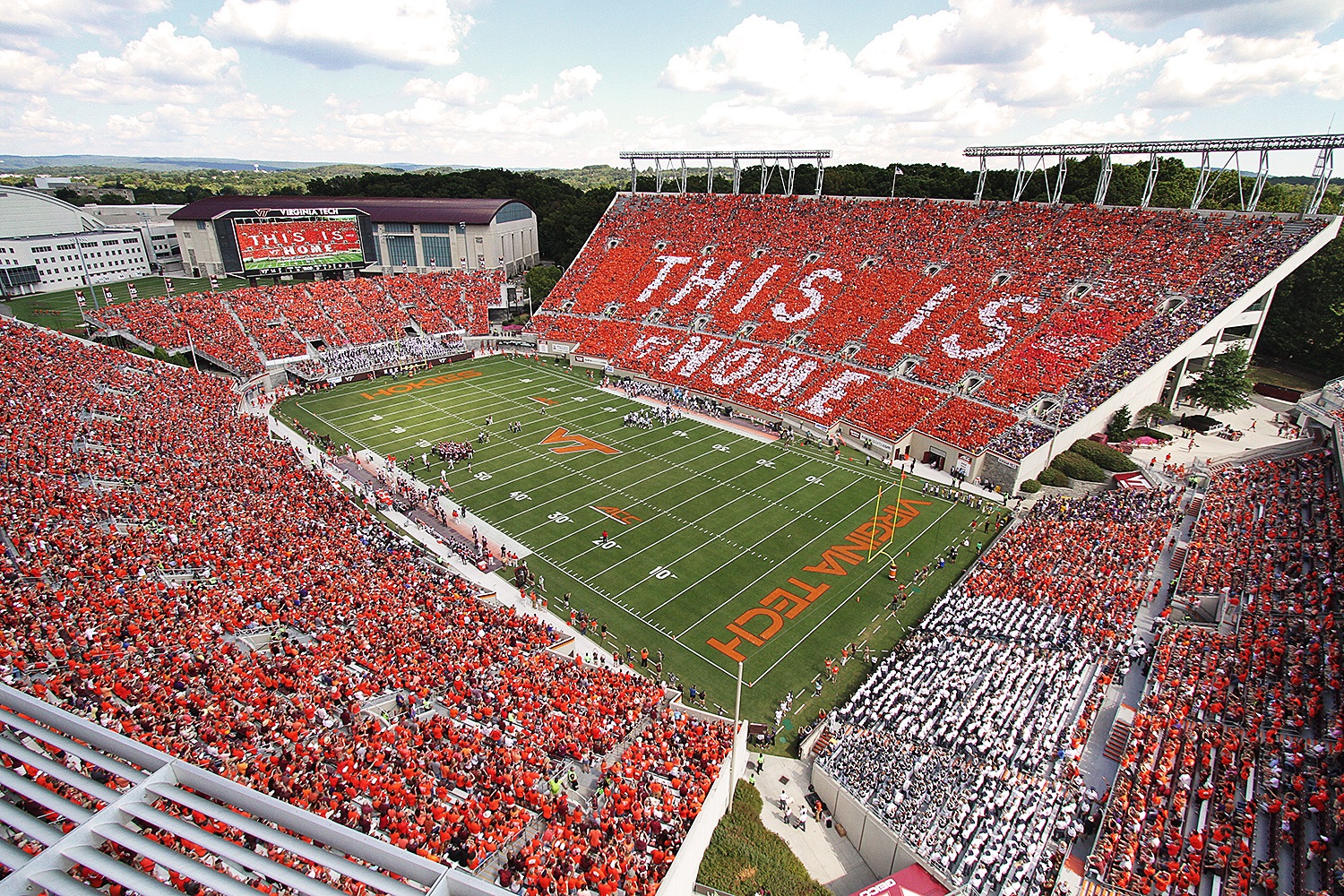 It is that time of the year, as universities and colleges finish up their admission decisions and mailing out those acceptance letters, it is time for you to make an important decision. "Where am I going to school at for the next four years of my life"? This won't be an easy decision as there are multiple schools that you could choose from. Here are 5 reasons one should choose to go to Virginia Tech and will make your decision much easier!
Food
Virginia Tech offers amazing dining services, which were ranked No. 1 three years in a row. No matter what mood you are in, you can find something to eat. Whether you want some fresh sushi, crepes, Chick-fil-a, orange chicken, a homestyle meal or an all-you-can-eat buffet, you can get it somewhere on campus and it will be great.
Ut prosim
The university's motto is Ut Prosim (That I May Serve) and service is a huge part of life at Virginia Tech. That love of giving has created a kind and welcoming community of people. From philanthropies to fundraisers, there is always a group on the Drillfield raising money for a cause or a percentage night going on at Chipotle. It feels great to go to a school where people really care about their community and the world they live in. Participating in these is amazing and really makes you feel like a true Hokie.
Hokie spirit
The love for service and learning Virginia Tech translates into something referred to as Hokie Spirit. It is not something you can easily define or explain, but more something you feel. It is the immense pride and gratitude students feel because they attend Virginia Tech. It is yelling the chants at football games and jumping to Enter Sandman. This school is so loved by everyone affiliated with it, and it shows in the spirit of everyone on campus.
The campus
Virginia Tech is absolutely stunning. The main feature is the drillfield, which is situated between the residential and academic side of campus. It's an excellent spot to people-watch or simply play a game of frisbee between classes. The campus is in the mountains, and every building on campus is made out of stone (Hokie Stone) and gives the campus a sleek, unified look.
The student body
Unlike most state schools, VT has a student population comprised of people from all different parts of the country and even the world. These people are undoubtedly some of the kindest people. This offers so much diversity and Virginia Tech thrives on being recognized as a school with a diverse student body.
So here a few reasons among many more on why one should choose to come to Virginia Tech. It is truly an amazing school and has so much to offer to everyone that goes there and simply to community surrounding Virginia Tech. Deciding to come here will not be something you will regret!
---
---
Related Articles