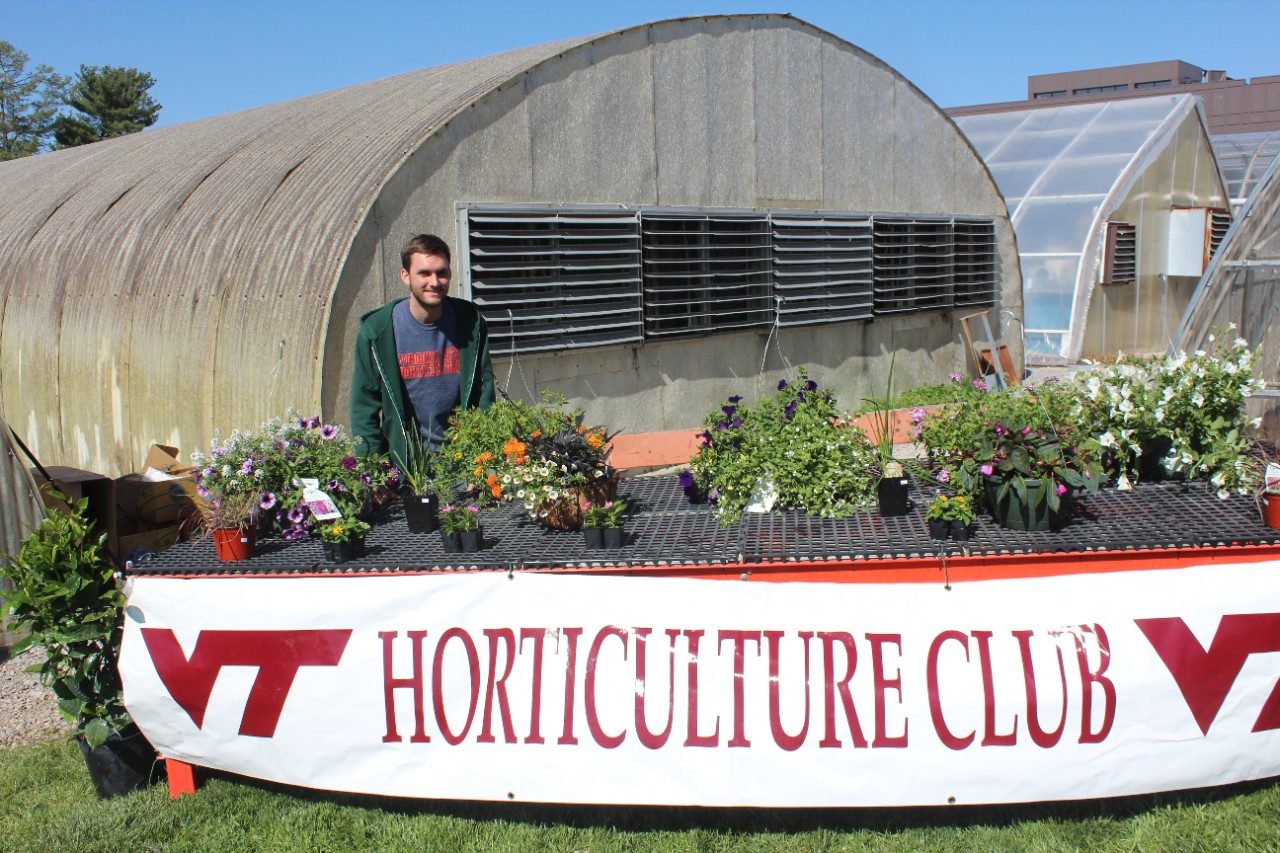 To make the best of your undergraduate experience it is imperative that you step outside of your comfort zone and branch out to clubs/organizations. Virginia Tech has such a wide variety of clubs/organizations to choose from. Whether you're looking for Greek life or robot wars, there's a club for you. In fact, more than 700 student clubs and organizations are active on campus. Here is a list of super fun clubs/organizations at Virginia Tech:
Food Science Club
The Food Science Club at Virginia Tech is a non-profit student organization dedicated to promoting food science and technology through education and service.
Soccer Supporters Section
If you're interested in being a part of Virginia Tech's first official soccer supporters group then this group is perfect for you! Their main goal is to go to games and support the soccer team for 90 minutes. They'll chant and be rowdy for the entire game to help push our team to victory.
Food Justice
Their student organization focuses on plant-based diet, food education, animal advocacy, responsible consumer behavior, and food and environmental justice. The goal of this organization is to improve the availability of healthy and sustainable food choices in the New River Valley and to enable and encourage the Virginia Tech community to make responsible food choices that are better for the planet and human health.
Bonding with Animals through Recreation on Campus (BARC)
BARC is a student-run club at Virginia Tech that works in partnership with the veterinary staff at the Virginia-Maryland Regional College of Veterinary Medicine. Members of BARC may be any Virginia Tech student interested in working with the teaching dogs at the vet school. Members walk, play with, socialize, and assist in training the dogs in order to make them more adoptable and to give them a richer, happier life.
Gaming Project
The Gaming Project at Virginia Tech involves various aspects of design and development of computer and video games.  The club is for anyone with general interest in game design, and members can learn about programming and computer art in the creation of a game.
Laser Tag Club
The Laser Tag Club at Virginia Tech (LCaT) is devoted to playing laser tag. Playing is free though if you play regularly, occasional AA Energizer battery donations are appreciated. Guests are always welcome and the LCaT will provide all equipment. They play in a wooded area adjacent to the main parking lot at Pandapas pond and occasionally make field trips to other locations (usually within 1 or 2 hours of Blacksburg).
PokeTech
Poketech is an RSO and registered Pokémon League, gathering players in the New River Valley for competitive and casual play of the Pokémon video and card games, as well as other Pokémon-related activities. All are welcome to our events, competitions, and discussions they have every week.
2Loud
2Loud at Virginia Tech is a car audio team that researches, designs, builds, tests, and tunes a SPL (sound pressure level) drag car. The objective of our organization is to create a car audio system that will compete for largest output of sound in a public competition.
Chocolate Milk Monday Club
Short and simple of this club is that it is a group of students who all share a love of drinking chocolate milk. This club meets weekly every Monday to share a glass of chocolate milk together.
Snow Club
The Snow Club at VT is the best club on campus. They are passionate about snowboarding/skiing and the culture surrounding it. They do multiple trips to Snowshoe, WV during the spring semester and have an optional "Big Trip" on Winter Break. In addition to their multiple winter trips, they hold other social events in the Blacksburg area throughout the entire school year.
These are just a few clubs to mention that would be totally worth joining at some point in time during your years at Virginia Tech. You will meet so many new people that share the same interest as you and you will forge amazing and unforgettable bonds with these individuals. As stated earlier there are over 700 clubs and organizations to join at Virginia Tech, so don't waste any time and go out there and find a club that's just right for you!
---
---
Related Articles