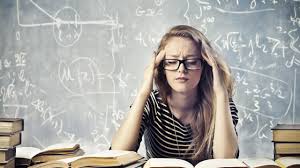 It's that dreadful time of the year when you have to pick your classes for the upcoming semester. It is definitely not something fun to do, why? Because it can be overwhelming as you try to juggle so many things at once. You have to take into account what classes do you need to take for your major, what CLE classes do you need to fulfill, and the times those classes, the professor, and just so much more you need to worry about while picking classes. Here are some that will make registering for classes at Virginia Tech less stressful and more enjoyable.
1. Talk with your adviser
This may seem like a no brainer, but it can really go a long way in your registering for classes process smoother and easier. Your advisers help you decide which classes to take. If you are assigned an adviser, try to meet before registration. Come with a list of questions. If your adviser can't answer everything, contact the professors who teach the classes you want to take.
2. Use college credits and placement exams
If you've earned college credits in high school—for example, through the AP or IB programs—find out if you can use them to fulfill any core requirements before you register. You can also get out of required courses by scoring well on a college placement exam. This will make the process easier because you won't have to sign up for a class you already have credit for.
3. Register early
The earlier you register, the more likely it is that you'll get the classes you want. Also, if a problem comes up along the way, you'll have more time to deal with it. But no matter how early you register, make sure you have a list of back-up classes in case the ones you want are already full.
4. Force adding
Watch for open seats, it happens. Weeks after registration, but before classes even start (or sometimes in the first weeks of classes) a slot opens up in that class you really wanted. YAY! If not, and depending in the type of class, you could try to attain a force add sheet. A force add is a form adding another seat in the class to ensure you have a place. Force add are also used to get the consent of the department if you haven't completed all the pre-requisites. Either way, don't give up on the class you want. Watch it like a fat man watches the corner piece of a birthday cake.
 5. Use RateMyProfessors.com, but do so sparingly
RateMyProfessors.com can be an excellent resource for learning about your professors ahead of time. You can gain a greater expectation of what your professor typically requires from the class you are going to take, how easy or difficult other students perceive him or her to be, and what the professor's personality is like. However, be careful when you use this website, because one student's opinion may completely differ from your own. You could take  one professor's class upon reading his reviews on this site, but wind up hating every minute of his class. Conversely, people have taken professors with negative reviews and actually enjoyed their classes. Take each review with a grain of salt.
6. Talk to older students
Yes, advisers can be extremely helpful, but often you can get some of the best advice from students who are just a few years ahead of you. Students are a fantastic resource because they have undergone the same experiences as you not that long ago, and so they are most likely to understand your situation and have the best ideas as far as classes to take, professors to avoid, minors and certificates to consider and organizations to join. Having a mentor can take away a lot of the stress, and will make you feel less alone when selecting classes and solving the problems that can go along with it.
7. Be honest with yourself and know what you're capable of
If you hate studying and aren't accustomed to a heavy course load, then don't sign up for 18 credit hours right off the bat. Ease yourself into a schedule that works for you, and add on additional classes in future semesters after you've gotten used to a smaller amount. Don't bite off more than you can chew in your first semester, because if things don't go well, you will feel more discouraged in future semesters. Challenge yourself, but don't overdo it.
Registering for classes for upcoming semesters can be tough and stressful, but by no means is it impossible. These tips will definitely prepare you to pick the right classes to make the upcoming semester much easier for you and ensure it will be a GREAT semester. Remember to set yourself up for success, not failure!
---
---
Related Articles