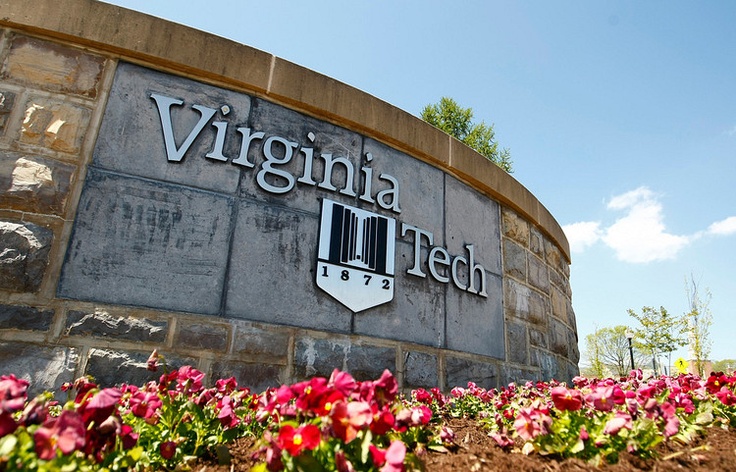 Hello newly accepted Freshmen!!! (Or whomever it may concern) welcome to your new STAGE of life. Y'all are going to be away from your parents, y'all are going to be away from your friends, and y'all are going to be away from familiarity. It's AIGHT. Don't panic. I got you. Here are 10 Tips to Survive Freshman Year at Virginia Tech!
1. BEWARE OF THE TECH CAMPUS LOCATIONS
Tech is an enormous school. Don't worry if you get lost or never make it back home from Math Empo. Use the Interactive map and survive your freshmen year!
(Also, remember that New Classroom Building is also just called Classroom Building… Don't get confused!!)
2. BEWARE OF THE BLACKSBURG WEATHER
Blacksburg Weather can be VERY VERY STRANGE. You will enjoy the beautiful sunshine and awesome weather in the morning until the thunderstorm starts. The story doesn't end here, when you have just cancelled your afternoon or evening plan, beautiful weather comes back as if nothing has ever happened. WOT IN DARKNIGHT IS GOING ON
3. BEWARE OF THE BLACKSBURG PLAGUE
In freshmen year, people tend to get what is called "Blacksburg Plague". Scientists have not figured out what causes the Blacksburg Plague. To tell you the symptom— you cough so much you can't even sleep at night!! Watch out for the Plague folks. Stay Safe.
4. BEWARE OF THE MORNING & AFTERNOON
Yes, weather is a pretty important factor here. Always carry extra jacket in your backpack. You might think the whole day is going to be cold so you wear a "Himalaya" Coat, then you will be sweating like a dog during afternoon. Go T-shirt and wear a jacket if you are cold. And still that may not be the best idea… May the Blacksburg Weather be in your Favor.
5. BEWARE OF THE TERMS
"Going to War" means you are going to play sports or workout, "meet me at pylons" means you want to enjoy the awesome view of VT sky and drillfield, "meet me at drillfield" could be interpreted as "let's eno" or "let's throw Frisbee". There are just so many different terms. Most of them are very much FOOTBALL related. We will discuss that on the Next one.
6. BEWARE OF THE TERMS – Continued
There are some terms you just have to know. "Hokie" has a meaning of not UVA student, spirited human of VT. "Beamer" is a legendary football coach who retired just a year ago. So if you hear somebody talk about him and have no clue, just join in and say, "yeah I miss him but Fuente is Great". "Vick" is a legendary football player who went on to play in NFL.
7. BEWARE OF THE DINING PLAN
Major, Mega, and Platinum Flex are your choices for Dining Plan. It is cheaper for you to get the smallest plan and put money in, once you run out of Flex. I didn't calculate because I'm not an engineer, but I swear it's true.
8. BEWARE OF THE HOKIE P MONEY
Hokie Passport works like a Debit Card. Also you will definitely need that for your laundry. Some of the food places downtown or near the mall, "DP DOUGH" and "Panera Bread", accepts Hokie P as your debit card! Next time you put money in Dining plan, don't forget about Hokie P Money! (That said… Don't lose your Hokie Passport… you will have to pay $20 to make a new one.)
9. BEWARE OF THE INSANE CLASSES
"Architecture Math", "Organic Chem", "CS 1114", "Intro to Discrete"…There are some classes that are just simply too much. Ohhhh also, there are some classes that you just can't get much help, even from the Math Empo tutors, like "Architecture Math". Now… I present to you this website… https://www.koofers.com/virginia-tech-vt/ hopefully your life will be changed.
10. BEWARE OF THE HOKIE GRILL
Hokie Grill is not Owens!! Hokie Grill is the one with D&D and Chick-Fill-A near the Library, Owens is a regular dining hall near the War Memorial Gym. OH OH OH plus, DON'T go to Hokie Grill on Sunday!!
It closes because Chick-Fill-A doesn't open on Sabbath(They say Sunday is for Church)!!
Remember fellow Hokies, There is a lot more to be aware of, but the writer (3rd Person dangg) does not want to spoil anything for you. These experiences are all what you make of. College experience is special and just like they tell you about High school Prom, "It's going to be the best time of your Life" it could be true and it could be very false!
It's all up to you and if you see fellow Hokies struggling…UT PROSIM!!!!!!
---
---
Related Articles