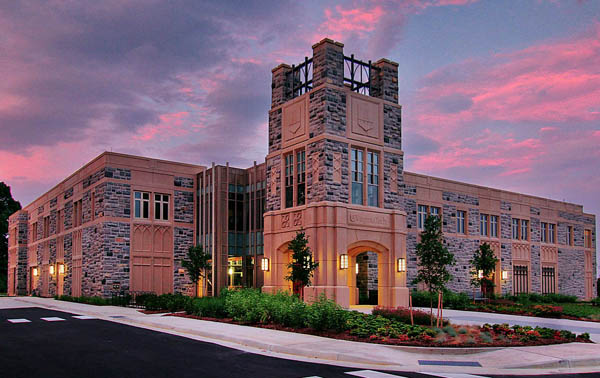 Looking for something fun to do in Blacksburg, VA that won't break the budget? Then keep reading!
1. The Cascades Waterfall
Not to mention is this waterfall absolutely breathtaking, but the hike along the way is super scenic and perfect to stop and take photos.This easy hike is perfect for someone who wants exercise and great views!
2. Mcafee's Knob
Absolutely free and an awesome way to spend a sunset or sunrise! This hike is a tad bit more intense than the Cascades but one hundred percent worth it. You feel like you are on top of the world!
3. The Lyric Theatre
This small, quaint, theatre is the perfect destination to see a movie. With comfortable seats, kind staff, and showings from recent movies to old classic's this theatre has it all for an inexpensive price. Especially if you go on free popcorn Monday's!
4. Hahn Horticulture Garden
This garden is gorgeous, any time of the year! Located on Virginia Tech's campus drop by for a stroll or grab a sandwich from Jersey Mikes and have yourself a picnic with some friends!
5. Alexander Black House
Visit this historic home to learn a little bit more about Blacksburg's past! The old home was restored to a museum and is still being preserved for generations to come!
6. Moss Arts Center
Check out the Moss Arts Center if you are interested in the arts of any kind. From performances to art exhibitions there is always something here to inspire you.
7. Wine & Design
Unleash your inner artist at this studio in a fun and social environment! They provide everything you need to create the painting you just show up, and paint! It is fun for everyone.
8. New River Trail State Park
If you love the outdoors visit this beautiful trail that parallels the New River for 39 miles. Hiking, biking, horseback riding, and boating are just a few of the things you can do!
9. Lane Stadium
Whether you love football or not come experience Hokie Football at Lane Stadium! The whole town of Blacksburg comes together for each and every game. It is for sure a sight to see!
10. Squires Student Center Bowling
If you love bowling and at an affordable price visit the alley's underneath Squires Student Center. With 8 lanes and all the bells and whistles it is a fun way to spend a Friday or Saturday night!
---
---