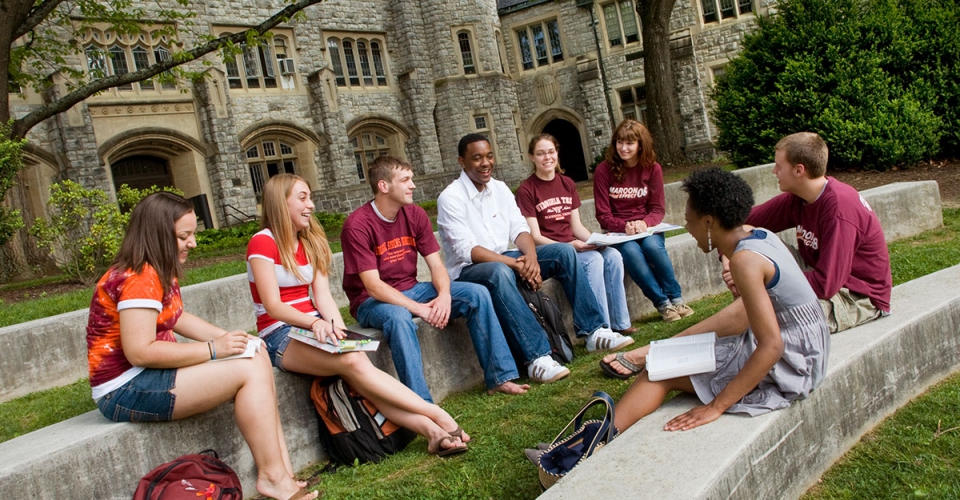 Sometimes you are lucky enough to get a few free electives, choose them wisely! Here are 10 Must Take Classes at Virginia Tech!
This class is taught by the one and only John Boyer, a very well known professor around Tech! If you keep up with the weekly quizzes and do a few film assignments it can be an easy A!
Who wouldn't want to make beautiful flower arrangements and get to bring them home afterwards? This class is not as easy as some will say but if you go to class you will do well!
Even if you do not like reading or Shakespeare, all you need to do is go to class and pay attention. The professor is so helpful and understanding, do not fear Shakespeare!
Now you do not see this on every school's course list! Learn about the brewery business and sign up for this interesting class!
Another class taught by Boyer but sure is a lot of fun and a treat if you're 21 years old! Wine tastings every class.. sounds good to me!
This class is online, and an easy A! If you enjoy music consider this class for one of your electives
Go to class, take notes and it will be a breeze, you do not have to like theatre! Not to mention the plays are interesting!
Who wouldn't like a class where you express yourself and don't have to write long, boring research papers. This class is a must if you like to write things more personal and exciting!
Absolutely an easy A! Learn about how to stay healthy and well, this is a must, especially in college!
Explore the diversity of human sexuality and get an A while doing it. Take this class if you need to satisfy some requirements and need an A!
---
---
Related Articles