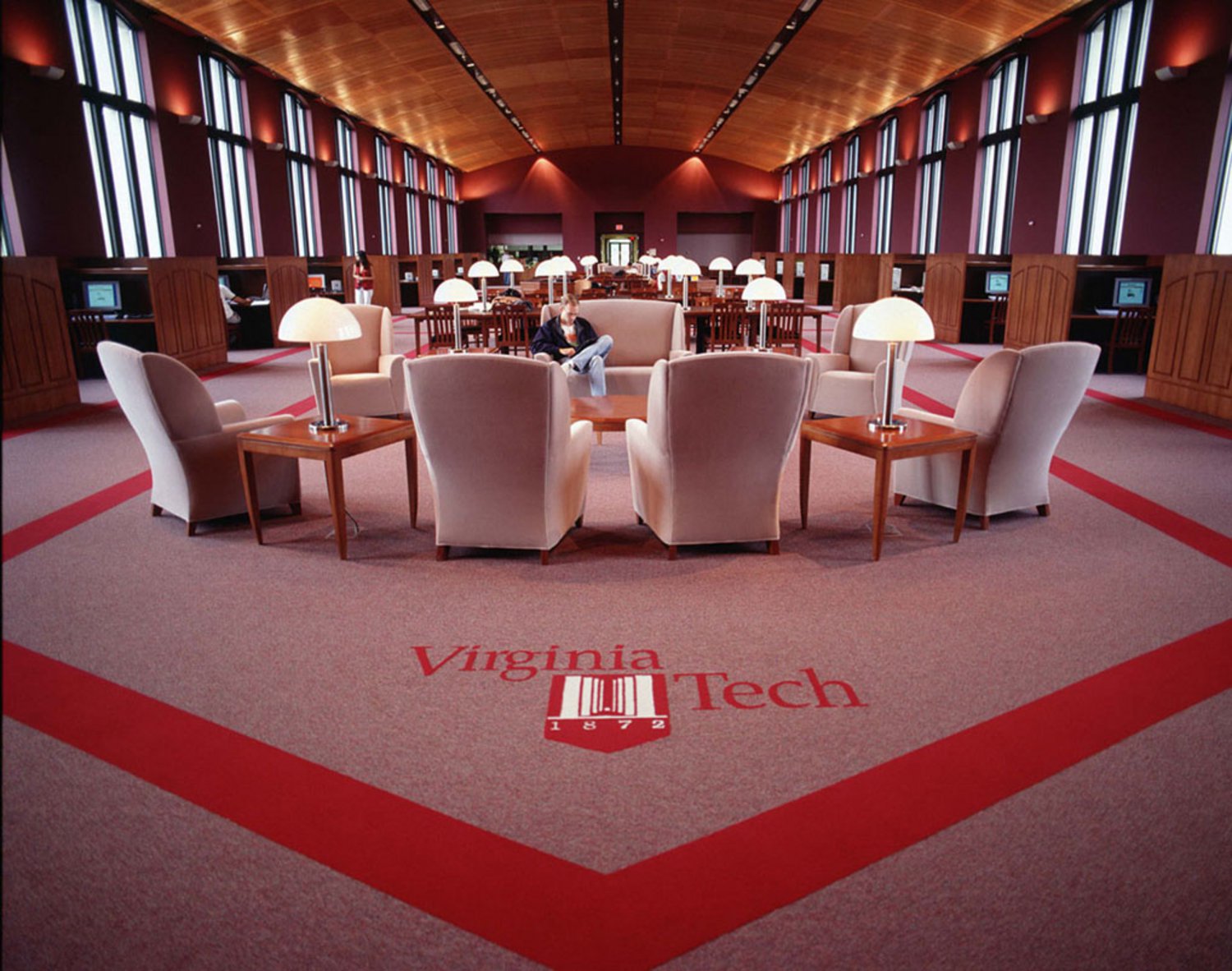 Avoid wandering aimlessly around campus and read this article for quiet and comfy places to study at Virginia Tech!
1.Newman Library
This is a given, but head to the fifth floor for complete quiet. There are so many little cubicles against the windows so you don't feel like you are in a box.
2. Torgerson Bridge
If you can score your own private desk in this building you are in luck! Quiet and comfortable, Torg is one of my favorite spots.
3. Pamplin Atrium
If you like studying outside but need the conveniences a building has like outlets, air conditioning, etc, the atrium makes you feel as if you're outside! The sun shines through which feels great!

4. Au Bon Pain
Study in the student center with two of these cafe's directly inside as well. If you get hungry or thirsty while studying they have so many options to satisfy you.
5. D2
Grab dinner, lunch, or breakfast and bring your books with you! With booths and large tables there is always somewhere to sit and it gets quite empty during certain hours. Bring your headphones and you have a great study spot with as much food as you can eat!
6. Deet's Cafe

Open until 12 AM this is a great spot for late night studying. Their coffee is amazing and will surely keep you up if need be! Not to mention an ice cream shop is also next door.
7. The Math Emporium
With thousands of Mac desktops and complete silence you can really grind out any work you have here. It is also open 24 hours for your convenience!
8. Major Williams Hall
Newly renovated, this hall is perfect for studying! With plush seats and plenty of outlets you can easily get comfortable here.
9. Mcbryde Hall
If you prefer to study in a classroom setting there are many classrooms that are left open at night! Get an entire room to yourself or bring friends to join!
10. Art and Architecture Library
You don't have to be studying either of these subjects to study here. Don't stress about finding a place to study and check out this hall!
---
---
Related Articles