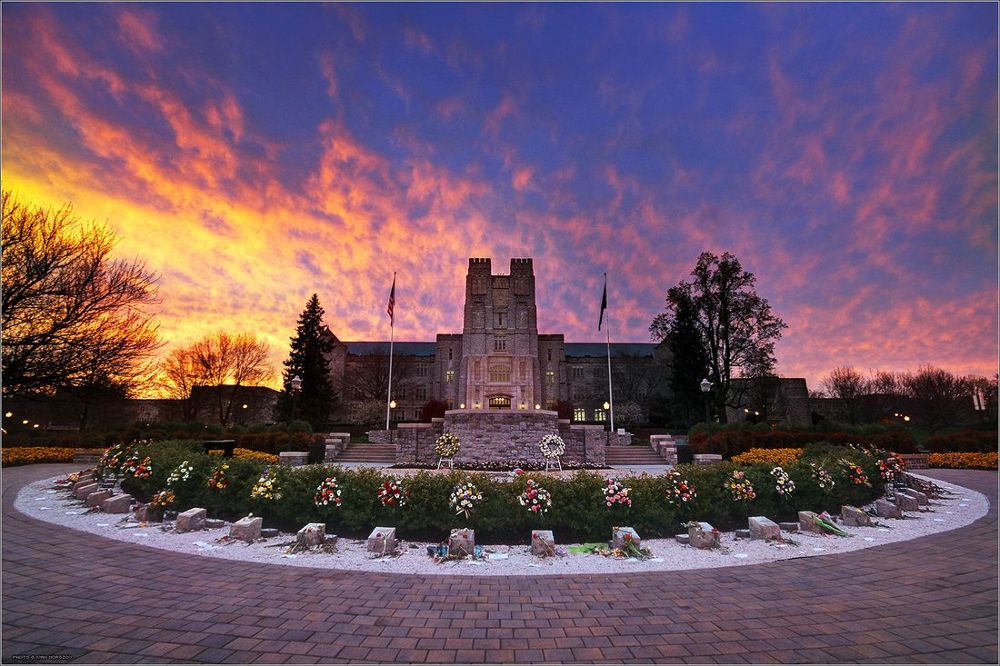 Virginia Tech is a wonderful school that is full of all sorts of wonders that not many students are aware of. Many of the beautiful places at Virginia Tech are known by the students as they are the most notorious places that every hokie knows of. Here is a list of a few hidden gems at Virginia Tech that every Hokie may not know of.
Hahn Horticulture Garden: Washington Street
This beautiful green space features six acres of teaching and display gardens, including perennial borders, water gardens, shade gardens, meadow garden, and the Peggy Lee Hahn Garden Pavilion. The garden serves undergraduate students and the local community as a learning resource for plant material, landscaping concepts, and environmental awareness. It is a must see during your time at Virginia Tech.
The Duck Pond: Duck Pond Drive
A campus landmark for generations of Hokies, the Duck Pond serves as a lovely getaway where visitors can study, feeds the birds and ducks, or merely enjoy the beauty of the area through the seasons. Artificially created around 1930, the Duck Pond is home to a variety of wildlife species. Waterfowl include Canada geese, mallard ducks, and Muscovy ducks.
Solitude: West Campus Drive
Solitude is the oldest structure still standing on campus. The frame house has been restored to its mid-to-late 19th century appearance and is home to a multi-use Appalachian Center. Over the years, Solitude has housed a plethora of functions. In the 1990s, it was closed until funds could be raised for major renovations. Solitude is on the Virginia Landmarks Register and the National Register of Historic Places.
War Memorial Chapel: Drillfield Drive
The upper level contains Memorial Court with eight sculptured pylons on which the names of alumni lost in military service have been carved. The lower level houses a 260-seat chapel. For those wondering, contrary to misconceptions, there is not a five year waiting list to have a wedding here. A wedding can be booked as soon as three months before your wedding, depending on space and staff availability.
The Drillfield: Drillfield Drive
Since 1894, the Drillfield has been the site of cadet maneuvers, sporting events, demonstrations, and displays of campus unity. Thousands of people come into contact with the Drillfield each day, students and faculty rushing to class crossing paths with visitors strolling around the central campus. Work is being done to develop a Drillfield Master Plan that will preserve the beauty of the area while making it a more usable space.
April 16 Memorial: Drillfield Drive, in front of Burruss Hall
In a ceremony on Aug. 19, 2007, the university dedicated a semi-circle of 32 engraved Hokie Stones in memory of the members of our Hokie family who lost their lives. Two stone paths have been constructed to allow viewing of the stones and a memorial flower area at the base of the Reviewing Stand. A row of shrubs provides a backdrop to the stones between the pathways, and ground lighting illuminates the stones at night.
Burchard Plaza: Perry St.
More than just another concrete plaza, the small quadrangle between Burruss Hall and Cowgill Hall is actually the roof of Burchard Hall, home to the School of Architecture + Design's industrial design program, wood and metal shops, and more. The four glass pyramids doting the plaza allow natural light to flow to the student workspaces below.
Smithfield Plantation: 1000 Smithfield Drive
Historical Smithfield Plantation was the last home of Colonel William Preston, a noted surveyor and developer of western lands who served as an important colonial and Revolutionary War leader. Smithfield is on the National Register of Historic Places and the Virginia Landmarks Register and is a member of  the The New River Heritage Coalition.  In 2014, Smithfield was designated by the Virginia General Assembly as the Family Homestead of Virginia Governors.
These places are an absolutely must see if you have some free time in your day. Another plus about these places are that they are FREE, so paying to see these places wouldn't be an issue. These hidden gems do not standout like other places at Virginia Tech, so this list should make it easier for a Hokie to come across these stunning sites.
---
---
Related Articles