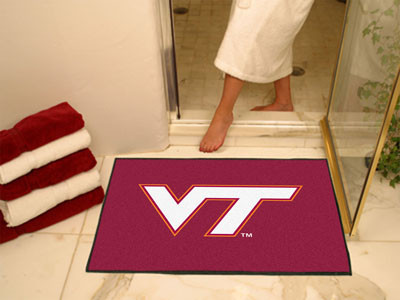 Kind of absurd. A bit awkward, but honestly a very handy guide for anyone with desires to go to a clean, private bathroom. There aren't a lot of bad bathrooms on campus, but avoid McBryde, D2, and Newman bathrooms like the plague. They are horrendous in quality, privacy, and cleanliness. On the other hand, this list contains my personal favorites, but there are plenty of other good bathrooms on campus.
1. Moss Art Center
The king of public bathrooms at Tech. Moss Art Center's bathrooms across from Squires are the most immaculate ones by far. Everything is white and/ or shiny. There are always paper towels and the softest toilet paper. Most other places on campus have that super cheap, half ply toilet paper, but Moss Art Center spares no expense in getting great quality bathrooms. Even though it's a bit of a walk from central campus, Moss Art Center is always a great choice for comfort and quality. If you go when there's not an event going on you're almost certain to get a very private experience as well.
2. Pritchard 6th Floor:
The handicapped stall in the men's restroom on the 6th floor of Pritchard facing Ag quad is great for a whole different reason. There are windows for the adventurous person. It faces the quad and during sunset you have a great view as long you're comfortable with going to the bathroom with the window open. Sometimes there's even a gentle breeze going through. It's also on the 6th floor which is relatively safe from the cacophony that is the rest of Pritchard.
3. Henderson
The best for privacy. With only one stall, one sink, and one urinal, the restrooms in Henderson are great for the person who values their privacy. Home to Visual and Performing Arts programs, Henderson doesn't have any large classes that occupy all the bathrooms. For the most part the bathrooms remain undisturbed throughout most of the day. They're almost always clean since most people don't have the opportunity to use them.
4. Third floor of Squires
There are 2 sets of bathrooms on the third floor of Squires Student Center. The one closer to the staircase is very nice in quality, but are used frequently by students, since it's well known as a nice bathroom. The stalls go all the way down to the ground and the lighting is nice. However, if privacy is most important to you, then the ones closer to the elevator across from WUVT are almost always empty. They're not as great, but clean and private. That's all you really need.
5. Hokie Grill
In between the conference room and Dunkin Donuts. These bathrooms are right next to a banquet hall for lots of events, so they always keep this place clean. The stalls are made of wood and are always well stocked. Don't go during high traffic hours during lunch and dinner, but otherwise the bathrooms in Hokie Grill are good to use.
Tech has a lot of good options for bathrooms. In my opinion, Moss Art Center is still the clear winner, but there are plenty of alternatives if you're closer to the other side of campus. Have fun doing your business!
---
---
Related Articles