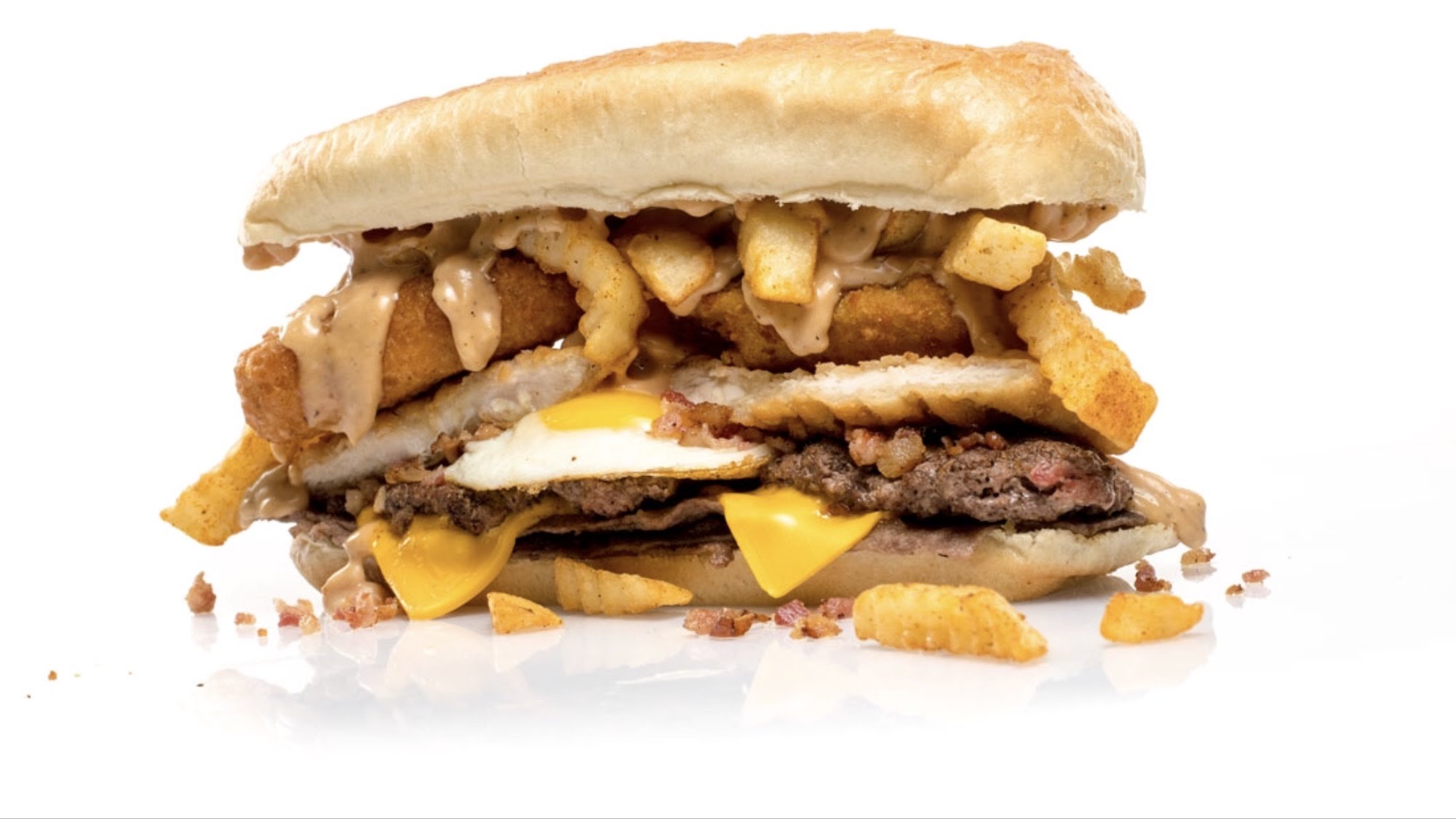 It's no joke when people say that college campus food is the worst quality food out there. Depending on what you like to eat, there will always be a solution food-wise, whether its Italian food you're craving or even a spicy chicken sandwich.
8. Which-Wich
A custom-made sub that is made to order right in front of your eyes creates a great place to eat when you have a meal swipe. This sandwich place is located in the Mountain-lair and is usually open until 9:30pm on weekdays. In order to place an order you must use a sharpie and check what you want and with meal plan you can also get a bag of chips and a drink.
7. Panini Pete's
This place has some of the best quality panini sandwiches as well as some nice sized juicy burgers. The location of Panini Pete's is the 5th floor of Evansdale Crossing and is right next to the juice bar. It is easily accessible by students because there is a PRT station right next to it. One of the coolest thing about this place is that Guy Fieri tweeted at them congratulating them for opening shop, this is very cool considering Guy is known for his opinion on food.
6. D.P Dough
Most people enjoy late night snacks in Morgantown because the night scene is something different here. Anything from hot wings to a full custom-made pizza this place has very tasty italian food until 3am, but that's not the best part. The best part is that they will deliver the food to your doorstep for a very little surcharge.
5. Jimmy Johns
If you need a sandwich combo delivered in minutes to anywhere in downtown Morgantown, then Jimmy Johns is the way to go. They have sandwiches ranging from five dollars to twelve dollars, and the best thing about this place is also the time convenience for the night life. Jimmy Johns is conveniently placed on high street where everybody is at night time.
4. Little Donkey
Burritos, chicken quesadillas, or even wings, this place has great customer service, fast food service, and great tasting entrees that also come with chips and your choice of guac, salsa, or queso. The diner is located on the first floor of evansdale crossing and is open until 9pm, this makes eating here really convenient for anybody who craves mexican food.
3. Tazikis
Tazikis is number three because they have the best grilled chicken sandwich on campus as well as very good location and customer service. They are a mediterranean cafe that is located right at the bottom of the steps in the mountainlair as well as on the first floor of Evansdale crossing and they do specials every day during the week. They prepare everything fresh so the wait takes a little longer but it is completely worth it.
2. Two Birds
Also located on the first floor of Evansdale Crossing is a place called Two Birds which is a southern restaurant. On their menu, is a variety of chicken entrees such as tenders, fried chicken, and the favorite, loaded mac and cheese. The food is of high quality and they make it very fast which is good because nobody wants to wait for their chicken nowadays.
1. Sandwich U
If you are ever in Morgantown you must stop at Sandwich U because it is one of the best sandwich places you will ever go. They have so many different combos of sandwiches and cereal milkshakes, and it is all so tasty and worth the money. The employees there enjoy messing with the customers and ensuring a memorable experience. The vibe and food that sandwich U gives it's customers is unmatched by any other company which is why they deserve the number one spot in places to eat in Morgantown!
Overall, there are tons of good places to eat on the West Virginia University campuses, but sometimes the quality of care a restaurant has is not so great. This is a list of the best places in Morgantown to eat a good meal. Hopefully, you get the chance to try out all of these restaurants here in Morgantown.
---
---
Related Articles