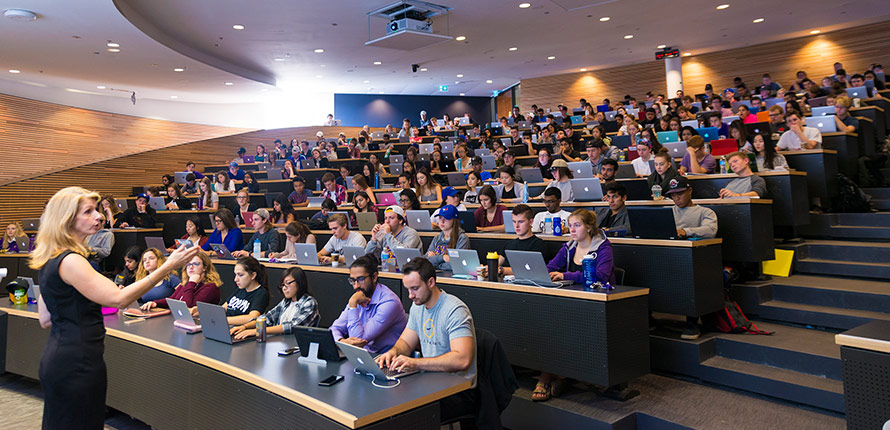 The Leadership program at Laurier is something you will not find everywhere else. Leadership courses available at WLU provide a wide ranged look at challenges and opportunities which we see leaders all over the world dealing with today. Not only can it help you prepare for your future career, but will also help you assess different issues and difference which may come up in the work place. These courses will provide you with a full understanding which can make a difference in the rest of your future with yourself, your peers, communities and employers.
This is an intro course provides an overview of the leadership skills, styles, activities, and approaches needed for today's organizations.  Students will take self assessments and study leadership cases to help find effective practices around others and for themselves when taking on new leadership roles through their lives. Not only will you be looking at leaders such as Martin Luther King and Nelson Mandela, but you will also be learning about their stories and how they came to be known as two great leaders of 2 past generations, which have helped us learn and think more in depth on what leadership looks like, and should be.
This Leadership course is an intro to a vast variety of organizational types. Leaders who have helped shape these organizations will be looked at by students as well as their influence on the world. multiple areas involving leadership will be views including that of historical contexts as well as theories and debates over the years. Over a broader spectrum in society we will look at these organizations internal workings, as well as discuss more theoretical debates surrounding content of environmental and cultural influences which serve as a foundation for the concept of leadership.
This third year Leadership course will examine roles and theories that can be crossed with ethic and leadership studies. Here are some of the topics that you will cover if you take this course: The development of ethical decision making strategies, ethical communication in leadership situations, the role of the leaders in ethical responsibility, issues involving followers, the relationship between leaders and individual and collective responsibility. You will be expected to show leadership capacity and engage in topics during class surrounding these strategies and issues. You will learn the difference between ethical and unethical behaviours as well as keeping a large key focus on decision making as a leader when it comes to these specific aspects of leadership behaviours and development.
This opportunity over the course of four years gives you the opportunity to look at leaders from past, present & yourselves who will be set as the leaders of the future. Take the opportunity to look further into these courses and consider taking Leadership at WLU as a major or even a minor. Help prepare yourself for taking on a leadership role on in any situation to come.
---
---
Related Articles