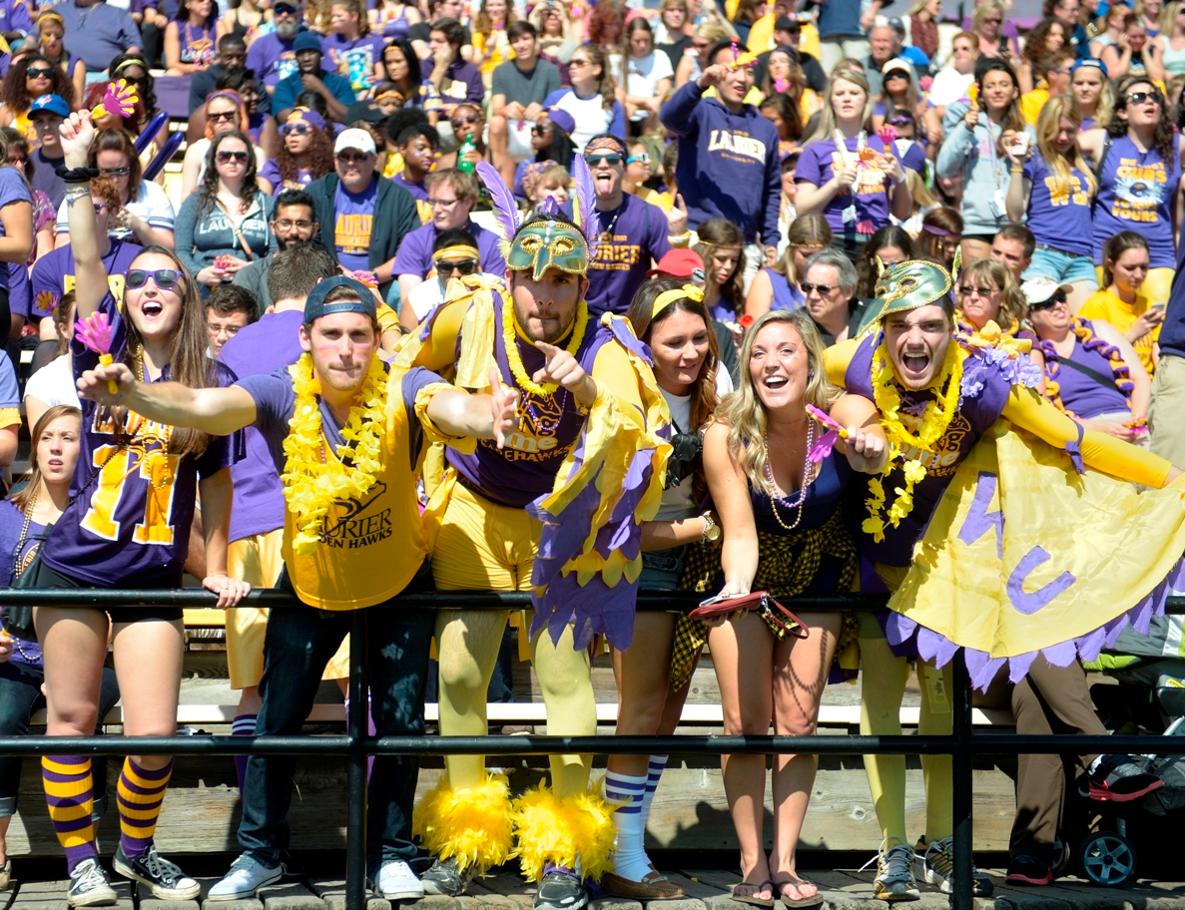 There are many classes to take at WLU, but not all of them are fun and exciting. If you are looking for some cool courses to take, you are at the right place. Here are 10 of the Coolest Classes at WLU!
If you're Mad for Madness, this course is for you! This course examines a historical view into madness throughout time and how it is constructed and treated throughout modern Western history! If you are one looking to become a doctor, psychiatrist, or even if you have caught up with DC's "Suicide Squad," and have found a silent love in the creation of Harley Quinn & the Joker, this course can definitely be for you and possibly even become your favourite new reason to wake up for class in the first place!
Ahoy young historians! This course outlines the history of piracy around the world from ancient times to current day. From comparisons to everyone's favourite pirate move franchise: The Pirates of the Caribbean, as well as big names like Blackbeard, this not only can give you a leeway to examining your own imagination but also getting to look into the life of real pirates because we know of all things mythical- like, pirates were real as anything and possibly still exist! Plus, you know… I don't think any "normal" university studies pirates! This class even becomes benefit to History majors counting for two different mandatory courses in their program, it's like killing 2 birds with one stone! Here are some great notes and study guides for HI127!
Circuit your brain waves into the exhilarating examination of movies, graphic novels and technology, while exploring through the cyberpunk movement. Looking at classics in comparison from Frankenstein to The Matrix, you will surely be jolted by the interesting connections made through these contemporary literary and cinematic texts! For any English major or minor, Dr. Austin makes you look deeper into thought and use elements from both reality and imagination to compile an understanding of these worlds which may or may not be around us where we may or may not realistically be.
If you are an empowering extrovert looking for somewhere to shine, this course is what you've been looking for. By diving into your own beliefs and morals this course with an introduction and overview of leadership skills, styles and activities it gives you the ability to find not only what kind of leader you are but also to show you ways in which you can be a better one. Through major self- assessments it is an intriguing way to make you look at the people and world around you as well as how impactful leadership is on our everyday lives!
Open your eyes into the world of Game of Thrones, winter may be coming to Waterloo, but this class is the perfect example of an engaging course to surely get you into some heated conversations- not only just from that season premier you watched last night! Explore the cultural phenomenon and original writings of George R. R while indulging in the beliefs, artifacts, medieval cultures and adaptions that we see today through TV, video games, museums and other multi- media aspects in our modern world! It's no Medieval Times experience… but this course is sure to help you in choosing the house you so rightfully belong!
No, Laurier may not look like nor be Hogwartz but by taking this course you get to step into J.K Rowling's World of Harry Potter! Explore the generational phenomenon, looking into the representations of beliefs, artifacts and medieval culture through Rowling's wizarding world! You as a student will get to examine the attitudes towards the middle ages and how these representations are preserved inside Harry Potter movies, such as film, video games, exhibits and theme parks. All in all, if you're as much a potter head as I am, I highly suggest taking this interesting alternative to a classical medieval studies course!
Are you athletic? Do you like learning and playing sports? Kinesiology and health science students get the benefit over every student a Laurier in my mind. Why is this you ask? Maybe because this course literally involves learning fundamental motor skills and movements throughout multiple sports and playing these sports throughout class! From basketball to rock climbing you may just find yourself a new hobby after taking this course. It may even make your lifestyle more active and exciting in the process! If you are looking for Final Exam Study Guide for KP200, you can check it out here!
You may as well say this course is like walking into an episode of Breaking Bad! From learning about different types of drugs, to their use & effects… even learning how to make certain drugs! This course gives you a broader perspective on the use of drugs in modern society. With in- class discussions and experiments you will learn everything from the general principles of drugs to information focussed on specific classes of different drugs. I guess you can say, this course is all about drugs, drugs, drugs. Mind you, this class benefits in the fundamentals of proper drug use as well as encouragement for students to NOT do drugs and the negative effects that they can have on the body and mind. Overall, this course is a great way to indulge you into a psychological view within the minds of abusers, makers and dealers.
Come In and investigate symbolism! Don't be scared by the title, Evil and Its myths brings light to opposites in which we see through the western world. Mind you the focus of these opposites are considered in that of sacred and profane, God and the devil, feminine and masculine, villain and hero, light and darkness. Throughout this course you will learn the Western world's take on evil, as well as its secret idolizations! We find these symbols while examining crusades, heresy trials, sexism, racism and scapegoating. Also find your way indulging in the religious studies we find culturally traditional and how this theme of concept has made its way in religious traditions in general.
Indulge yourself in the unsolved mysteries of one of the most famous serial killers of time… Jack the Ripper. Seeing as you will be looking at one of the most notorious murderers in London through the late 1800's, explore through unanswered questions, police reports, articles and more! You will also get the chance to indulge in some graphic novel, video game and criminal copycat material in which you will be able to see comparisons to that of Jack's. If you love looking into crime and criminal thought this is definitely a first year seminar to get yourself into!
---
---
Related Articles