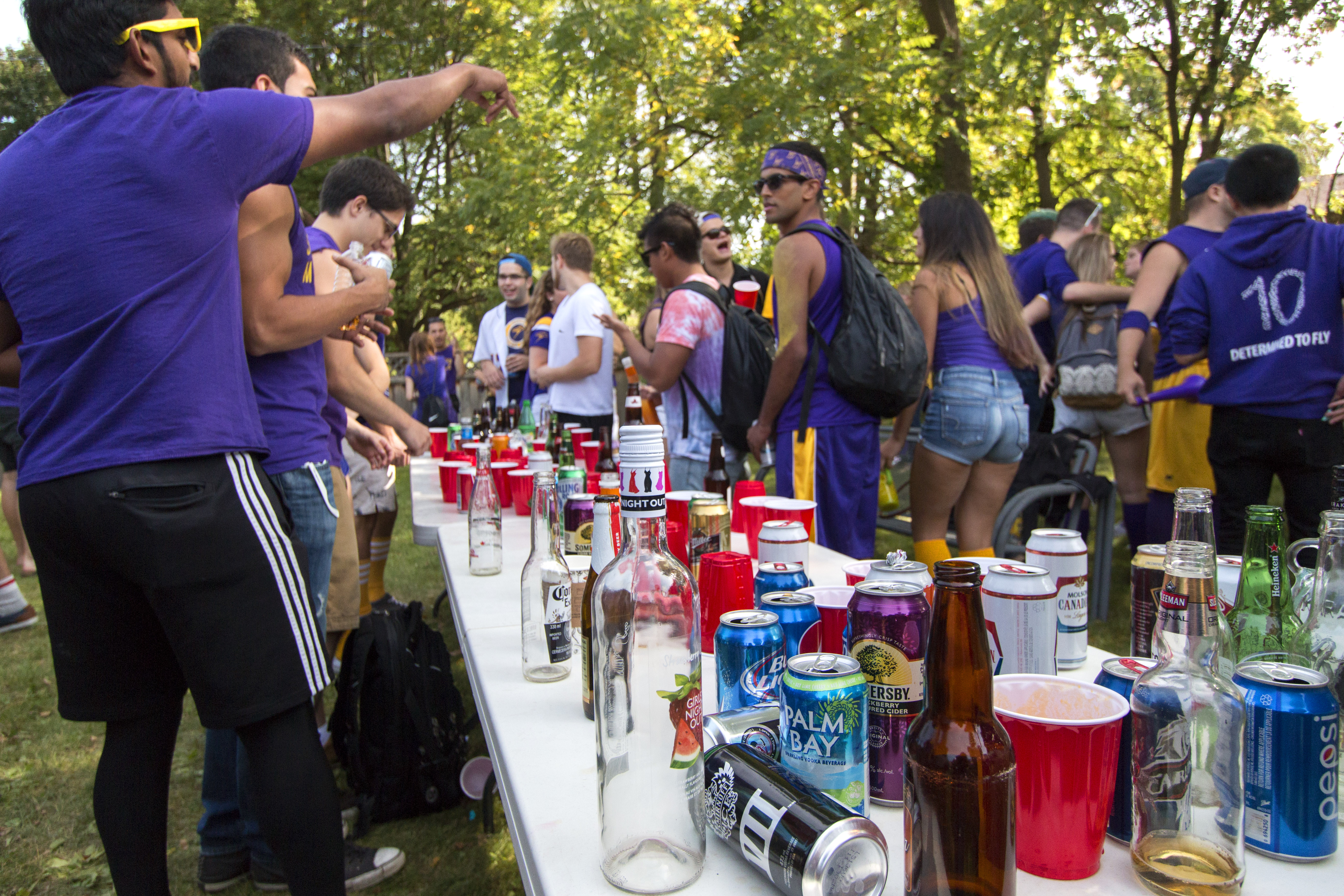 Life at Laurier is very fun, fast- paced and interesting to say the least, but as a WLU student have you ever wondered what hidden necessities we have all found necessary to our survival here? Keep reading to take a look at the few things that every Golden Hawk should have!
1. Your OneCard is Key
On and off campus, your OneCard for Laurier is the key to all! Off campus, students have the ability to use their cards as a free way onto the transit system around Waterloo. This becomes a great help to those students trying to get around who do not have any vehicles available to them. It is also the key for all first years in getting their food. Whether from the dining hall, Wilfs, or even Pizza Pizza off campus, it is literally your meal ticket at Laurier. Above all else, your OneCard is needed to get into all of your final exams. It is like your piece of identification and proof of affiliation with the school. In conclusion, I have made sure to have my OneCard on me at all times, any Golden Hawk should do the same as it is definitely something that every student needs at WLU.
2. Laurier Swag is life
You aren't a Laurier student unless you are reppin' school swag! Whether it be a sweat shirt, key chain or even a baseball cap, it is surly a need for every Golden Hawk to have at least one article of swag in their closet. Not only does it show school spirit, but I swear that they are the most comfortable and will probably become the most worn things from your drawers. Especially when Homecoming comes around!
3. Golden Hawks make the best friends
Of course everyone at Laurier is friendly and easy to connect with, but what one must realize, is that one thing every WLU student needs, is another Golden Hawk as a friend. Being at Laurier, you are surrounded by a small campus with tons of people, so there is no way that you will have bad luck coming across one or multiple people who you will soon become the closest with. The best way to get through and survive University is to find and make the best of friends with people from your school. So many people meet those who will stay in their lives for a long time during post- secondary school and it comes to fact that these people will go through hell and back with you in those 3- 5 years you have together along with make memories that will last you all a life time!
4. Free Friday's
You will find that most of the Laurier students you meet have made their schedules to accommodate Friday's off for at least one semester of their year. Not only is this very common, but most students who have been asked about why this is, find that it is pleasant after a long week of classes to have a long weekend every weekend! Not only is it nice for those students who go home to see family, but it is an extra positive to have when studying hard for that test early Monday morning. Having your Fridays for family, fun or focussing definitely makes having Fridays off something that I think every student at WLU needs to have or try at least once in their post- secondary career.
5. Phil's Pitchers
Everyone who has been to Phil's knows that buying a pitcher is an excellent investment. Not only is Phil's one of the cheapest clubs to go to around campus to have a good time, but drinks are also priced quite low. So buying a pitcher and filling it up for cheaper than buying 3-4 drinks alone anywhere else makes it easy for anyone on a budget to still go out with friends and have a good time. Whether you're a whiskey sour or a vodka cran type person, Phil's pitchers are there to accommodate your cheap drinking needs!
6. Keeping it Chill
When living in a dorm, especially on your own every Golden Hawk who has gone through first year on campus knows the stresses of keeping your food in a shared fridge in the common room. Sometimes the smells are unknown and unidentifiable to most, and no one wants to really share one especially if you are like me and had 34 other people on your floor! I think every WLU student in a dorm should definitely invest in buying a mini fridge for their rooms. When it comes to your left over's from the night before, you never know who could be sliding into your common room and eating it before you get the chance.
7. Your space
Everywhere on campus, you can find students studying, hanging out or just simply enjoying their own peace and quiet in multiple spaces around Laurier. Especially if you are a student in a program with high expectation, I recommend everyone having their favourite place on campus to fulfill your time successfully whether with friends or on your own. Every student at Laurier needs that place where they feel the most comfortable, especially when we are all out of our elements and are away from home and those who we all love the most.
---
---
Related Articles