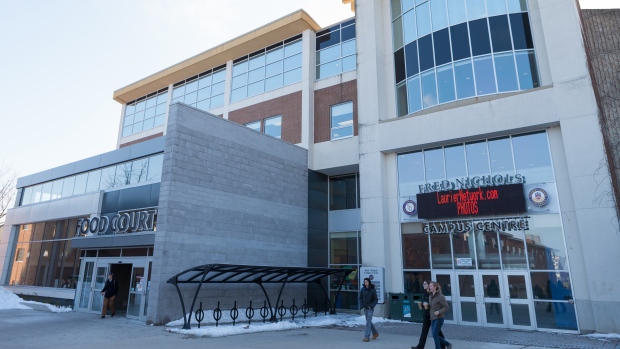 One man has been arrested but two suspects remain at large after $24,000 worth of computers were stolen from Wilfrid Laurier University.
Police say three suspects broke into a building at the school on Feb. 21 and again on Feb. 25.
The suspects took a large number of new computers from a building on the Waterloo campus. None of the computers have been recovered.
A 32-year-old Kitchener man was arrested Friday and faces several charges, including two counts of break and enter, possession of break and enter instruments and two counts of breach of probation.
Police ask anyone with information about the break and enters or who might know where the computers are to contact officers.
---
---